Meet Lihle Nkosi and Phuti Phala, two South African upcoming media personalities who just found that they look alike. At first, it could not settle easily with them, but they've found comfort within each other.
When it comes to doppelgängers, science states that each one of us has at least 7 people in the world who look exactly like them. Rarely are we lucky to meet even one, but in the case of celebrities, many people usually come out to claim the spot. For example, Taylor Swift and Obama's lookalikes are popular in their own rights.
Meet Lihle Nkosi and Phuti Phala, two South African upcoming media personalities who just found that they look alike. At first it could not settle easily with them, but they've found comfort within each other.
At first sight, you can easily confuse them as twins. In fact, when Lihle first posted a photo of them on Instagram, I wondered why she has never posted her sister for the 3 years I've been following her.
It turns out that indeed they are not related. Here's what they had to say!
Harun: So guys just give me the backstory on how you met…you two look so alike…is it a coincidence?
Lihle: Everyone is confused, because we met in December through a mutual friend in Johannesburg who had told us we look alike.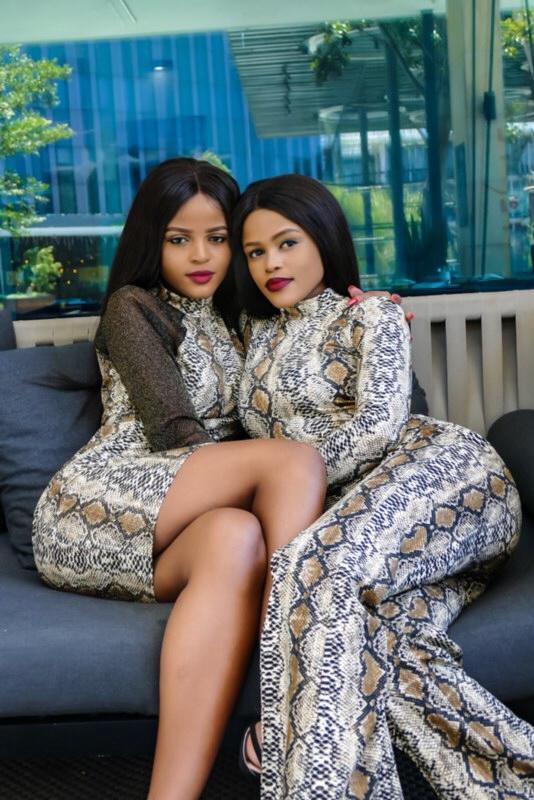 Harun: How was your reaction when you met the first time?
Phuti: When we first met each other we didn't think we look alike. It was only after we got to talk to each other more and go through each other's pictures. We took a video that same day when we met that had my other friends confused on who's who.
Harun: Wow…and what has been everyone's reaction since then? And do you feel like you two share a lot or you are completely different personalities?
Lihle: People always told us we look alike but we both didn't take it seriously.
The first day we met, we were just speaking the whole time and we honestly didn't realize we look alike. We were just chatting the whole time and then started realizing how alike we were. We also found out we share a lot in common. Phuti also has a passion for media and television.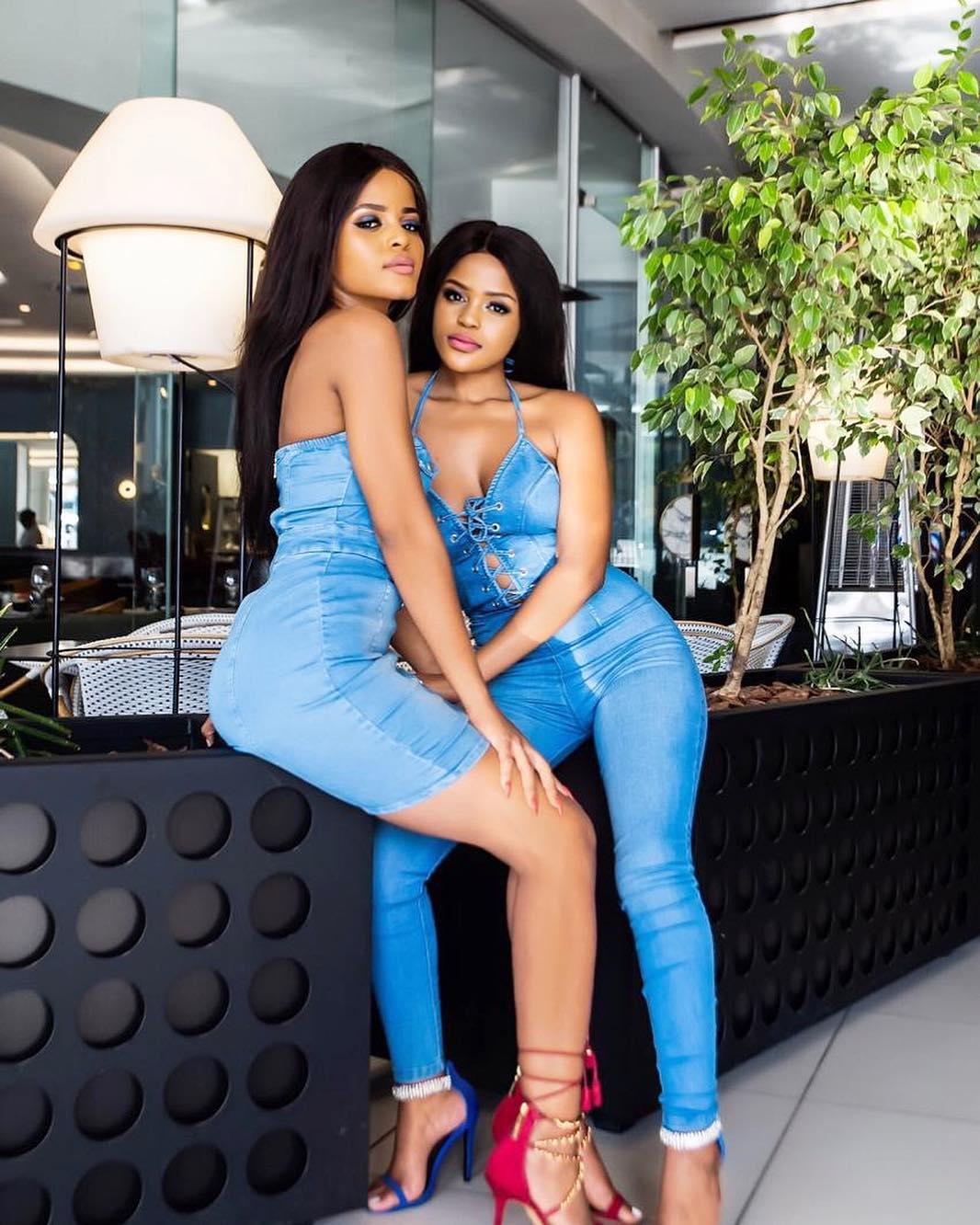 Phuti ZA: Everyone is as shocked as we are. I find People's reaction really funny because they don't believe us at all; some even suggest that we should do a DNA test and question our parents.
Harun: Do you plan on actually doing that?
Phuti: We are not related I know that for a fact. We're doppelgängers who are just lucky that they don't stay too far from each other.
I think if we were to test it would be just to prove to people that it's possible that there's someone who looks like you and isn't related to you
We were talking the whole time our friend even said we talk a lot and we still couldn't help but continue.
Lihle: We have very similar personalities, we have the same style in terms of fashion, we into the same career field and we actually even have the same scar on our forehead 🙈 we both fell when we were young. The whole experience has honestly been lovely, feel like I found a sister.
Harun: That's so cool!
Phuti: Don't forget that we both went to Catholic boarding school.
Lihle: Yeah that's true and the funniest things happen, for example this morning we sent each other good morning messages at the same time.
Harun: Wow. That's just…insane.
Lihle: We both have problems with our eye sights. Oh yes! We both went to a catholic boarding school.
Harun: Have you guys considered starting a show together? You know…it could be a hit.
Lihle: Yes!! A friend of mine Barney suggested we start a show where we answer questions about how we met, like how we are doing now but also show people how similar our characteristics were. It would be really cool to start a TV show or even be featured in a TV show. We are working on that.
Phuti: Yes we're planning on taking over.
Harun: Why did you two start a joint Instagram account by the way?
Lihle: We shared picmix pictures of ourselves on social media and realized how much attention we got from brands. We actually just did a shoot for Kolorz, a makeup brand in South Africa based in Greenstone & East Rand Mall. SissyBoy Jeans sponsored our outfits for the shoot.
It was a really great start and we want to create this platform and who knows maybe one day we will be as big as TheBadura Twins and monetize on looking alike.
Phuti: Yes. So the social media page makes it easier for brands to see our work and book us to work with them.
Harun: So have you had any negative energy thrown your way? How did you deal with it?
Phuti: At this point we're getting a lot of positive response from people and we're hoping that we will get approached by more brands.
Lihle: We don't know of any other doppelgängers that have been social media influencers so it will bring negative remarks as you say but that really isn't our focus. I think we've created a solid relationship in the few days we've known each other and concentrating on negative remarks won't divert our attention from the bigger goal. But luckily we haven't received any attacks on social media, just love and support.
Phuti: People have just been really supportive; it's overwhelming. As much as our parents are shocked, they support us and are very happy for us.
Harun: What's your age difference?
Phuti: 7 months apart, Lihle is older than me. I was born in 1998, February 6th and Lihle was born in 1997, June 25th.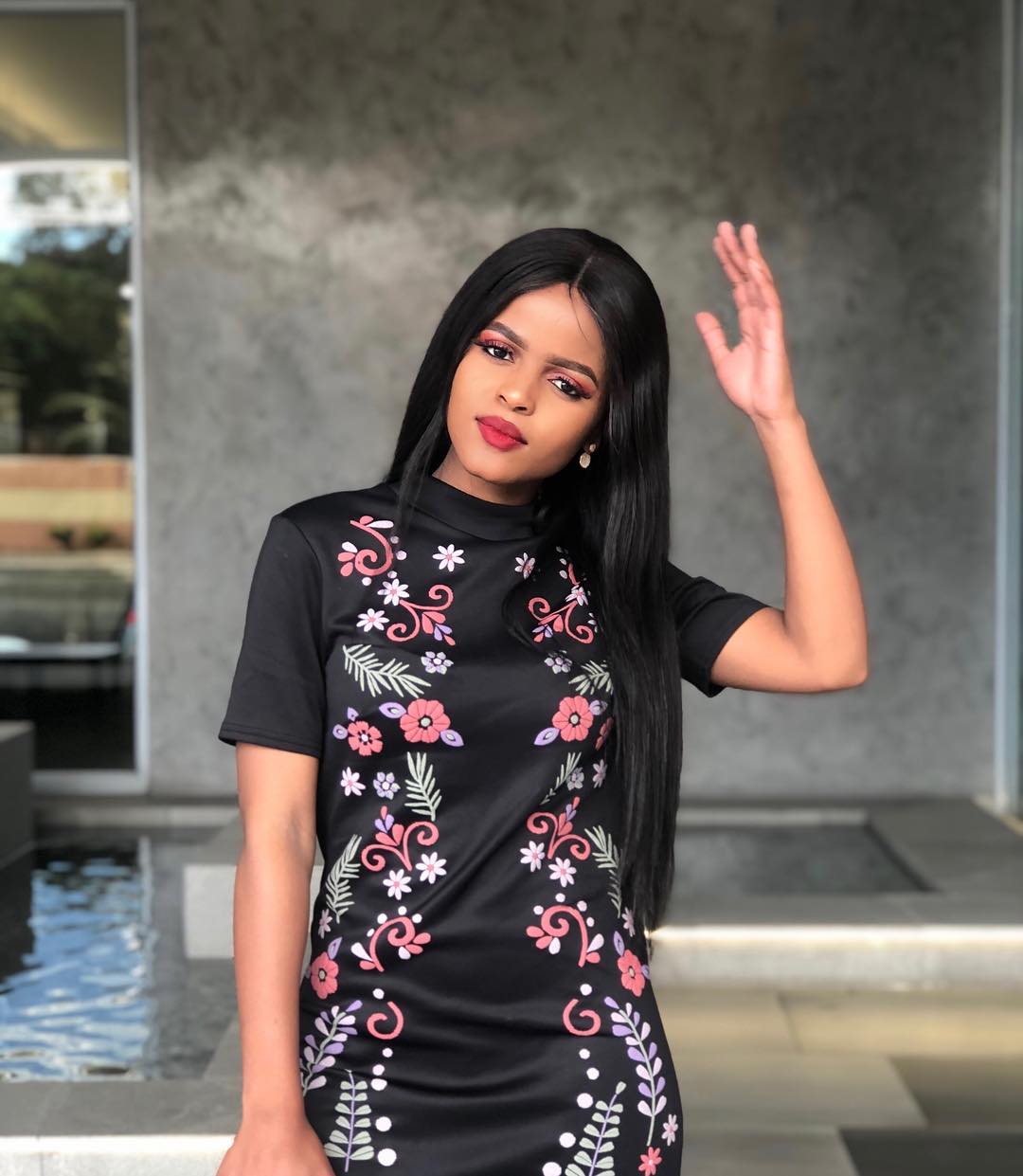 Harun: What did Phuti study in campus? Or are you still enrolled?
Phuti: I studied TV production at AFDA and I'm graduating
Harun: By the way that is a close age range guys.
Lihle: Right? It's so amazing, I feel like God had a greater reason for meeting at this point in our lives!