Known for her bold and stylish fashion style, Joan Kubai is a fast-rising internet personality whom millions adore and draw inspiration from. She first made headlines after doing an expansive house tour that left Kenyans amazed. Kubai might be young – 20 – but her creativity, confidence, and intelligence are unmatched.
Her bubbly personality makes her instantly lovable and her humility is exceptional. At Fashion Today HQ, we decided to find out more about the gorgeous influencer. Kubai comes across as simple yet outspoken. Her fashion style reflects her bold side.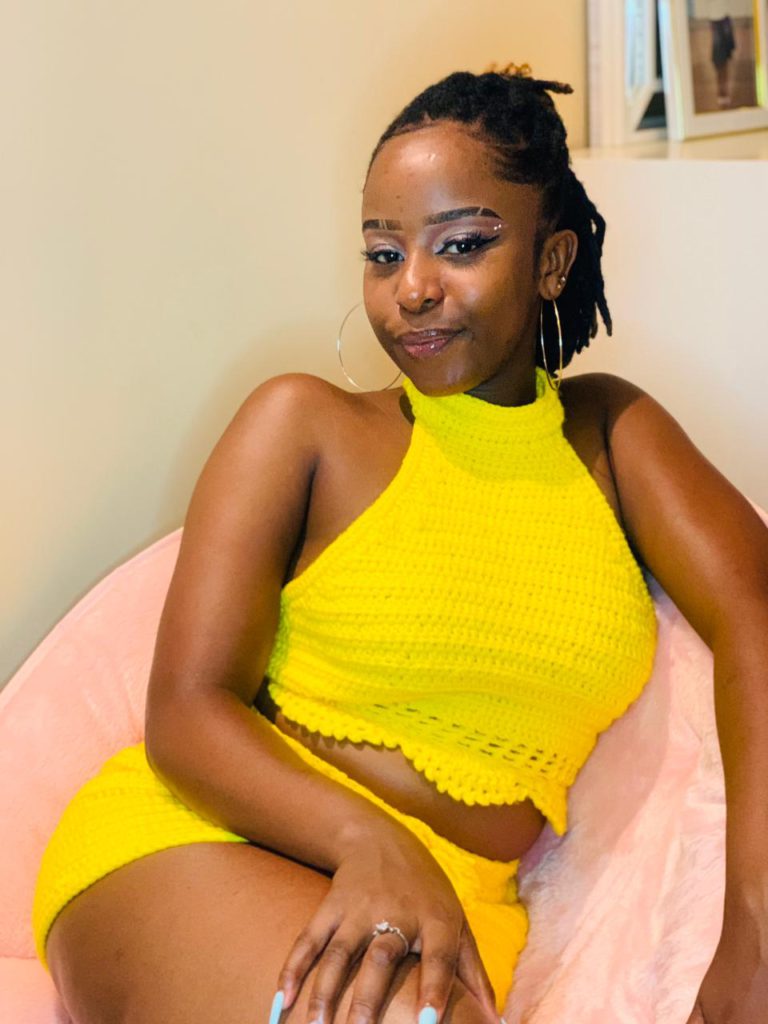 She's not bound by anyone's opinion and her free-spirited vibe is what makes her stand out from the crowd. Don't mistake her for settling for less though; whatever she does, Kubai always makes sure to keep it classy. Read on our candid conversation and be inspired!
Fashion Today: How would you describe your style?
Joan Kubai: My style is trendy and sporty to some extent 'cause I'm a cyclist. I'm also a swimmer. When I'm doing outdoor activities I'm sporty but on normal day occasions, I go trendy.
FT: You've been creating content on YouTube…how did the idea come about?
JK: I don't have a YouTube channel for reasons I don't even know. But…maybe I'll have it soon? I'll decide. However, I was featured on the Light Art Club channel.
Also read: Gabriela Rocha: My journey hasn't been easy at all
The idea came after the house tour. They wanted to know more about me…what brought about the house tour…how I became best friends with Cynthia…and how we've sustained it for 10 years. Yeah…that's how it was conceived.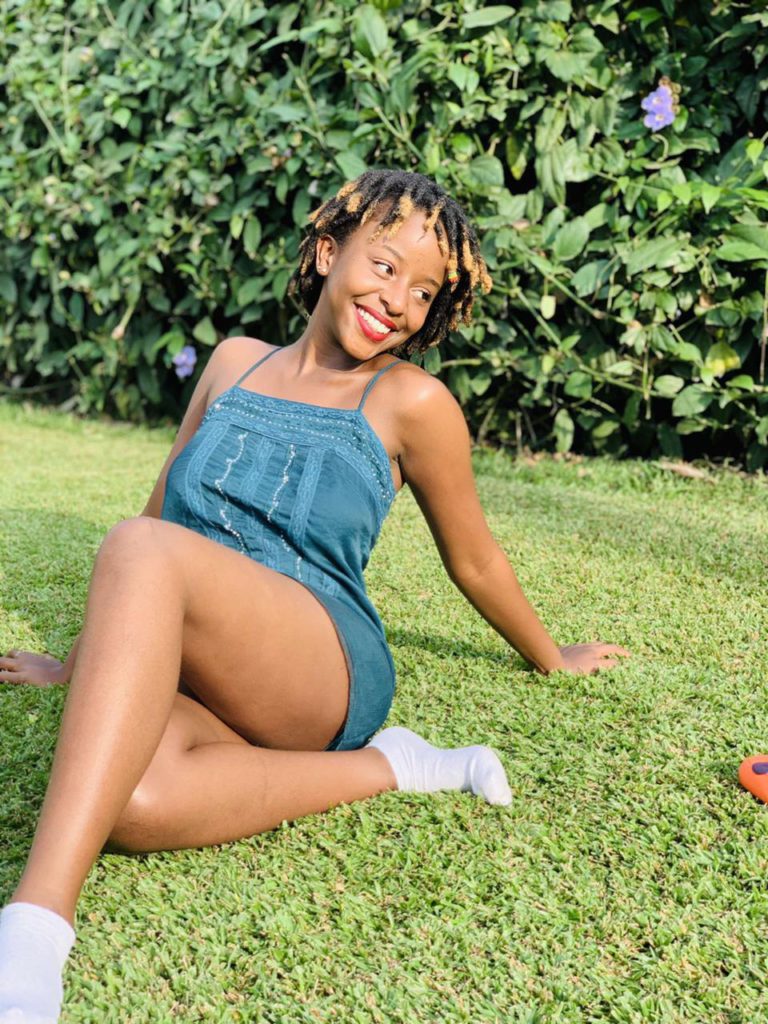 FT: Who inspires you in the way that you dress up, especially a celebrity?
JK: Let me just say I don't have any celebrity who inspires me. But I dress like me. I find something cute in the closet. I often match it up with some shoes. Most of my inspo comes from watching Instagram reels.
FT: If you were to go on vacation, an island in South Asia, what are the essentials you'd carry in your bag?
JK: First…my sunglasses. Two my bikinis. I love rocking bikinis when I go to coastal areas. I would not forget sunscreen…my perfume and nice-looking sandals. I'd also bring along nice shorts and skirts. Oh and kimonos for when I'm putting on my bikinis.
Also read: 10 Times Azziad Nasenya Looked Super Stylish
FT:  Ever had a fashion fail in public? If yes, how did you deal with it?
JK: I've actually never had a fashion fail in public. Yeah…hehe. I'm always dressed for the occasion.
FT: If your cousin was going on a prom date, and it's a cold season, what would you advise her to wear?
JK: Uum…I'd advise her to wear a short fur coat, a long maxi, a stylish dress with a slit and matching heels.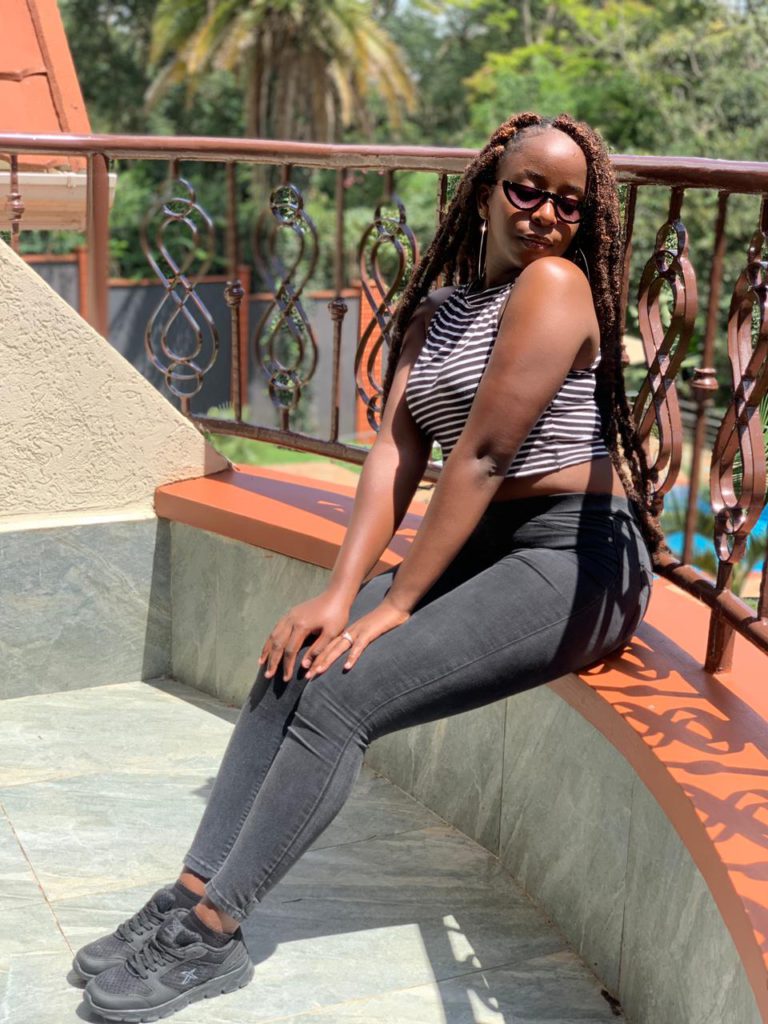 FT: Since films and music influence fashion a lot, do you have any favorite shows that inspire you?
JK: Funny thing – I don't watch shows. I only watch mostly series and movies. The shows that I like have nothing to do with fashion; it's always Modern Family.
I've rewatched it a lot. I don't think I have a show that influences my fashion. I do Lil Tjay, Pop Smoke, Future, Gunna, Cardi B, Roddy Ricch, and Toosii. I love being extra though…always at my best.
FT: Do you thrift shop? Apart from that what are some of your favorite high street fashion and luxury brands?
JK: I actually thrift shop and I don't have any specific place I shop. I can go to Toi Market, I can get online. There's this shop that I love and I'm planning to get some stuff there soon. I literally like Nike, Louis Vuitton, and Adidas.
FT: Since you are a public figure in certain aspects, what's one thing that people would be surprised to know about you?
JK: Hehe! I love watching Nollywood movies! My family even tells me I have a problem. But yeah, I love Nigerian movies.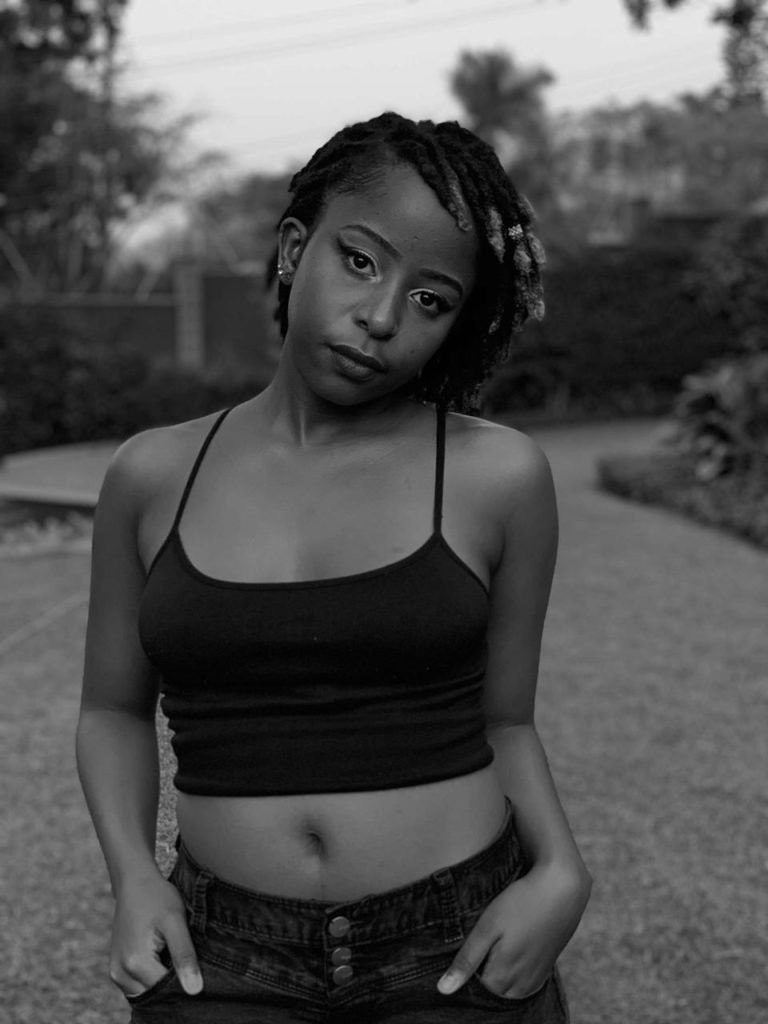 There you go! Her soft side is even more interesting. Make sure to follow her on Instagram, kubaijoan.ke
We can't wait to see what Joan has in store for us in 2021.