If you visit the @hiiii_style Instagram page, you'll notice some of the most beautiful women in Kenya. Fashion modeling is what they do out of passion. Among them is Ronnie Royals, a budding journalist who has always had a love for fashion modeling.
We had a virtual interview with the gorgeous style enthusiast. One of the things that we learned from her inspiring story is that you should never let go of your dreams. Having done modeling while in high school, Ronnie knew that the craft was part of her future.
Her fashion modeling journey after campus
When she finished her studies, she resumed doing it…and we must say that she is kicking it in the industry. Some of her stylish photos have been trending on Kenyan Instagram for the past few months. We can correctly predict that she is bound to be one of the biggest talents in Kenya in the next few years.
Sit down, and enjoy our mini-interview.
Fashion Today: How has been your experience so far as a fashion model?
Ronnie Royals: My experience so far has been wonderful. I've learned so many things – how to put clothes together in styling, catwalking, expressing myself in the clothes I'm wearing…and how to interact with other people. Meeting new people has also helped me understand how the world of modeling works.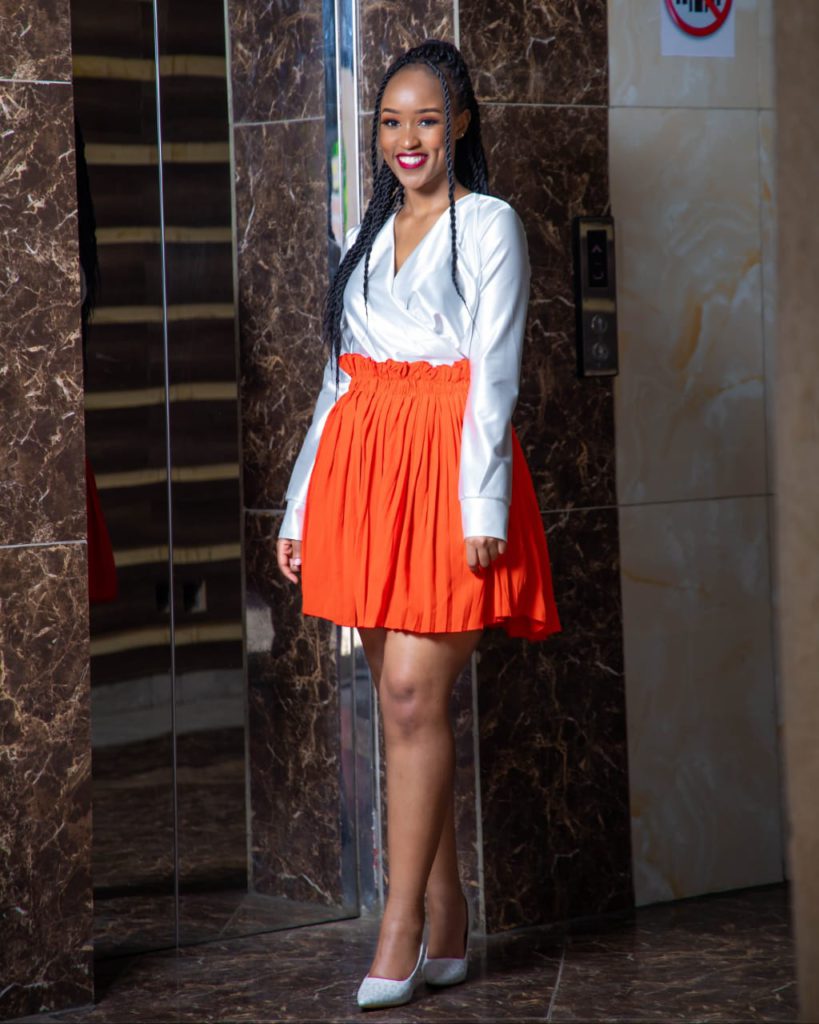 FT: What are the lessons you've gotten so far?
RR: Modeling is not just about wearing fancy clothes. It's about expressing how you feel through the outfit you are wearing. The kind of outfits I wear on particular day channels my mood. 
Also read: Meet The Sexy Ugandan Model Who Is Taking Over Africa
Another lesson I have had is to always make new friends; these are the people who help you expand your horizons. For example, if your friend has been approached by a brand and has been told to bring someone extra, you'll get connected that way. 
Her fashion modeling interest started long ago…
FT: Did you ever want to be a model while growing up?
RR: Yeah! In high school, I did modeling. I was in form 1 when I was number four in a modeling competition. It was my dream to become a professional model. However, as time went by, I paused it until I was done with campus. I started focusing on clothesline modeling 'cause I know it will benefit me.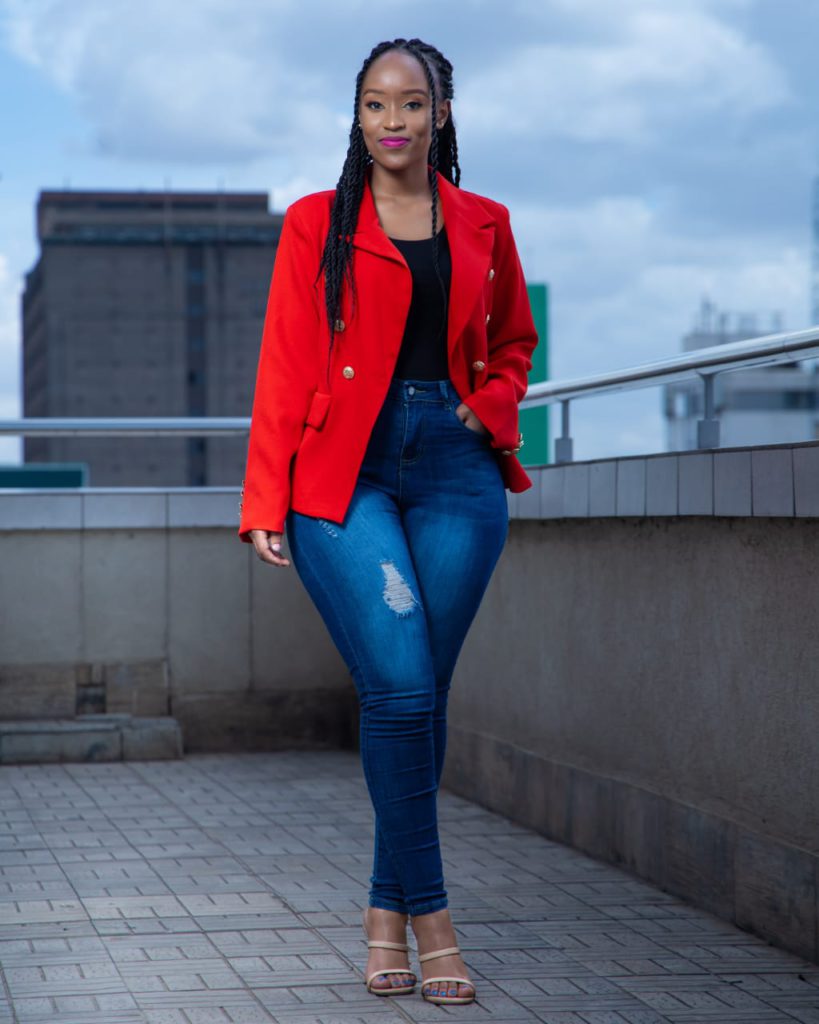 FT: Apart from modeling, which is your other interest?
RR: I'm also interested in news reporting. I did journalism and mass communication at university. That is my desired career path. 
What's your go-to style for any day you feel like dressing up comfy?
I'm into dresses, jeans and cute tops. So whenever I want to feel comfortable or amazing about myself. All I do is put on a cute dress, put on a belt and matching accessories or I put jeans on and a lovely top and I'm good to go. 
Also read: Top Kenyan Model Olivia Sang On Boudoir Photography: "Art Comes In All Shapes And Forms"
Who do you look up to in fashion and why?
So I have two people;  my two favorites. There is Maxine Wabosha and Wanjiru Njiru. Wabosha is just dope. Like she'll put two very simple clothes together and still look glamorous.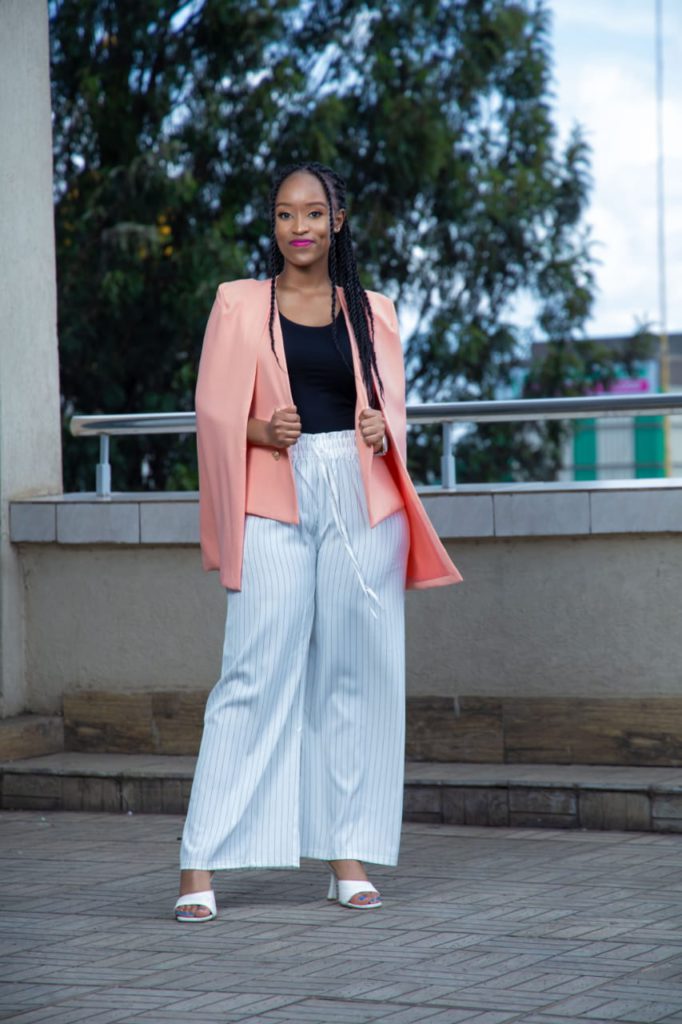 She just inspires me. Even if I know I don't have an expensive outfit in my wardrobe, as long as I put them together, I'll look amazing. 
Wanjiru inspires me to try new things. I usually watch her IG TV and check out how she dresses on a daily basis. I get some inspiration from her too. 
In essence, I just love how they both dress up.