Sweden-based Burundian beauty and social media personality Nella Neth has come through for an ardent fan of hers who got involved in an accident that caused her severe spinal injury. This has Yousla Blessing unable to walk.
Nella has taken to Instagram to ask her fans to help Yousla raise the needed amount that could help her get her ability to walk again. She asked her over 77k fans to head over to Yousla's page to support her during this trying time.
Here's what Neth had to say:
Guys, today i got a bad news that one of my followers /supporters had an accident and it broke her spine. She is in need of our help.
Her operation will cost around 10000$. She is trying to raise 5000$ 🙏 let's help her please so she can be able to walk again. Go to her Instagram @blssing_yousla and Show her some love and support.
Also read: Get To Know Faustina Royale, South Africa's Next Big Influencer
Guys we can do this.
Share this message to all your friends and families so we can help Baby girl. Put this Link on your Facebook pages and wall.I beg you guys this really breaks my heart. GUYS LET'S DO THIS!! For those in 🇧🇮 Burundi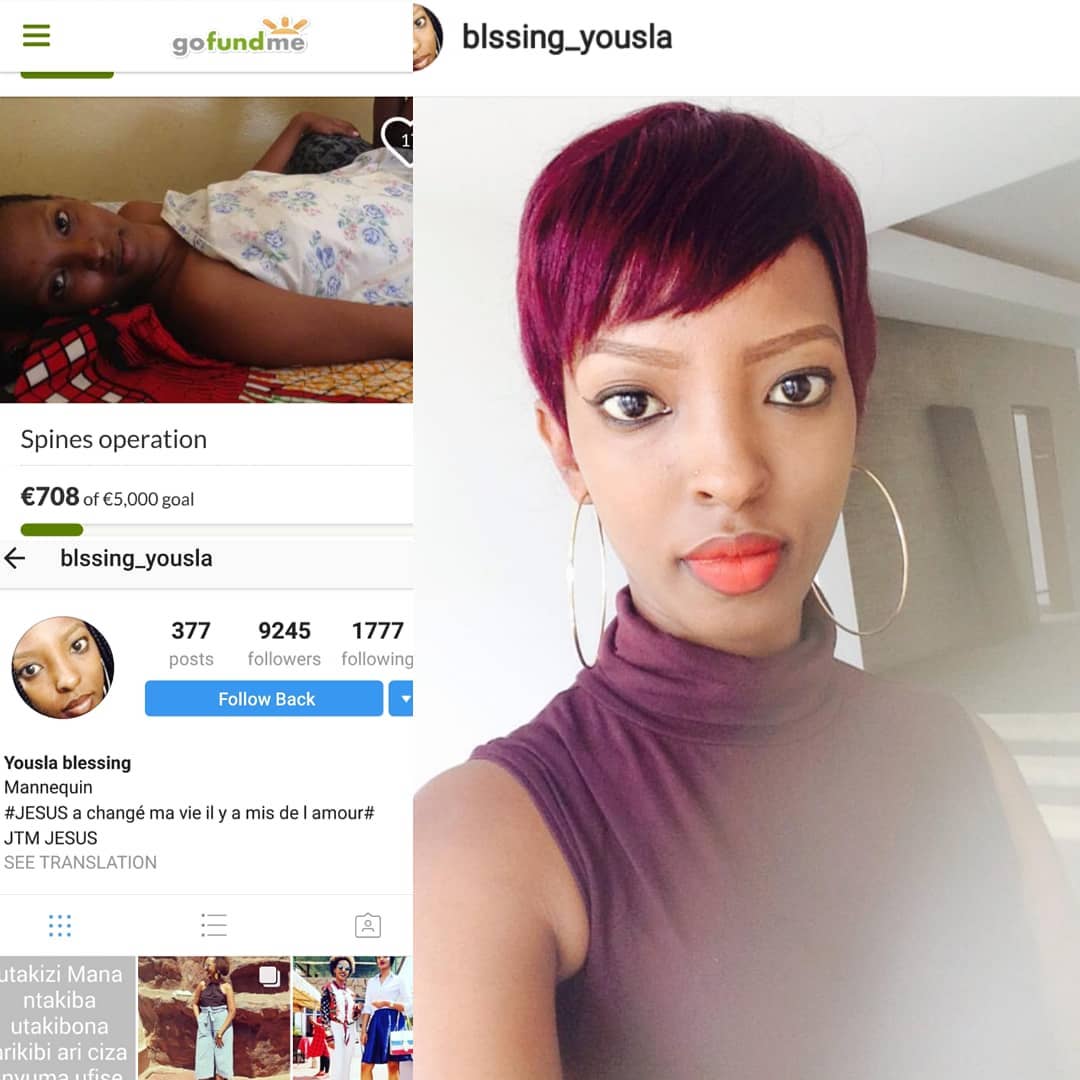 There's a bank account opened in crdb in $. Number 0252803617600 on the name natasha karikurubu
HERE IS THE LINK 🔗 WHERE YOU CAN DONATE SOME MONEY
👇👇👇👇👇https://www.gofundme.com/spines-operation?teamInvite=7WLi8aLyWbtwmZfwcNTvMvZttTY2FGNMqqywVMmIDqCoJsCKxfZ59W2P3H0p3q2r
The post has since gotten a lot of positive comments with Neth's fans wishing their fellow fan a quick recovery. To donate, click on the above link for a GoFundMe dedicated page.