A few weeks ago, I got to bring you a feature on Dubai-based photographer, model and Puma ambassador Fatma Al Bakry. I am so proud to say that the gorgeous 25-year-old has just landed a Vogue Arabia feature.
The story was about her International Women's Day exhibition, which focused on women empowerment. It was in collaboration with Puma Middle East and she also got to DJ at the event.
In my interview with her, Fatma noted that "the way to be successful is being yourself. Don't try to be someone else because you think that's what people wanna see. People wanna see the real you. You with your flaws, with your goofyness. The raw, real you."
Also read: Our Interviewee Fatma Al Bakry Gets Recognized By Rihanna's Fenty Beauty!
Well, this seems to have worked out perfectly for her as she just landed her first Vogue feature!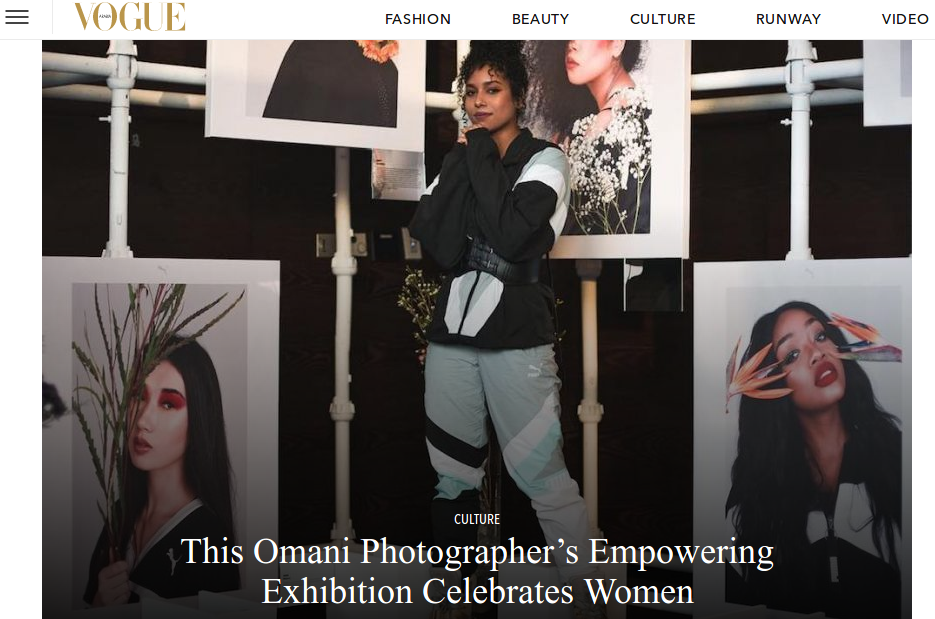 "This campaign is one that I hold very close to my heart as it's my first exhibition," she told the publication. "It's a beautiful concept that I stand strongly by. The exhibition was about each woman embracing her ethnicity and the diversity that comes with it. Some of the women in the series may not look like where they come from, and that's the most fascinating part about this," she added.
You can check out the feature here.