She has been trending because of her angelic looks and stylish persona. With over 140,000 Instagram followers at the time of our exclusive interview, Patricia Aika has built a growing fan base of fashion lovers. 
Many are constantly looking out for a gorgeous photo of her outfit, often accompanied by a picturesque backdrop. In our conversation, she came across as a poised lady with a clear thought process; Patricia knows what she wants. Her career is her priority, she says. She fondly recalls the kind of upbringing her mom gave her. 
That has played a big role in the phenomenal woman she is becoming.
"She taught me that I have to work hard; get an education. I have to make sure that I put myself in the best position possible to get that dream job. Education has always been very big in my household and that's part of the reason I've managed to get as far as I have," she says
Patricia Aika is a Masters's student (LLM) at King's College London, soon to be a world-class corporate lawyer. Many didn't know this because she maintains privacy around her personal life. She is actively fighting the stereotype that good-looking women who dress up are not serious in life.
"I feel that social media has made people think that just because you want to look a certain way and take pictures, wearing makeup…that means that you're not serious, career-driven or that you don't have an education. That is a horrible perception that people have tended to place on me," she adds.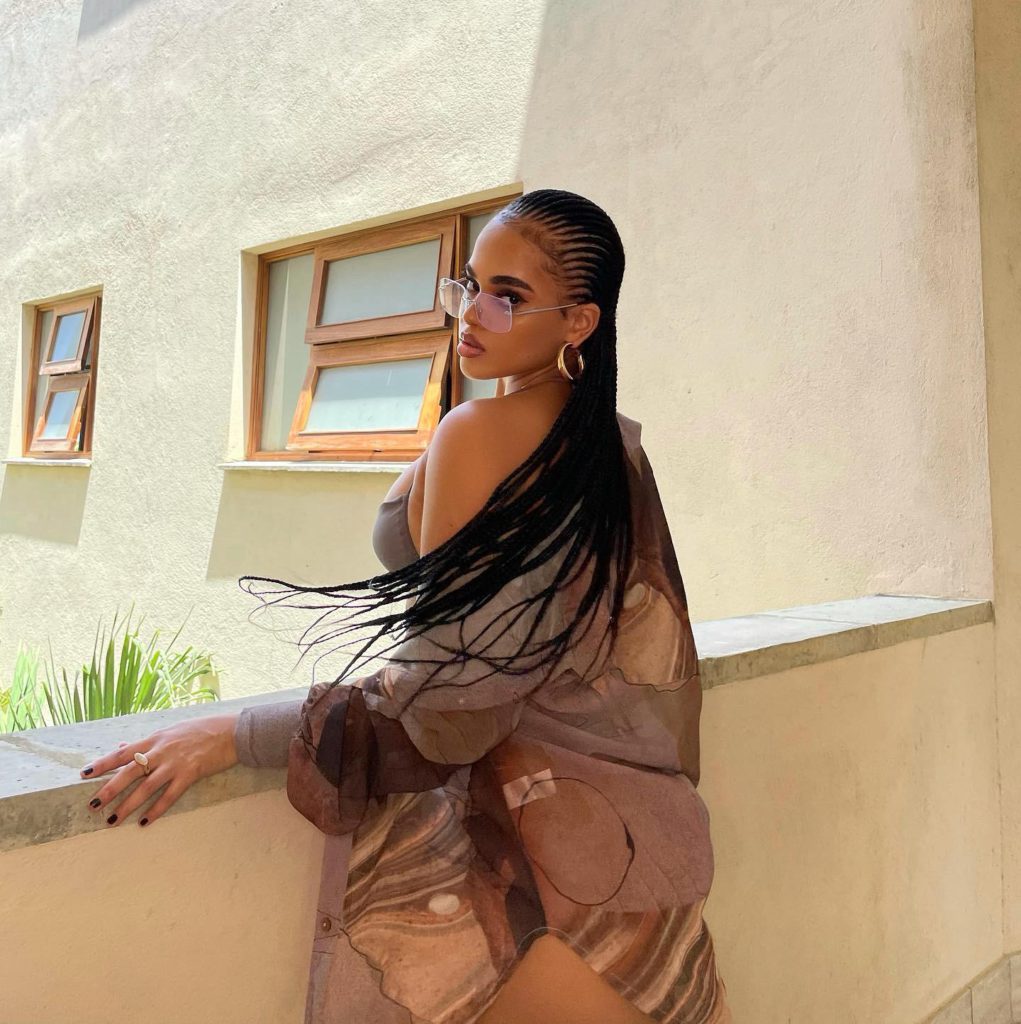 At Fashion Today, we were intrigued by the depth of her personality. And we agree; it's not always what it seems like online. Ready to know even more about her? Read on and be inspired!
Fashion Today: You'll soon be launching a YouTube channel. What should your fans expect?
Patricia Aika: My goal is for my channel to be a little more multi-faceted. Not only do I want my YouTube channel to incorporate videos about fashion, lifestyle, beauty – tips and tricks – but also a forum where I give advice about university…the whole experience.
Also read: 10 Times Azziad Nasenya Looked Super Stylish
This includes what to expect in uni and the application process. I found it really useful to watch videos of people who have been in similar circumstances and how they dealt with it. I feel that I can use my platform to give that sort of advice as well.
FT: At Fashion Today magazine, we are big on style. Judging by your Instagram feed, you do love fashion. What are some of your go-to African brands and international designer wear that you love?
For African brands, I've really been interested in Kilentar, based in Nigeria. They have really beautiful clothing. And then there is Africa Nouveau…based in Nairobi, Kenya. I like the fact that they custom-make clothes for you as well, based on what you're looking for. 
I bought a Kitenge dress from them a couple of months back and I thought it was gorgeous. I also wanted to incorporate the exact same design of dress but in black…and you just send them a message. They will basically create the same design with whatever material you want. That's useful. I'm a big fan of them.
For international brands, I love shopping at Zara and House of CB for basics. But then if I am looking for more of a luxury brand then I'm a big fan of Balenciaga and Jacquemus.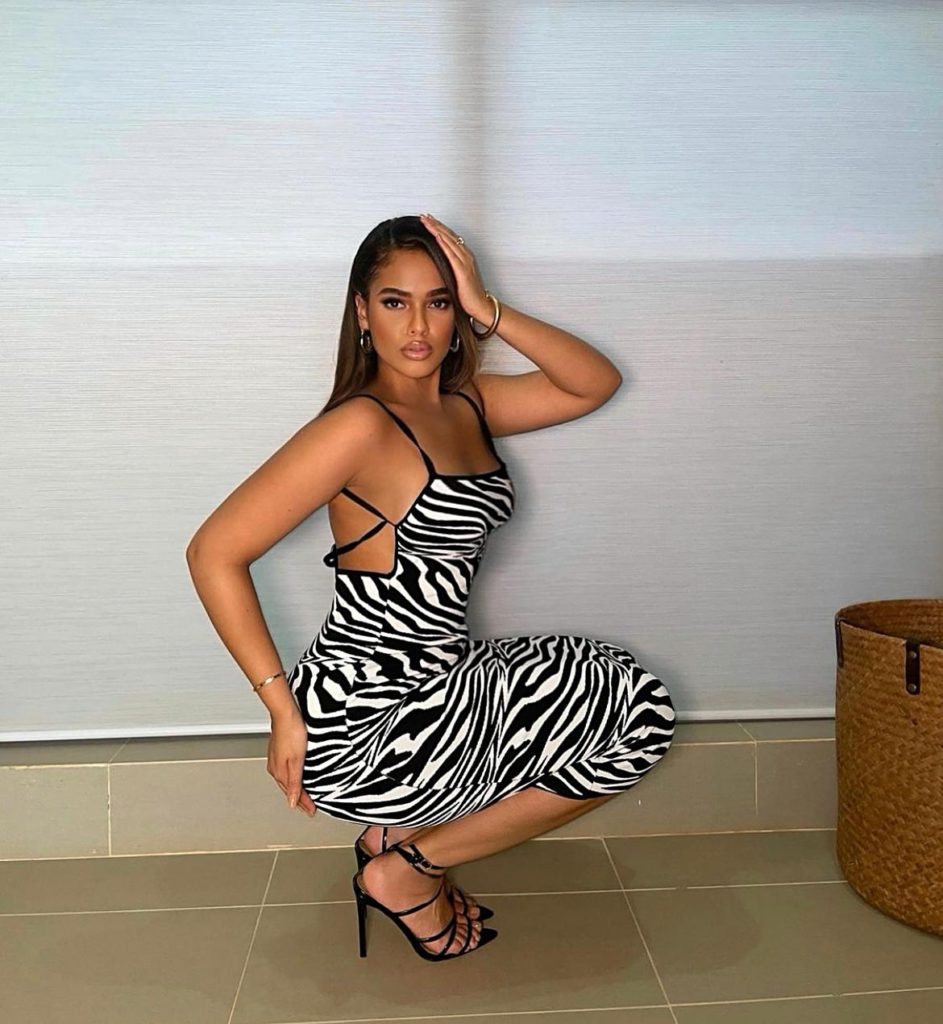 FT: What do you feel is the key to building a loyal fan base online while maintaining your reputation, from a lawyer's point of view?
PA: How I built my fan base initially was posting good lifestyle and fashion content. I would also post frequently. I feel that when you take a hiatus off social media and not post as much,  it's really hard to build a fan base. 
Another tip I would give is just to be yourself. I feel like because I want to go into a legal career, I have to avoid doing something that may cause me difficulties when I want to get into the workforce. 
Also read: Mary Erica: 'When It Comes To Your Dreams, Just Shoot Your Shot'
You just have to make sure that you post something that is true to your brand or the career you would like to pursue. The truth is, we are not necessarily a reflection of what we post…because I will post something but an individual may take it the completely different way of my personality is a certain way.
Interacting with your fan base is also important. I try to reply as much as I can to positivity or questions that I'm asked about where I get certain clothing, how I do this to my hair…and much more. I think fans really like that.
FT: By virtue of following, you are an influencer. Let's say a luxury or fashion brand approached you for a collaboration, what would you look at to decide if you'd work with them?
PA: The first thing that I would look at is the type of clothing or items the brand is selling and see if it matches my aesthetic or the type of looks that I am trying to give off on my page. If it's not similar then, unfortunately, I can't. The last thing I want to do is pose with outfits that I would not realistically wear in real life…and I think that's very important.
Also, I need to see if the clothing they want to send me is something I'd feel comfortable wearing. If I am going to take a job and let's say I am going to pose with a certain item and I don't feel as confident in it, then that's going to reflect in my pictures. I will not have done my job well so I might not as well take it.
Another thing I like to look at its diversity. I honestly don't like working with brands that are not diverse or that don't even respect – let's say – women of color in regards to the pay gap.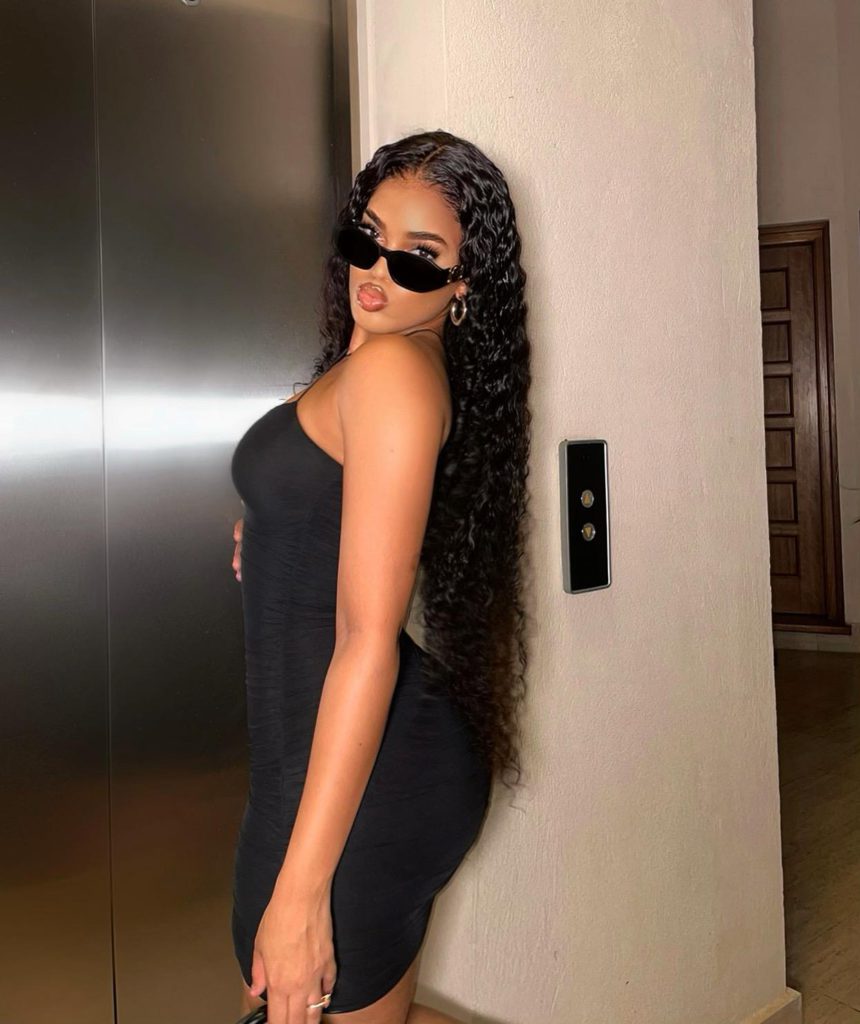 I feel like a lot of influencers are paid disproportionately. I just need to make sure that I am paid for the value of my following…in comparison to another counterpart who may be based in the UK, has the same following as me but is basically paid more. Obviously, being respected by a brand for your work is very important.
FT: In content creation, many creatives get exploited as they don't sign contracts beforehand. The perception is, lawyers are expensive, hence they take risks. Is there a way that content creators can protect themselves without fearing representation expenses?
PA: Personally, I haven't had a lawyer read any of my contracts because I studied contract law and I am about to be a corporate lawyer. Definitely, I read the contracts before I sign them personally. 
But also it's important to also ensure that someone else is reading through the contracts that you are going to sign. So, getting a second…third opinion is important, even if you're not prepared to get a lawyer to look at your contracts for you. 
Also read: Joan Kubai Reveals Where She Shops, Her Love For Nollywood And Soft Side
However, I suggest that if a content creator is going to sign a major contract that runs for a year or more…or takes a cut of your pay, it's vital to get a lawyer to read that for you. You just don't want to sign anything that you are going to regret. 
It means that you cannot get out of it for a year or more and you've lost a percentage of your earnings. Getting legal representation is paramount. 
When it comes to those contracts that you sign on a job by job basis, maybe it's not so alarming to the extent of getting a lawyer, but still getting a second or third opinion could be of help. It helps you be 100% comfortable with what you're signing up for.
FT: What really inspired you to consider starting a YouTube channel about beauty?
PA: I wanted to start a channel because I felt that on Instagram when you get items that you have to take pictures with and advertise it's very hard to show your personality. So a channel would allow my followers to see a little bit more about me outside the whole surface level of just posting Instagram pictures. That was my inspiration in doing this. 
FT: Have you always loved beauty or someone influenced you while younger?
PA: I've always loved fashion and beauty because I grew up around my mother who took pride in how she looked, getting her makeup, nails done, and dressing nicely. As a little girl, I was always like I can't wait to get my nails done when I'm older and I wear these heels and get my hair styled like this. I just loved how my mum presented herself.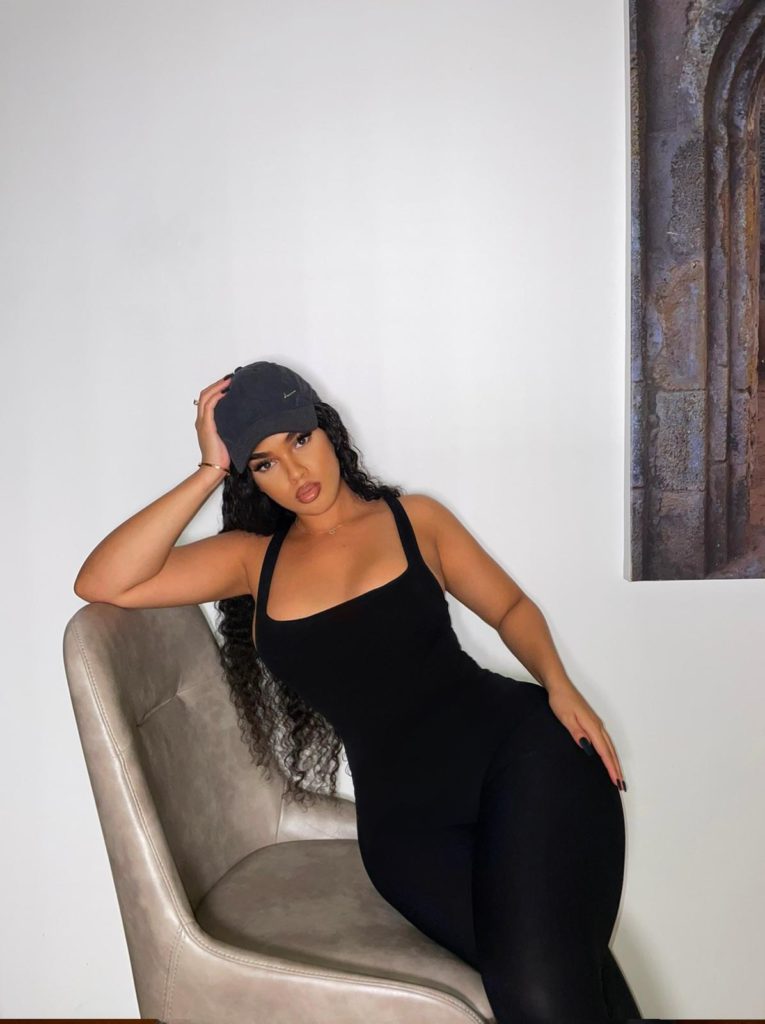 FT: Finally, how do you guard yourself against online negativity?
PA: Initially when I did start creating content on Instagram, it really affected me. It put me down, extremely. I was so confused as to how people who didn't know me personally had a lot to say, especially things to do with my personality.
That was really hurtful. It's really hard when you're getting comments from fake pages, so you really don't know who it is. But it's been a year and a half since I started…so now I brush it off.
I just equate it to people that really aren't nice, are hateful and I'd never want to give them satisfaction.  I don't ever let them get to me. I also try to maintain positivity. I also try to filter out any negativity I get.