This week we feature Georgie Ndirangu, one of Africa's fast-rising business journalists. He currently works with CNBC Africa as a presenter and producer.
We talked about fashion, love and his newly found love for Vlogging. Enjoy and be inspired!
BMRA: Describe your sense of fashion?
Georgie: In one word: eclectic.
B: Why did you start your YouTube channel and what is it about?
G: Started it to document personal life, and as a checking point to assess growth. The initial thought was to feature the most active elements of my life: travel, lifestyle, and key interviews at work.
B: What goes into content creation i.e. your You Tube channel?
G: I'd probably highlight two videos that are wide apart. My birthday video was a collaboration with one photographer/videographer I had the pleasure of working with while in Kenya. (@Abbas254) A reunion tribute, so to speak.
Got the chance to witness two other videographers Leone (@leone_atiti) and Habel (@lenga_) compile one of the best videos I had seen in a while. they don't know it yet, but I have something planned for them a bit later this year.
B: Do you think the male fashion scene in Kenya is given the acknowledgement it deserves?
G: It could be better. There's still the issue around remuneration, and having as much acknowledgement and appreciation inside the country as they are appreciated elsewhere.
B: How did you get the opportunity to write for Forbes woman Africa magazine? What was your article about?
G: Forbes Africa is housed under the same mother company as the TV channel, CNBC Africa. We're all under ABN. The then editor, Renuka Methil, now Forbes Africa Managing Editor, helped shape the thought process to what then went on print. It was about women's cricket, and the role it played in unifying Rwanda.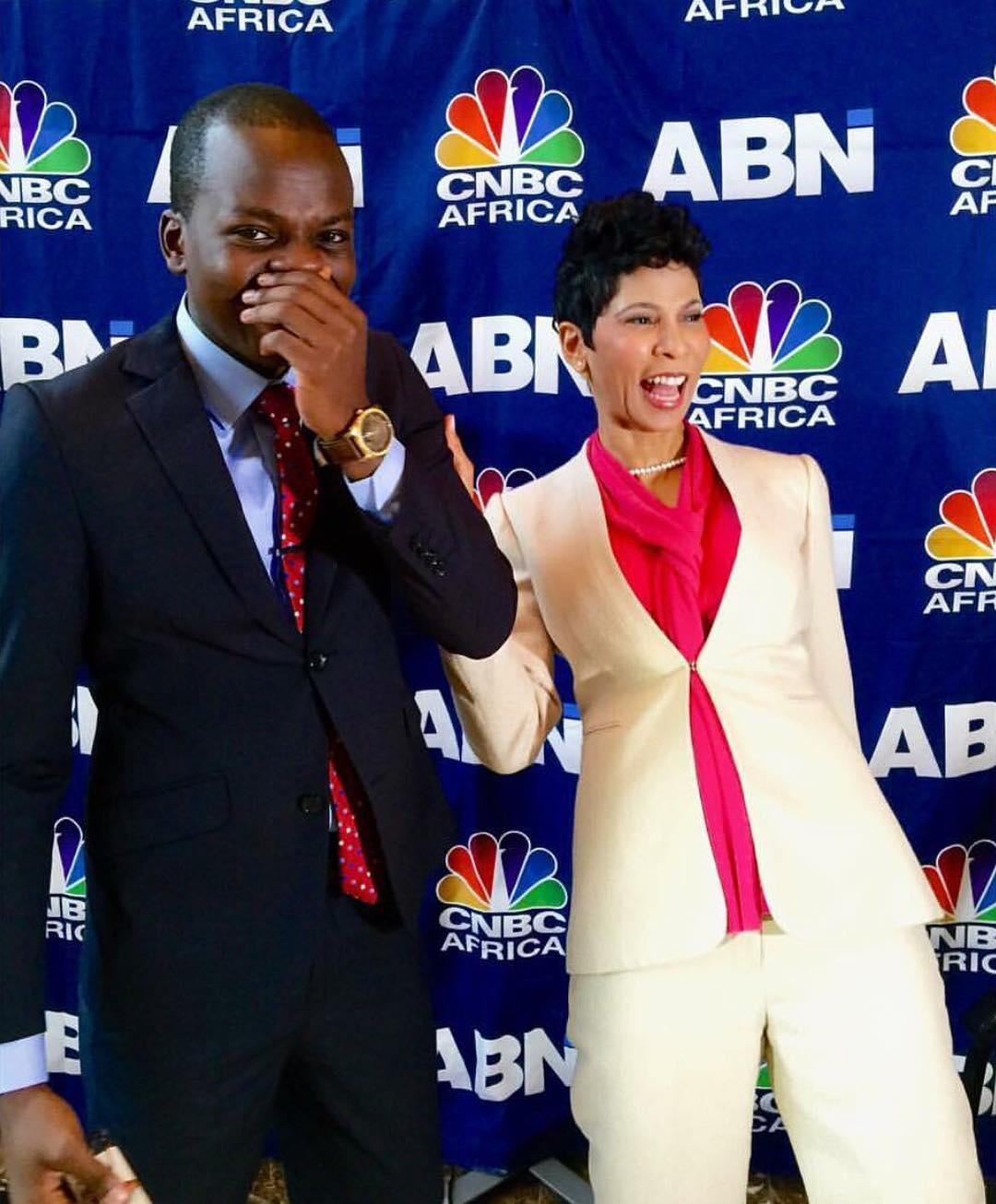 B: Majority of Kenyans prefer western fashion culture than their locally available outfits, with efforts like @jwfashion do you think people are on their way to change? And what other efforts do you think can be done to help?
G: The bit we need to understand about this is that it's not a template. Different countries are struggling with the same balance. Made in Kenya, Made in Rwanda, Made in Uganda, then internally working out policies to incentivise consumers, cap on tax, conducive business to ensure that local businesses thrive as international retailers are. At this point, we'd have a better chance still pushing from a policy perspective. Consumers are harder, because it's entirely preference and the price point. If I like it, and feels like I'm the target market, easy peasy.
Also read: Get To Know Fancy Makadia: Her Source Of Money, Fashion Inspiration & Big Dreams
B: From your Instagram looks, your outfits look well put together and effortlessly chic, do you put much thought in piecing your outfits together? And what goes in the process before you buying an outfit.
G: I like to experiment. As mentioned before, my style is very eclectic, so I'd like to look as dapper in casual, formal, or semi-casual fits. I also like experimenting with colors, and retro fits. Oldie's always a goldie. Suits make me the most comfortable. And funny, sportswear (sweatpants, tracks, men's leggings, sweat tops) come a close second after suits. I'm not a huge fan of t-shirts, maybe collared short-sleeved "polo" shirts.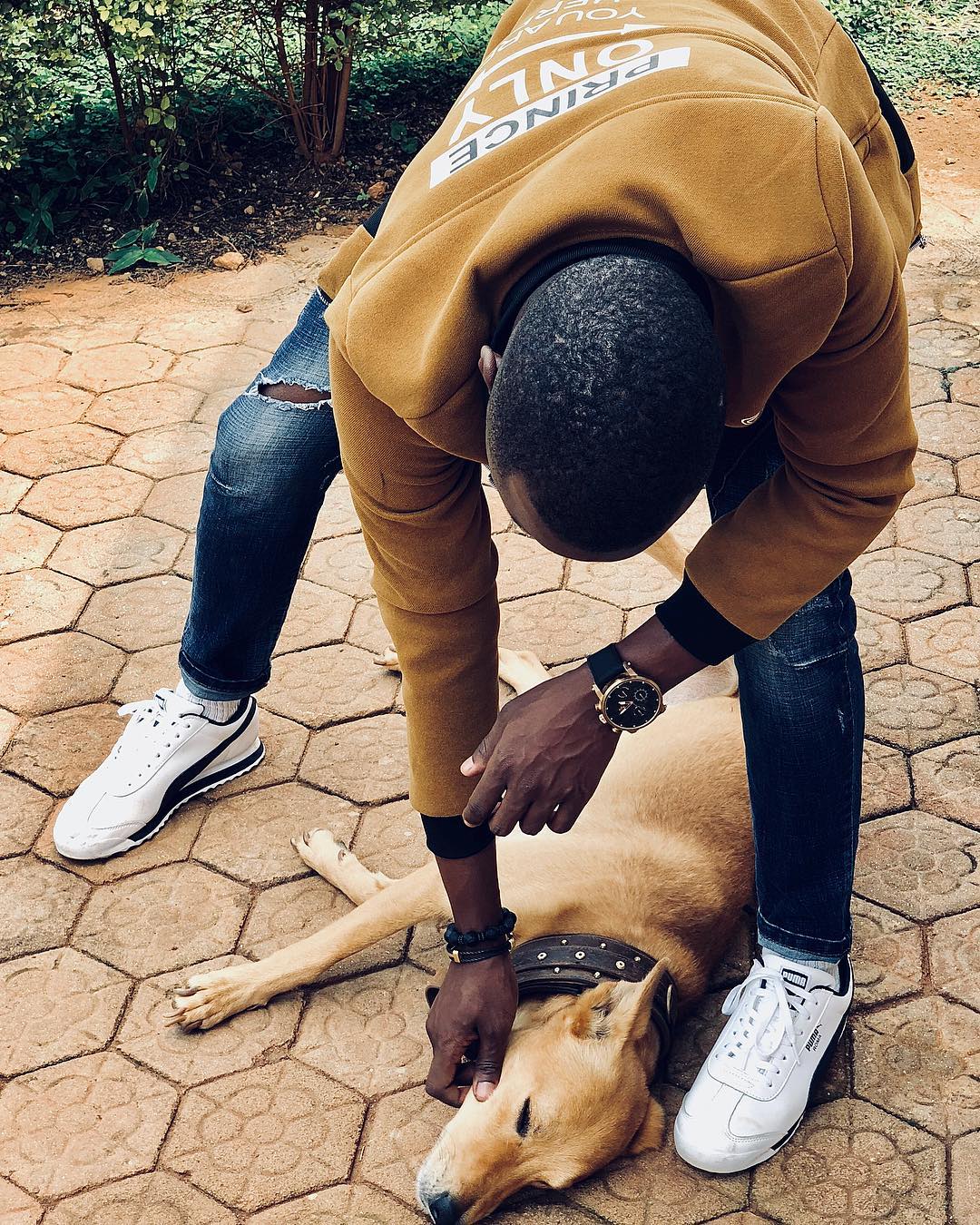 Process: I like to plan a day or two prior, depending on the event, day, or how long I'll be in the outfit.
B: The best fashion advice you have ever gotten/ heard?
G: Try it! From my lady.
B: As a YouTuber, what's your opinion of YouTube as an untapped source of fashion information and beauty hacks?
G: There are actually a very huge number of content creators who break bank courtesy of YouTube. They must be doing something right. Locally or otherwise.
Saw complaints some time back regarding "Fashionnova" paying more attention to bloggers and content developers than customers. And although this might not be true, it's a clear indication that you can't ignore the impact they have on sales, and awareness of different brands.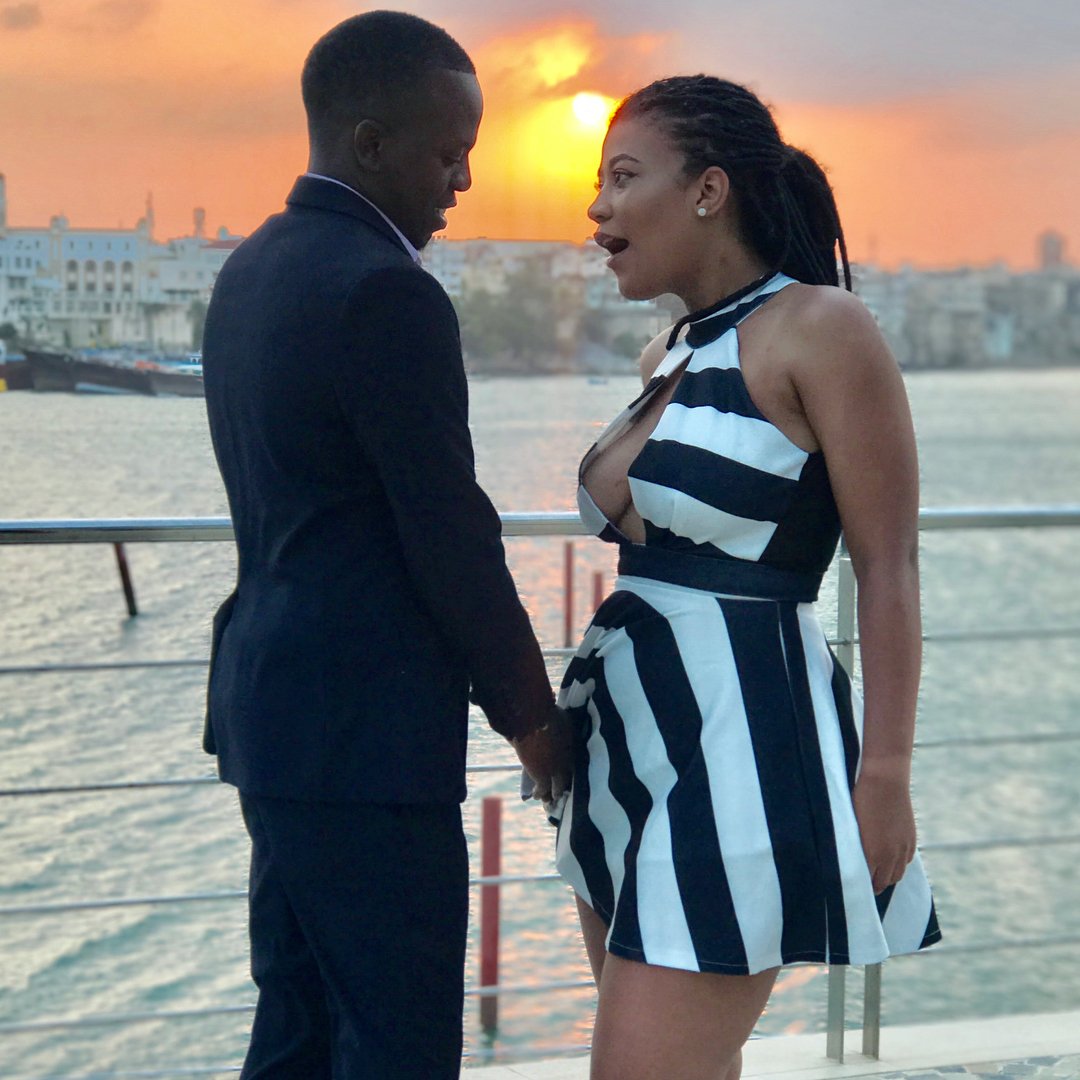 B: Who's your favorite Kenyan designer and why?
G: I'm biased. Zeddie Loky (Narok brand) – he made me my first trench coat about 7 years ago, and it's still intact. STILL INTACT! And still a trendy look (pals took the coat, wish I still had it to layer up in this haphazard rain).
Second: Adele Dejak, she has such a free spirited collection. Speaks so much of her personality, and also pushes the wearer to feel as spirited.
Also read: Gaby Xo: My journey hasn't been easy at all
B: Where did you meet your girlfriend?
G: Where? Online, through her sister. But we didn't start dating until we met physically in Kenya.
B: Has your girlfriend ever considered being a model?
G: She models, just not in public. But she'd nail it if she so wished to pursue it.
B:Have you considered starting a YouTube channel with your girlfriend?
G: Actually, yes. We've bantered about it, you never know what we've lined up. We make a point of being as thorough with everything done together before we put it out.
Interview by Kimani Judy. Edited by Harun Momanyi.