Mercylitah Double D is one of Kenya's most popular Instagram fitness models. She is also an influencer, a Business Degree graduate and a pop culture lover. At the time of this publication, she has over 230K followers on Instagram.
The gorgeous beauty has been an inspiration to many millennials in Kenya, with her signature style being one to die for. However, not many know so much about her, as her private life is still a mystery.
I had a conversation with her about her success journey, tips to growing a robust social media following, cyber security and her immediate future plans.
Harun: First things first, How do you maintain your body?
Mercy: I'm just small naturally. My body is just like that. I don't stress maintaining it. I don't eat a lot though, I eat normal portions of food. People who know me closely can tell you that I don't do anything – I don't even go to the gym. In fact, I am trying to gain some weight.
H: How did you manage to get the Huddah Cosmetics deal?
M: My friend is the one who hooked me up with the retail store which was looking for someone passionate about beauty and can market the products. I have worked for many months with them. Everything is doing going on well.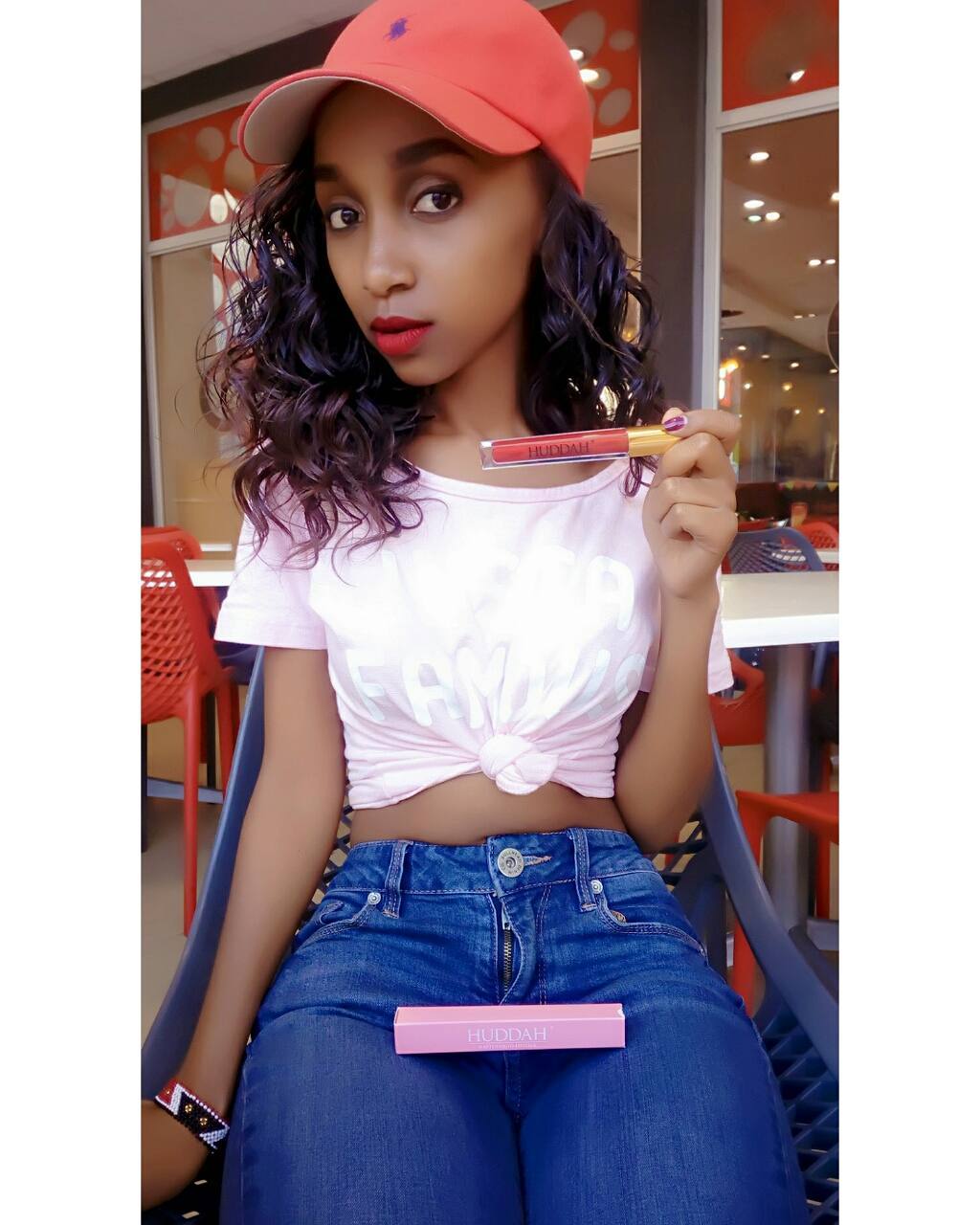 H: You've got a massive social media following. So many of your fans would love to know, how have you managed to build such a large tribe on your Instagram?
M: I always say this: just be yourself. Don't try to live beyond your limits in order to get more followers. People love authenticity. When someone bumps into you in town, they will still get what they see on your social media. So, never try to acquire another class, people will just love you the way you are.
H: Speaking of your Instagram account, when did you start it? You've got only a few posts yet you have so many followers…
M: I started back in 2015 November…but I got hacked last year. That's why it has lesser posts than it should have.
H: Did you manage to get the account back?
M: Yes, I did manage to repossess it.
H: How did you secure it? How would you advise someone to keep their Instagram accounts safe?
M: There are some guys who usually send links via DM. They usually tell you to follow the link, when you do so, it prompts you to login to your Instagram to 'secure it'. That's how they get access to your password. Again, don't be giving out your phone aimlessly. In my case, it happened when I was in a meeting. I gave him (the hacker) my phone, and then he went and changed my email…from there I guess he got a prompt from his email account. By the time I got home, my account was out of my hands.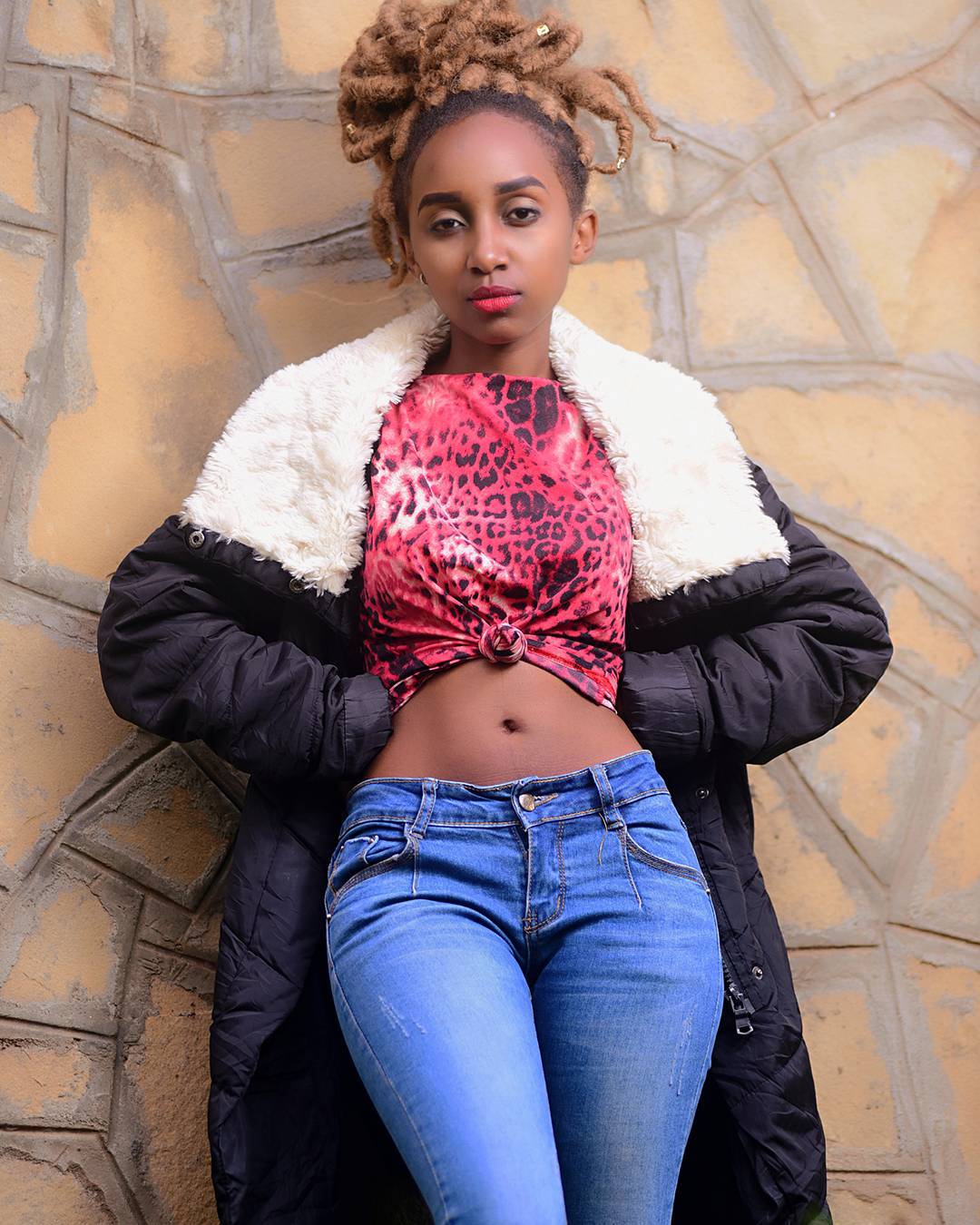 H: How did you get back your account?
M: I contacted Instagram. There's a provision to that when your account is hacked. They then sent me a recovery link via email. They told me to take a photo while holding a printed code that they had sent me. From there, I suppose they normally compare your face to what they already have in their data base, even if your photos were deleted. Through that, they verify if you are the real owner of the account. After three days, I got back my account.
H: You've got a unique fashion sense. Do you style yourself? Is there someone who inspires it?
M: From the time I was a small kid, I've always loved art. I've always wanted to be a designer – it's my actual dream. I try and dress up to look good and do it in a unique way. I always dress according to my body – how I look.
H: Talking about your natural hair, do you treat it or it's just as it is?
M: My hair is natural and shaggy as it looks. I actually love it this way because it is low maintenance. I just go with it to the shower like that and tie it up.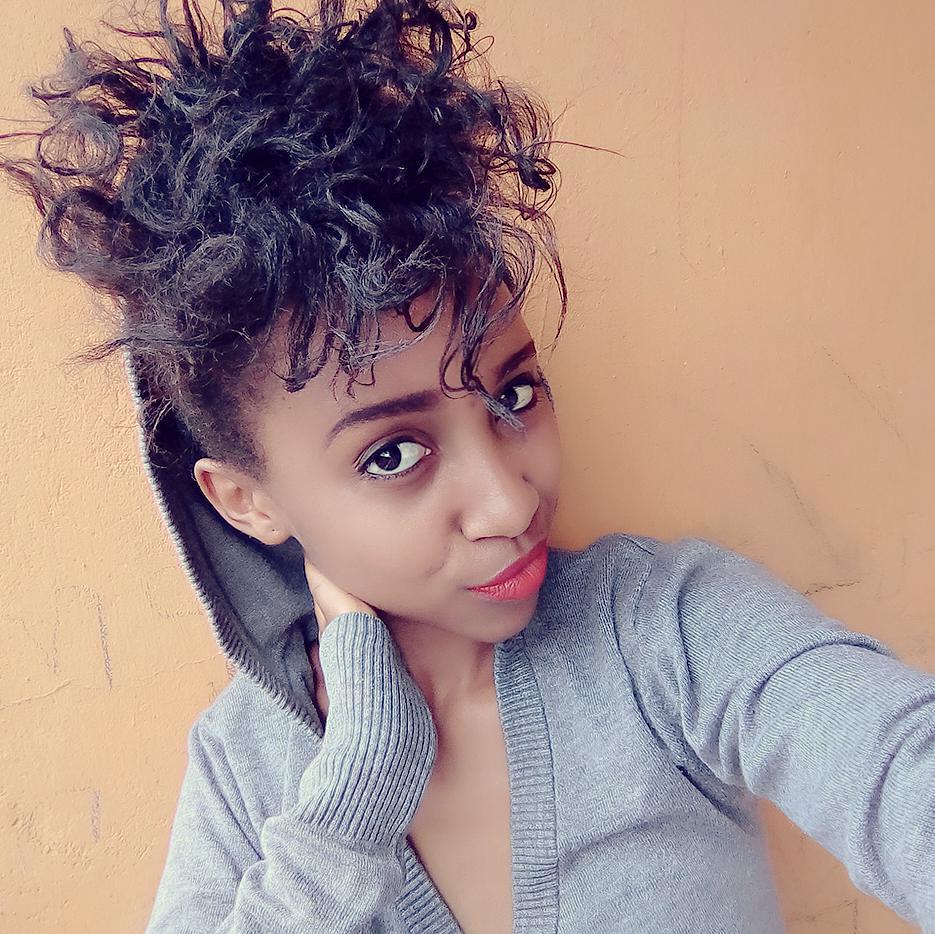 H: So, let's discuss the issue of sponsors. Of late, your Instagram page has been laced with photos of you living a lavish life…from being in a Jacuzzi somewhere on a mini vacation to you fine dining. Do you have a sponsor? What's your take on this whole sponsor thing?
M: No, no, no. From the time I was a small kid, my mum and dad has always treated us nicely. If I ever want to go somewhere, I just tell them. In short, my dad is my sponsor. What I've seen with some of the people I schooled with is that they would get sponsors in order to lead a high end life. My advice to young people however is, if you've not gotten to the stage in life where you can afford a good life, don't rush it…because you might crash.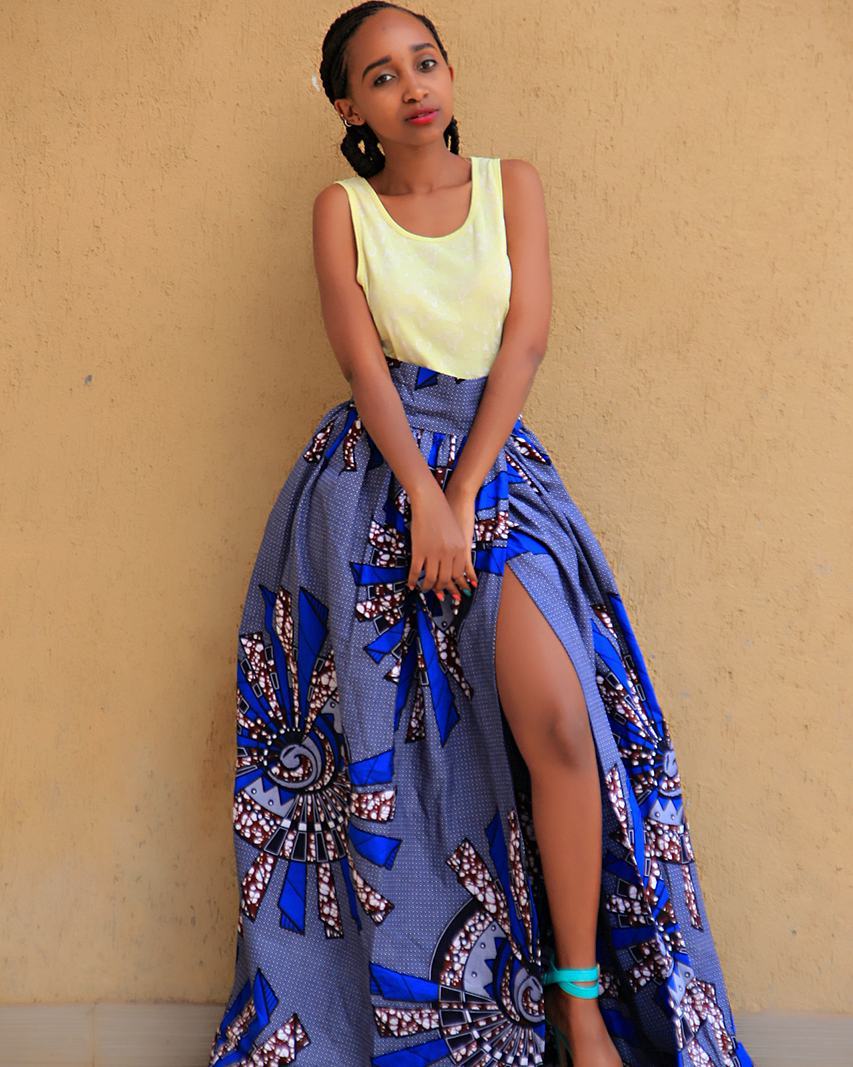 H: What's your take on being a socialite in Kenya compared to the USA?
M: What I see being done wrongly is that as a socialite, you don't need to prove to people that you have lots of money. You should just let people conclude. In Kenya, they try too hard to show off. You should just live your life. Let's say for example, someone like Kim Kardashian is a socialite. She just minds her own business. She does surgery, does nudes, leads a high life but still has a big fan base. That is her lifestyle. But in Kenya, these girls try so hard to get that lifestyle. It's not good. It's just supposed to be a natural flow. If you've got money or have done surgery, don't come to tell us. Let us see for ourselves that your boobs have been augmented…don't make it look like you did it for the fans. That's a personal decision.
H: Does your family know that you're on social media? Or are they against it?
M: My dad knew that I am on Instagram a long time ago. He just advised me to take tasteful photos.
H: By that, what do you mean? Because some dads just let their daughters be themselves…
M: He was just like, if you're at a swimming pool, it is okay to be in a bikini…if you are in bed, be in pajamas…like, just dress according to the situation.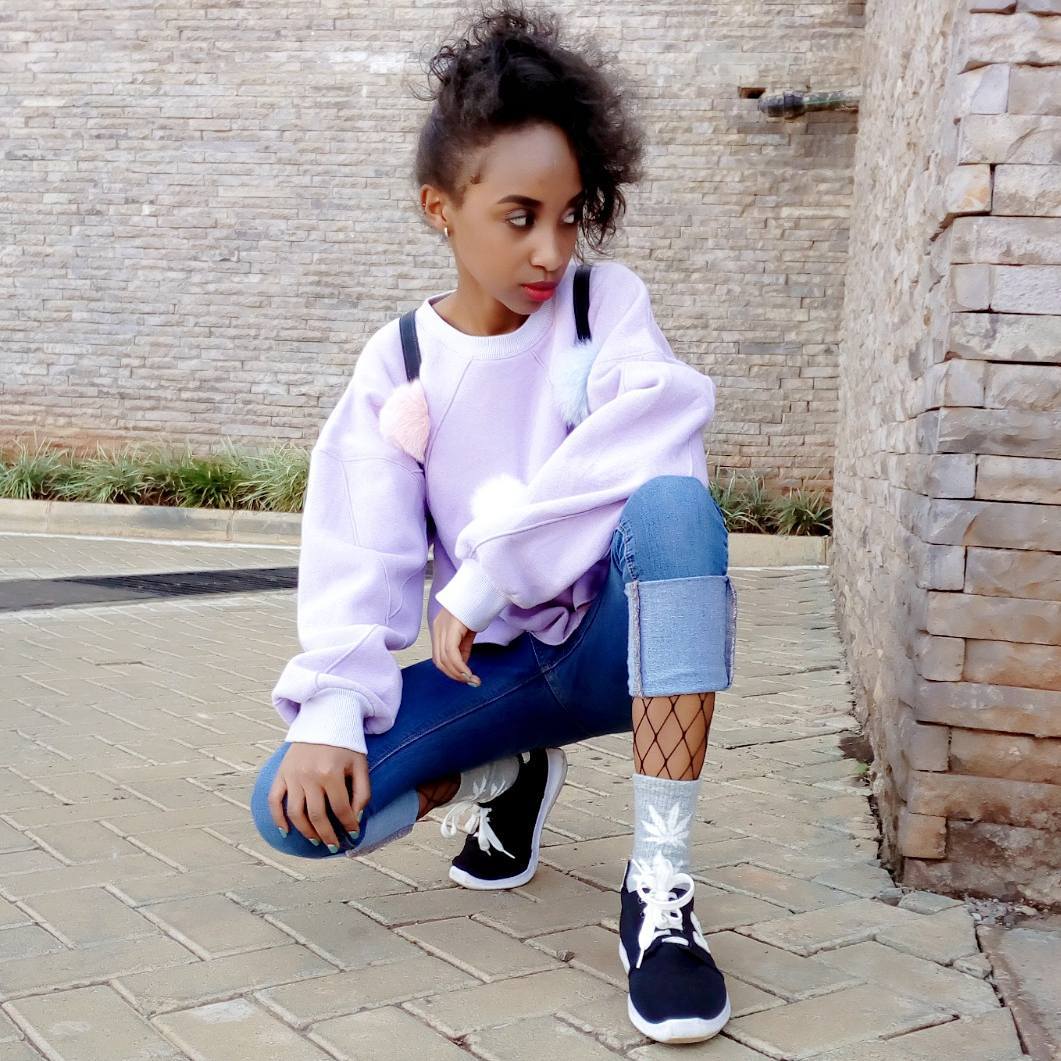 H: Let's now talk about your music choices. I've noticed you only post a lot of international music. Do you really listen to local music?
M: It's rare for me to listen to local music. I think Kenyan musicians need to support each other more. I don't feel there is synergy.
H: So what do you think should be done to take Kenyan music to another level…because I only see you listening to Lil Yachty, Lil Wayne, Migos…
M: I feel Kenyan musicians need to upgrade; invest in their careers. Let videos cost you something…the more you spend…the more ROI you get back. What I feel is that their music videos are of low quality. And then, the actual main reason I don't listen is the content. They are always talking about hate. It's always about beef.
H: Let's talk about your relationship status, there's a guy you've been posting lately…are you guys an item?
M: No, we are not.
H: Does that mean you're single?
M: Yes I am. Very single.
H: You did a Business Degree but decided to pursue a career in modeling. How would you advise young people who do not feel like they want to take a certain course as told by their parents?
M: What I would say is, respect your parents. You should just do what they really want you to do…take the course, finish, get a job then take whatever course or career you want to.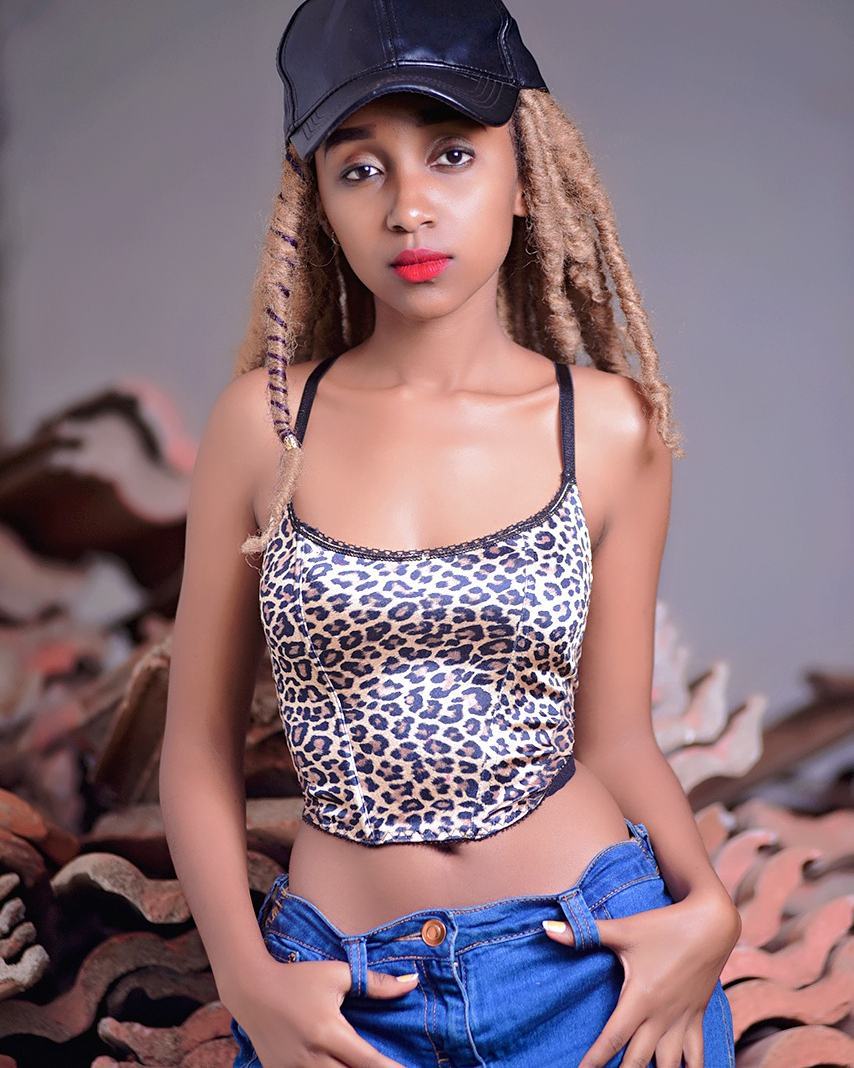 H: What would you love to say to you supportive, adorable fans?
M: What I would say is that I love real people. Most of my fans are real towards me. If some see I have made a certain mistake, some DM me to correct me. They will be like, please don't do that Mercy…we don't like people who do this and that. So I just love fans who are as real as it gets. Those who support me, advise me…make me learn something new…
H: You take more conservative photos compared to other Instagram models who post twerk videos. Do you ever get inappropriate DMs either way?
M: Yeah I do, but that is mostly from guys from Asian countries. But in Kenya, guys do respect me. I would say, guys talk to you according to how you present yourself. If you post raunchy photos, expect a similar response. If you take photos at high end places, looking all good and serious, your fans will respect you. Even guys who approach me, they do so with respect.
H: Have you ever been offered money for sex via Instagram?
M: I don't even recall. I don't have bad vibe at all. But I do get people talking badly.
That's it guys! Do follow Mercylitah on Instagram for latest updates on her work!
Interview conducted by @harunmomanyi. Harun is an accredited lifestyle and entertainment journalist, known for working with the likes of Yemi Alade, Vanessa Mdee, Sauti Sol, Eddy Kenzo, K.O and other big celebrities. You can check out more of his work at www.momanyiharun.com.
Here's more of her sexy photos: