When Diamond Platnumz's latest hit song, "Eneka" was released, the internet went berserk, wanting to know who is the super gorgeous model in the music video. The video is a huge success, with over 4 million views on Youtube on this date.
The award-winning Tanzanian singer is known for his classy music videos and strong collaborative ventures. He has worked with top artistes, from Davido to P-Square to Ne-Yo.
The beauty in the latest release goes by the name Gabriela Rocha AKA Gaby XO, a commercial model from Johannesburg, South Africa. She has an impressive resume — this is not the first time she is working on a mega project. From globally acclaimed watch brand Daniel Wellington, rapper K.O, Blayze, Bamby, Uprooted Media to Pilot Films, she's attracted the attention of established brands. She is the next big thing in Africa.
Hers has been more than a success journey; she's a living example of passion turned into a blossoming career. Just like any other person in the entertainment industry, things were never easy for her. But, she never gave up. Gaby had a battle within herself; embracing her real identity versus conforming to society's standards of beauty. She has since become a confident lady who's taking on life with a totally different persona, one filled with hope and positive energy.
I caught up with the model to get to know more about her…she's a gem, I must say!
Harun: Gaby, you're now a successful model. From your social media accounts, everything looks really amazing — your pictures are world class; you've attained a hallmark. Did you have any challenges becoming who you are today?
Gaby: Yeah, I did have challenges starting off. I approached agencies and got rejected because I didn't have the required height and wasn't skinny enough. In a way, it made me feel like this is not what I should be doing yet it was something I really wanted to do. For days I would cry and feel like there's something wrong with me. I would look for ways to grow but it has been challenging for me. I've had a hard time accepting myself and I look like. Many girls go through that…some are plus size, others are tall…you know, the society makes us feel like we have to look a certain way to be beautiful. My brand Gaby XO is all about taking that away; just letting people know that they're beautiful no matter how they look. You can be short, tall, skinny, dark skin, light skin…you're beautiful.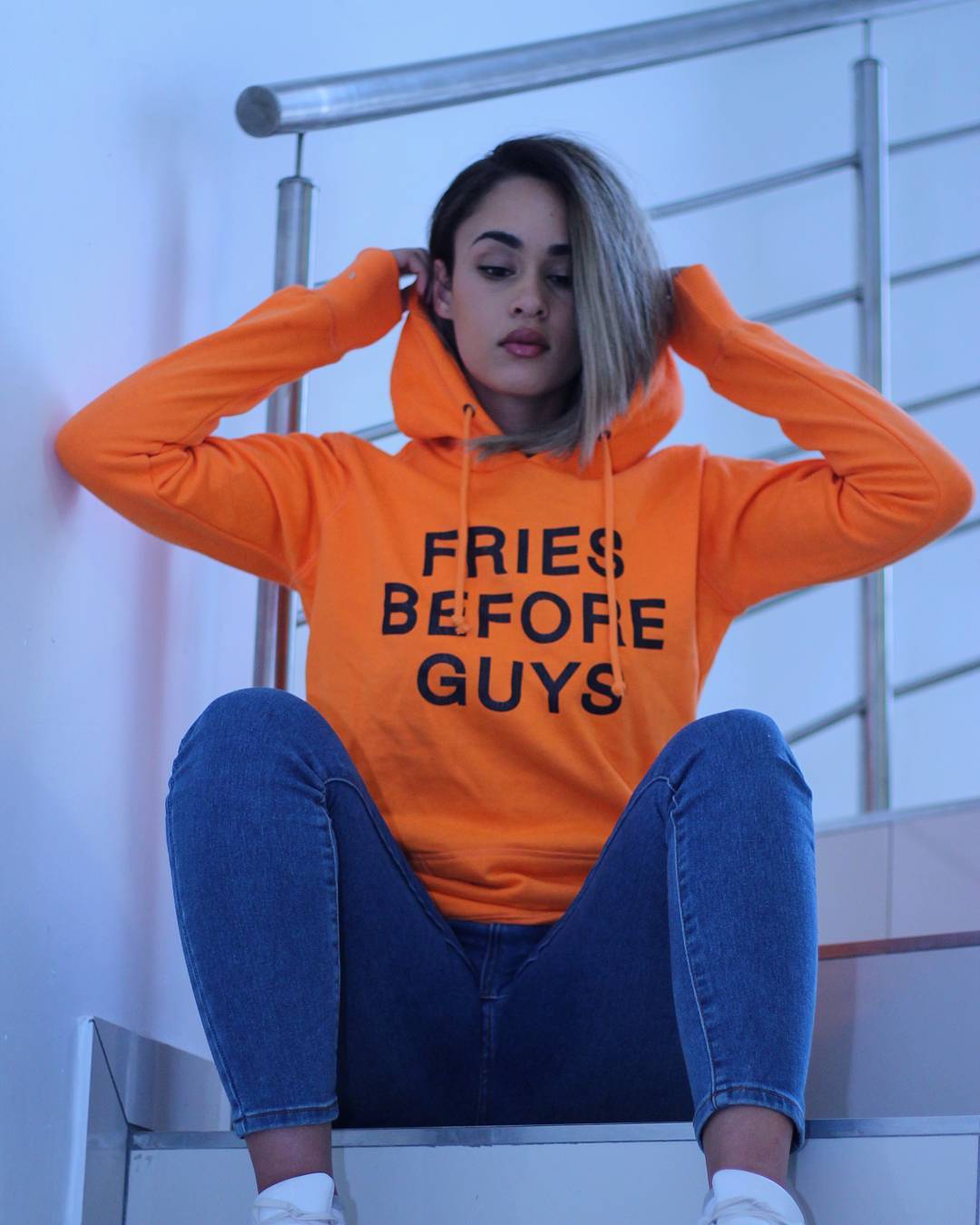 The other challenge I faced is being in the public eye is not easy. You have to always look good. People expect you to have a certain character. On my social media, I come across as spicy, but in person I am contained. I'm very helpful — I love helping people. People don't realize that because I don't show that side of me.
Harun: That's deep and inspiring. Congratulations on your successes so far. What's the biggest lesson you've gotten from your modelling career so far?
Gaby: My biggest lesson is learning that not everyone wants the best for you. It's rare finding someone that has your best interests at heart. Other people, they don't wanna see you go far. They don't wanna see you progress and grow. I think that's been my biggest lesson so far…just to know the people I have around me. To keep a small circle of people around me. I'm not one to have a million friends.
Harun: What was life like before you started to venture into modelling? What were you upto?
Gaby: Before modelling, I did music. I was really serious about music. I was in this toxic relationship and that person made me leave music but I guess it was for a better cause. I do acting as well. I would love to bridge out into acting and just find out more about myself and my talents. My main goal is finding more about myself and beating the odds.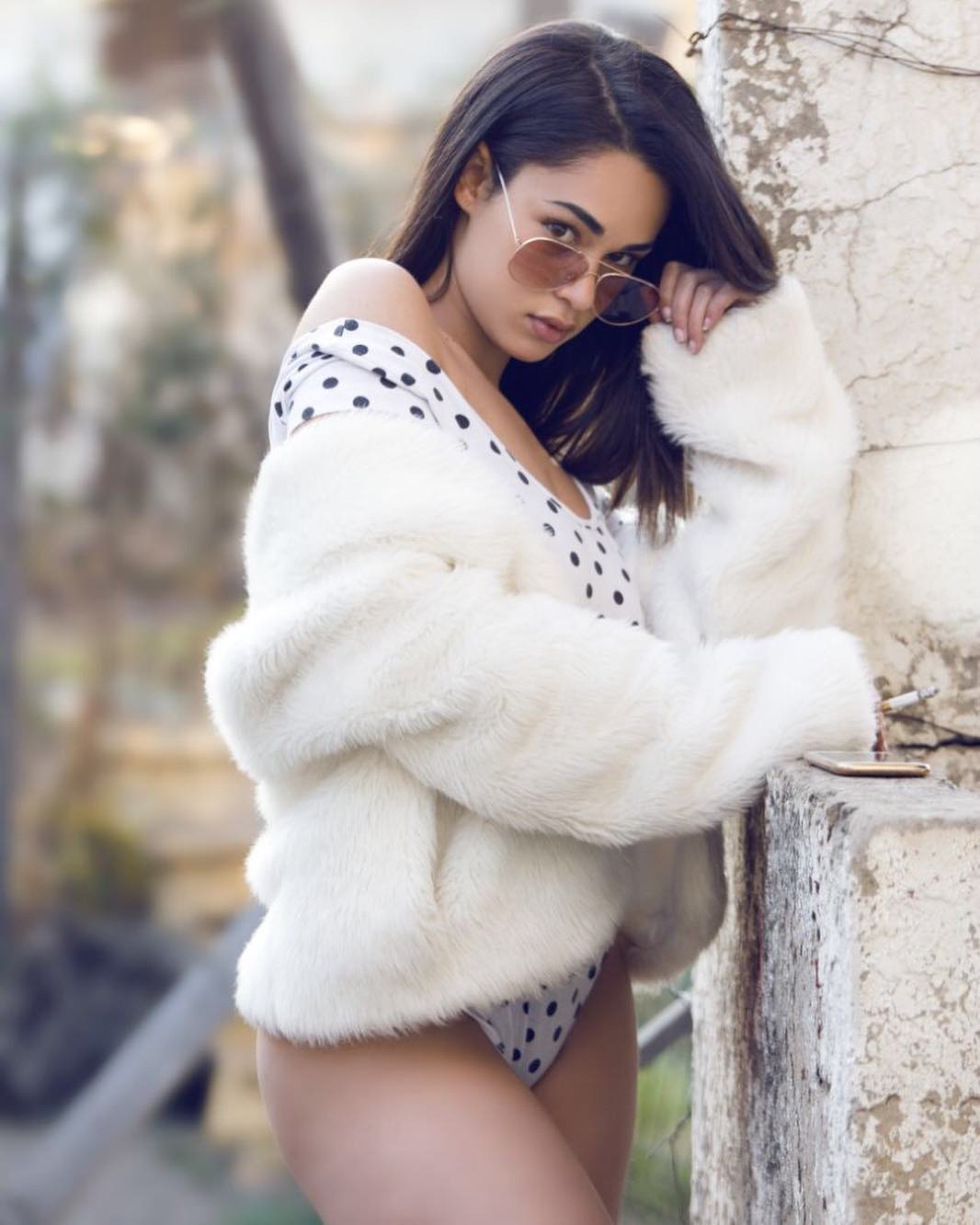 Harun: Which is the most memorable of your many projects to date?
Gaby: My most memorable project so far is obviously work I've done with Daniel Wellington. I've always been a fan of their work…the watches and everything. One day they hit me up and were like, 'we really like your page and what you're pushing'. They sent me a beautiful watch. That made me feel I'm on the right path. For a brand as big as that to recognize me all the way from South Africa? That means a lot to me.
Also read: Exclusive Interview: All You Need To Know About Fast-Rising Model Sean Andrew
Harun: What do you dive into when not in your busy schedule?
Gaby: For fun, I love reading inspirational books. I have two dogs, I love playing with them…as much as they annoy me, they're my everything. I've always wanted to go to New York for fashion and Mauritius for vacation. I love watching various shows like NCIS, Hawaii Five-O, Power…just shows that are really full of drama. I listen to a lot of Hip Hop; I don't listen to House Music or Jazz.
Harun: You have had an interesting career trajectory. Who is your muse?
Gaby: As much as it would seem to be cliché, I think I'd say Kim Kardashian. Despite what people say about her, she still minds her own business…she still gets her own money. Her career is still successful; Kim is not bothered by haters. I see a lot of myself in that.
Harun: What's next for you?
Gaby: I'd like to work with big corporate brands such as Dior, Revlon, Adidas, Puma…the list goes on.
Harun: Where do your see your footprint in the next five years?
Gaby: In five years, I definitely wanna see myself on billboards, working with international corporates and having my own campaign for young girls going. You know, doing more…and giving more. I love giving because a lot of people support me actually. My most supportive person is my mum. She's always wanted to be a model. She never got the chance. I just wanna make her proud while doing it. It means a lot to see my mum proud and happy.
Also read: Germany-based Tanzanian Model Catherine Scott On Choosing Brand Collabs
Besides that, my fans are supportive of me everyday. Everyone that supports me motivates me. I would never have gotten this far without God. He's amazing and I don't wanna walk this journey without him. For everyone that supports me and stood by me even when times got hard, thank you so much. This is only the beginning.