Maureen Waititu is one of Kenya's best models. In this article, she takes you through what it takes to be a successful model in Kenya.
Let's face it. Everyone can be a model. It doesn't matter if you are old, short, blind or dark-skinned. There is an opportunity for everyone to be in the modeling industry.
Just recently, I was reading an article on GQ about how actor, model and activist Nyle DiMarco overcame his generational blindness to be the winner of two major reality shows in the US, that is, America's Next Top Model and Dancing With The Stars. The story was sponsored by leading fashion brand Diesel.
His is a phenomenal journey about how he embraced his blindness and transformed it into a stepping stone to success.
If you want to excel in this industry, you need to know the ins and outs of it. It is a dynamic, fast-paced and challenging realm. For you to excel, you need expert advice, team up with the right people, work hard and constantly evolve.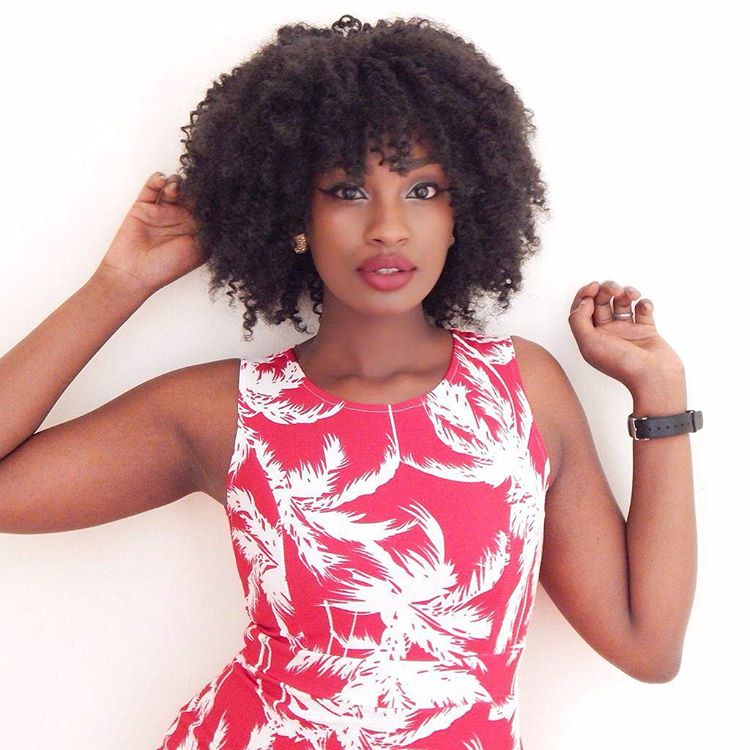 In 2015, I featured Lawyer and professional model Maureen Waititu on BMRA. She recently shared tips on how to make it in the modeling industry and I must say that they are practical and candid. She has worked with major brands, including Nivea, Coca Cola, OLX and graced reputable magazines, including True Love East Africa and Couture Africa.
She has been industry for more than 5 years and has gone on to start her hair brand, Life and Mau.
Here's what she had to say:
Long post for those who are interested in commercial modeling. Over time, I have been getting numerous messages from people inquiring on how to go about joining the modeling world, and since I am not able to reply to each and every individual, I have thus decided to put up this post and share as much information as I can on how to go about modeling in Kenya and in particular my area of specialization, commercial modeling.
1. Portfolio
First, just like any other business, you need to invest in yourself. In this instance, you MUST get a good portfolio done professionally and this is what shall enable you to sell as a brand. It doesn't need to be magazine perfect. All you need is a photographer who can bring the best out of your features. My personal favorite photographer is Kevin Buo of BuoArt, I love how he can turn any picture into a million dollar shot. PS: He is very affordable considering what he can do.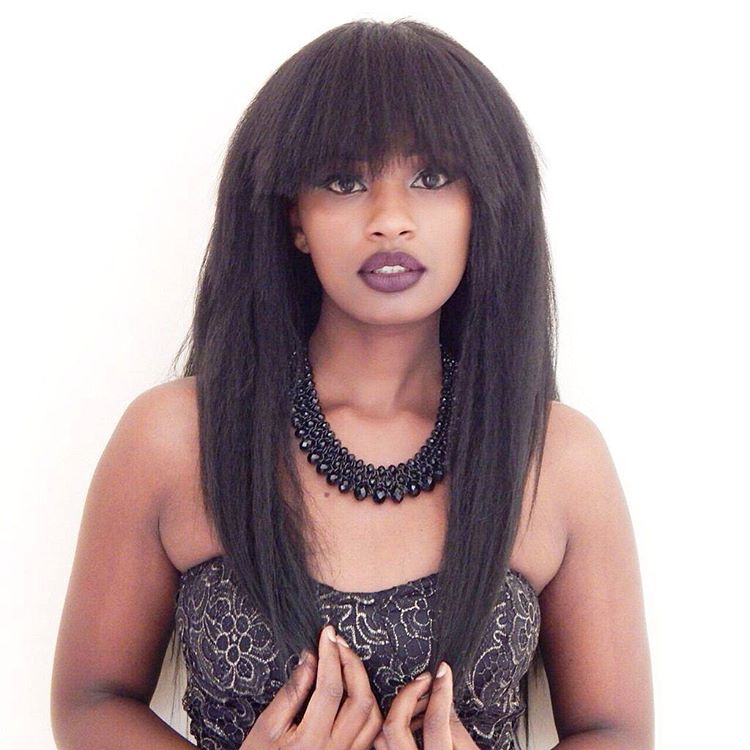 Tip: Less is always more. When getting your portfolio done, invest in a professional makeup artist if you must wear makeup (although I would advise that you do) for the ladies. However, if you do your own, do it well and please do avoid heavy makeup, ridiculous hairstyles and outfits that do not flatter you. What you need are pictures that do not change your everyday look but at the same time pictures that make you look your best. Remember, a client will want to meet the person the saw in the pictures and not their distant relative.
2. Joining agencies
It is very difficult to get jobs without an agent. Identify the modeling Agency that will represent you. Invogue Models (check them out on Facebook or Instagram), Versatile models located in the city centre, 1st Floor, Phoenix House, Kenyatta Avenue, Nairobi and Zhuri Models of Iman Mueke — look her up on Instagram are some of the agencies that I have worked with. Once you join an agency, you are required to pay a membership fee of between Ksh 1,000-1,500 renewable every one year.
They will take your details and you shall sign a contract with them. However it is worthy to note that with some agencies like Versatile Models, once you pay the prescription fee, you are entitled to unlimited FREE photo sessions throughout the year so that they can build your portfolio. There is always a makeup artist who comes every Saturday and she charges a small fee of Ksh 300, (as of the last time I checked). With other agencies like Invogue Models, you don't need to pay for the prescription fee, however, you are required to pay Ksh.1,500 for your portfolio.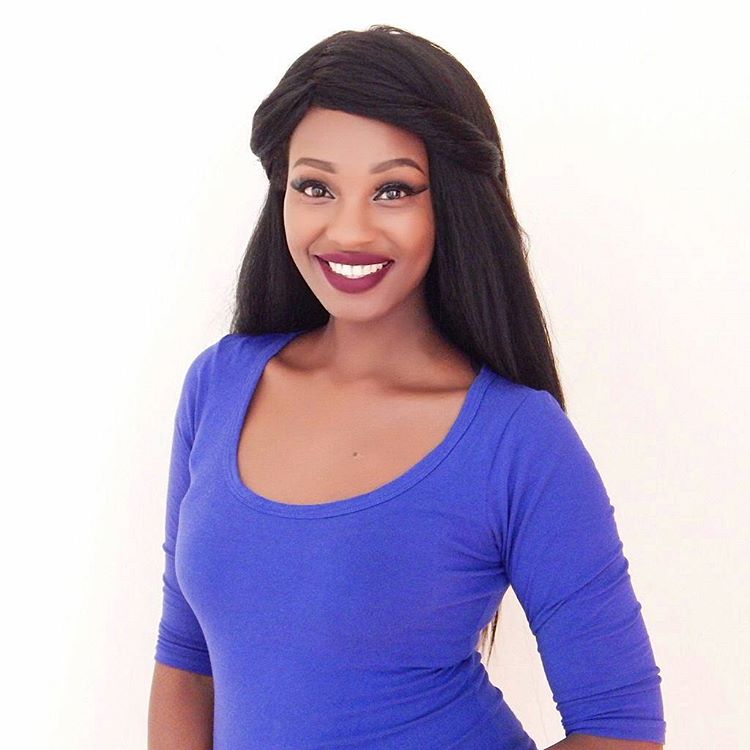 Tip: Once you join an agency, do not disappear and then blame the agencies for not calling you for auditions. Make your presence noticeable, let them know that you are available for auditions by occasionally dropping by their offices and updating your portfolio. Also read and understand the terms of the contract and sign when you are ready. Always seek a second opinion to avoid being side blinded.
3. Auditions
Once you are in your agency's data base, you shall often get called for auditions. In the alternative, they shall from time to time post on their social media pages about any upcoming auditions. Look to it that you fit the description of the part that you are going to audition for. Some people show up for auditions dressed completely different from what the role requires. If you are required to dress in smart casual, don't show up in a formal stiff outfit or a complete casual outfit. Please stick to the role description.
Whenever you show up for auditions, it is understandable that it can be very intimidating, however try get rid of your nerves, breath in and out, stay humble and pleasant, follow the director's instructions, give your all and hope for the best. Remember, you stand a chance to get the job as any other person, but what makes you stand out is your confidence and being yourself.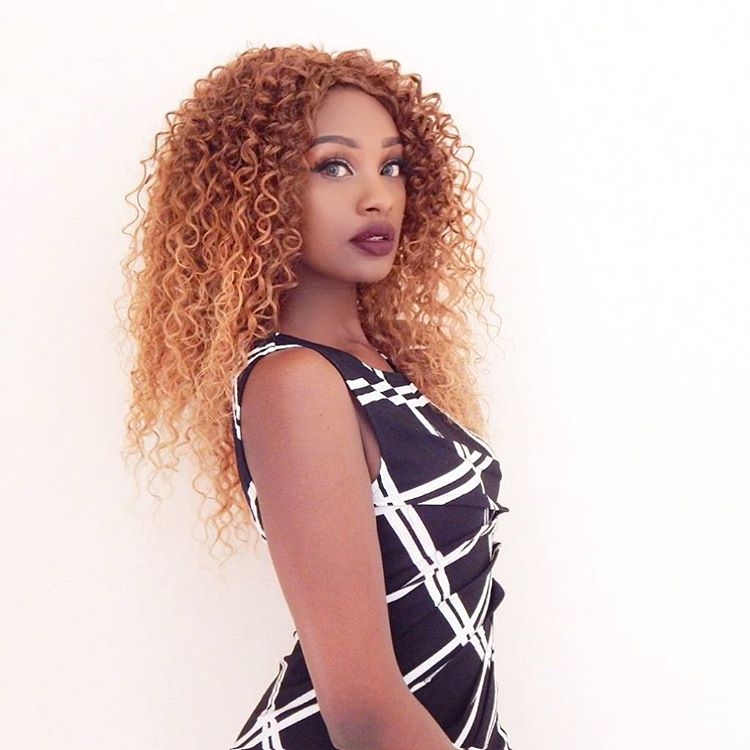 Tip: Always be ready for auditions as call outs take place within 48 hours if not less. Always be prepared. And by this I mean psychologically, always have your hair looking good (both male and female), have the right attire and most important, the right attitude. After that you can then go and kick some butt — and walk away. Remember that anyone can get the part, therefore do not hold onto the expectation of getting a call back as you may get disappointed. However do not be negative but be hopeful for the best in order to avoid disappointments.
4. Children
The same process applies to children of any age. Have a professionally done portfolio for your kids, build their confidence by encouraging them and practicing with them often especially on how to express themselves. Above all, please do not force them to model if they do not want to.
Bit Tip: Anyone and I mean ANYONE can be a commercial model, no matter their age, dress size or abilities. All one needs is confidence, the right attitude and passion. Make Google your best friend in educating yourself more about modeling in general.
Also note, I do not offer modeling jobs, I do not work for Darling Hair or any other company for those who think that I am, I do not have any special connections — but I follow the similar route that I have described above and I keep it professional. Your work is what shall speak for itself.
Disclaimer:
I have not been influenced in any way by any of the parties that I have mentioned in this post to include them, it is only that I have had professional interactions with them during my modeling career. If you have any issue to raise with / about them or inquiries, kindly make an effort to contact them directly.
Kindly share and if you are a model who would like to add any more information that I may have left out of this, please do feel free to do so.
Thank you and I wish you all the best!