Fast-rising star Gaby Xo has been on the move over the past few years. I first discovered her when she starred in the "Eneka" music video by Diamond Platnumz. I couldn't help but admire her world-class, raw talent that has stood the test of time.
The video model has quickly gained traction in the entertainment industry, having added big names like Davido and Heavy K to the list of her collaborators. 
It's official! Gaby Xo will be gracing your screens soon!
Her versatile self has also worked with reputable fashion brands in South Africa. As unstoppable she is, Gaby Xo has recently landed a role in a major Soapie in South Africa.
This name of the show will be a surprise to her fans, but it is the start of a new phase in her life that she's very excited about.
We sat down with Gaby to know what she's been up to, and we're super inspired by what she's achieved at such a young age in the male-dominated entertainment industry.
If you've followed her journey over the years, you'll know that Gaby is a down-to-earth lady who's focused on her dreams. She never shies away from uplifting others. That's why you should definitely read more of her story…
Fashion Today: The past 3 years have seen you work with amazing artists, from Davido to Heavy K. You're now acting in a popular soapie…how would you describe your journey so far?
Gaby Xo: I've definitely been fortunate enough to work with such a list of artists…you know, just being given the opportunity to build my foundation. 
Also read: 8 Times Chloe x Halle Looked Stunning In Matching Outfits
I think a lot of people may see music video models and think, 'argh, she's just a video vixen, probably sleeping with everyone' when it's not the case. 
I think if you use the platform correctly it can be such a strong foundation for you a solid brand or career on top of it.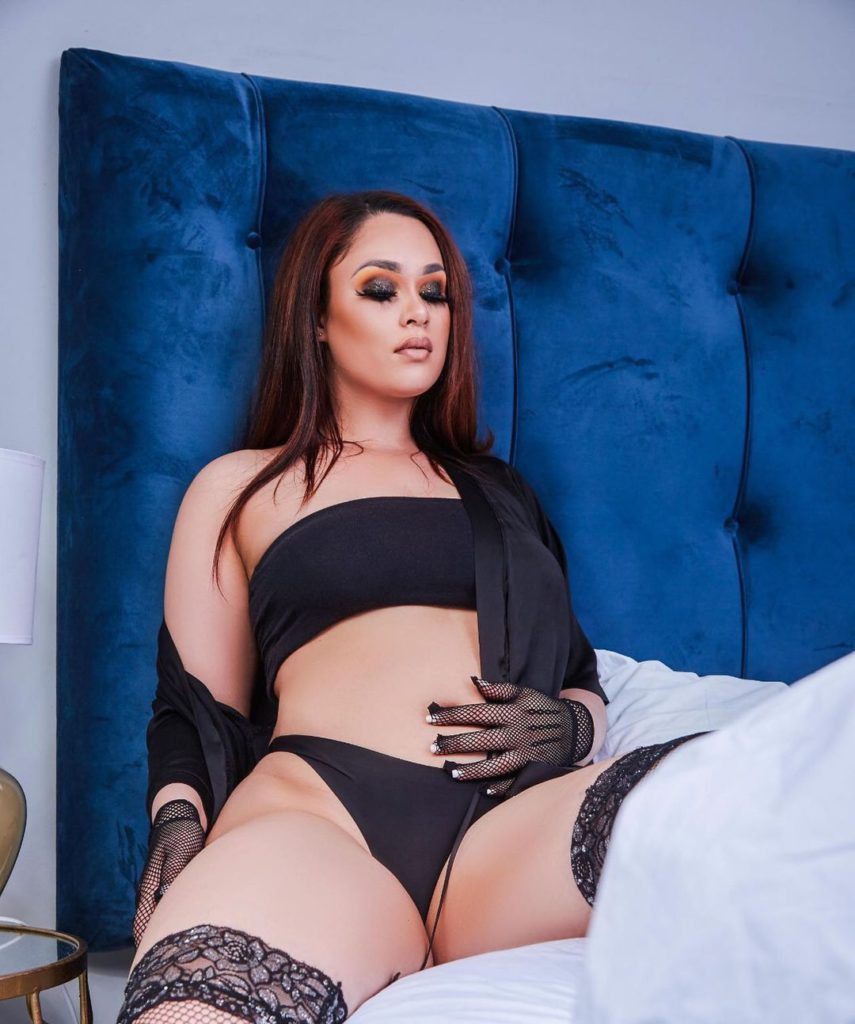 And that's what I've done. I just kept my focus on where I needed to be. My journey hasn't been easy at all. A lot of people look at my social media and think that I have got everything figured out…I don't. 
There's a lot of nights when I feel like maybe I am not good enough…I don't have what it takes. The best thing I have done for myself is just to reflect and see where I started and how far I've gone.
FT: You're going to be on a major show in the country…tell us about that…
GR: With regards to the soapie that I am doing, I hadn't announced it yet…people don't know that side of me yet when it comes to acting. I am quite excited to just break the news to the public. 
This is the first soapie that I am acting in, a popular one and I am excited about hearing feedback from people. I look forward to the opportunities that are gonna come from that, too. 
Also read: 10 Times Boity Killed It With Her Style
I did acting when I was 10 years old for Pick n Pay and growing up, I didn't think that it was something I'd get back into. The opportunity came and I had just to take it. I am grateful for that. 
There's a lot of acting opportunities that my management and I are discussing and looking to take up. Everything is looking good so I think I can add 'actress' to my bio sometime soon.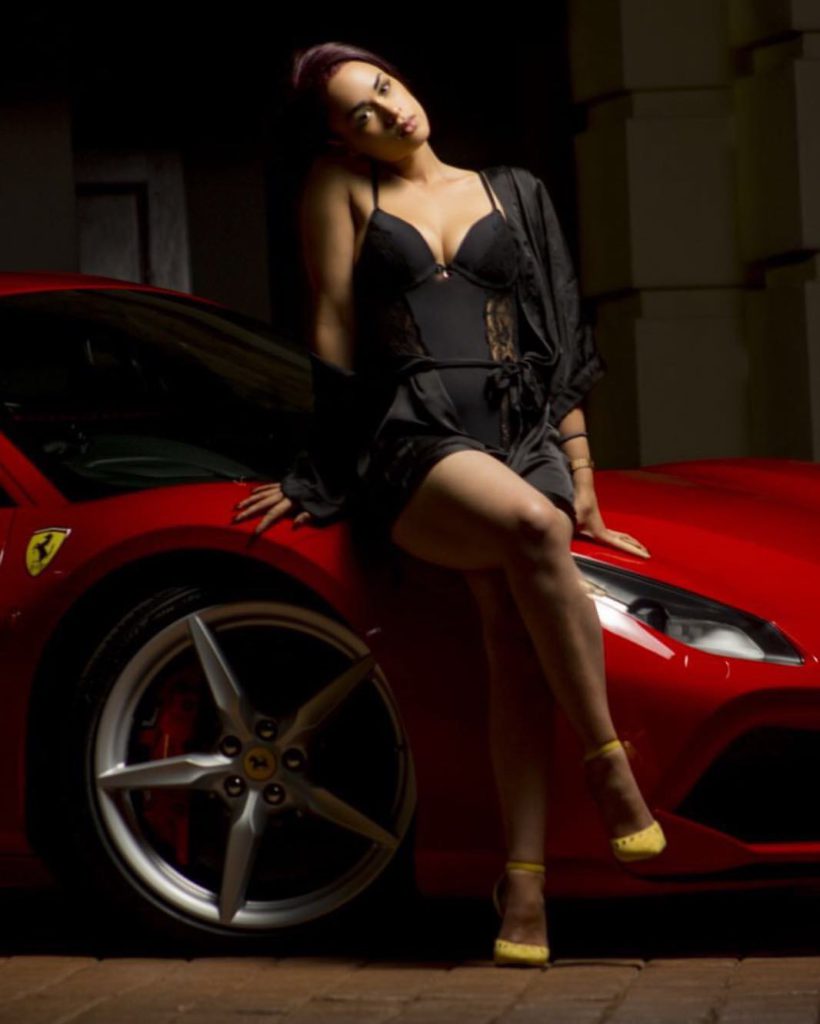 FT: Could you tell us about your recent collaboration with The Sexy Range…why did you choose to work with the brand? What did you see in the brand that stood out?
It's a lingerie company that stands for so much. Society dictates that you have to look a certain way but this brand stands for, 'you're beautiful'. When you wear it, you feel sexy and confident.
Also read: 10 Times Azziad Nasenya Looked Super Stylish
That's what I wanted to represent…everyone should feel sexy in their skin. They should never feel that they need to look a certain way in order to feel that. So the brand just aligned with what I stand for and I am excited to be working with them.
FT: What are your plans this year?
I have a show that I'm going to be the host on, so I'm looking really forward to that. As mentioned previously I'll be tapping into acting as well.
I recently just came out of a really long relationship so this year is the year I owe to myself and my career to give it my all and be the best version of myself.
On career lessons learnt…
FT: What would you say is the biggest lesson you've learnt so far in your career?
GR: Biggest lesson I've learnt so far is to always be straightforward about what you want, especially being a female in the industry. I find that you need to be blunt and honest so people around you don't ever get the wrong impression or become too friendly.
FT: Since you've grown so much…who would you really love to collaborate with?
GR: I would love to collaborate with brands that stand for women empowerment, women have been going through such a difficult time. I would also love to use my platform to empower women and be a positive influence on people watching me.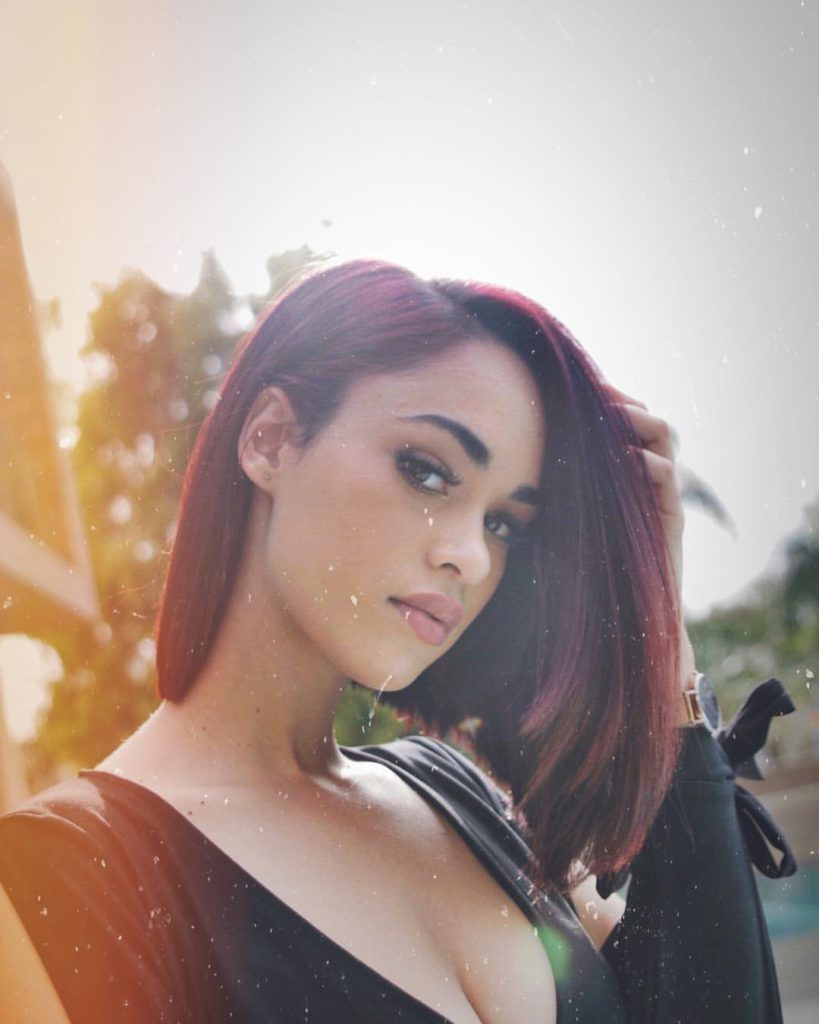 FT: There's a lot of young girls who look up to you…what's your best advice to them in regards to achieving their goals?
GR: The best advice I would give young girls is to always follow your dreams, always put yourself first, and don't ever lose sight of what you want out of life.
Hard times will come but it's what you do to get out of those hard times that make you. I would also tell them to never get caught up in social media because nobody posts their struggles there.
FT: You've always presented yourself in a very classy, world-class way on social media…and it's consistent. You don't just dump photos. Why is it important for your image to be that way?
GR: Social media is my portfolio, I want it to look classy because it represents me and my work and how I want to portray myself
FT: You might be traveling a lot in the near future, given that your career may lead to international collabs and winning awards…where's your dream location to visit?
GR: My dream location is Greece, I love the all-white buildings and the deep blue ocean vibes I'd love to travel to Greece for a holiday sometime with my loved ones.
FT: Finally, where does Gaby see herself in the next 5 years?
GR: In 5 years I see myself on TV, hosting a massive show and being a positive influence on young girls around me.
I would love to build a campaign where I can go around and have talks with young girls and less fortunate kids and try to do something amazing for them and make a difference in their lives.