Faustina Thobakgale is a 25-year-old content creator and fitness influencer who is on the fast rise. The curvy, smart, and bold star has been helping many of her fans embrace body positivity. 
She has had considerable success so far, boasting over 100,000 followers across her social media. In her TikTok videos, she's not afraid to showcase her curvaceous body, rocking flattering dresses while delivering much-needed humor that her fans love.
Royale had a virtual chat with Fashion Today and from our conversation, we were super impressed! Read on to find out the most surprising thing about her that fans don't know. Be inspired!
Fashion Today: So about content creation… What drew you into that field?
Faustine Royale: As a dancer naturally I'd dance sometimes at events or enter dance competitions. I loved enjoying performing but when I wasn't performing I'd take videos of myself dancing and I became more fulfilled as I actually saw the content as opposed to just performing on stage. 
I got drawn to content creation mainly because I loved seeing my art come to life and I'd create content at first for my own enjoyment and later on shared it with the world. It started out with dancing but later on, I realized I just love creating content. I'd create some fitness or modeling-related content as well.
FT: Superb. What would you say is the most important lesson you've gotten as you've been building your fanbase as a content creator?
FR: I've learned that the content I am creating is for my fans not necessarily me. Meaning that as much as I'm a content creator and I have a plan, structure, and strategy, I always have to take into consideration what my audience likes about my content and prioritize that.
Also read: 10 Times Azziad Nasenya Looked Super Stylish
FT: Let's talk about the brands you have worked with or wish to collaborate with. What do you look for when working with someone or a company?
FR: I've worked with a couple of artists in promoting their music in some of my dance videos and also collaborated with a few photographers as well. Ideally, partnering with Lingerie or Swimwear brands will be a great opportunity for me as a model and also a couple of clothing brands as well. 
Obviously, a great work ethic is always my starting point in choosing the right person to work with. I also prioritize having a colleague that understands my brand and my vision as well.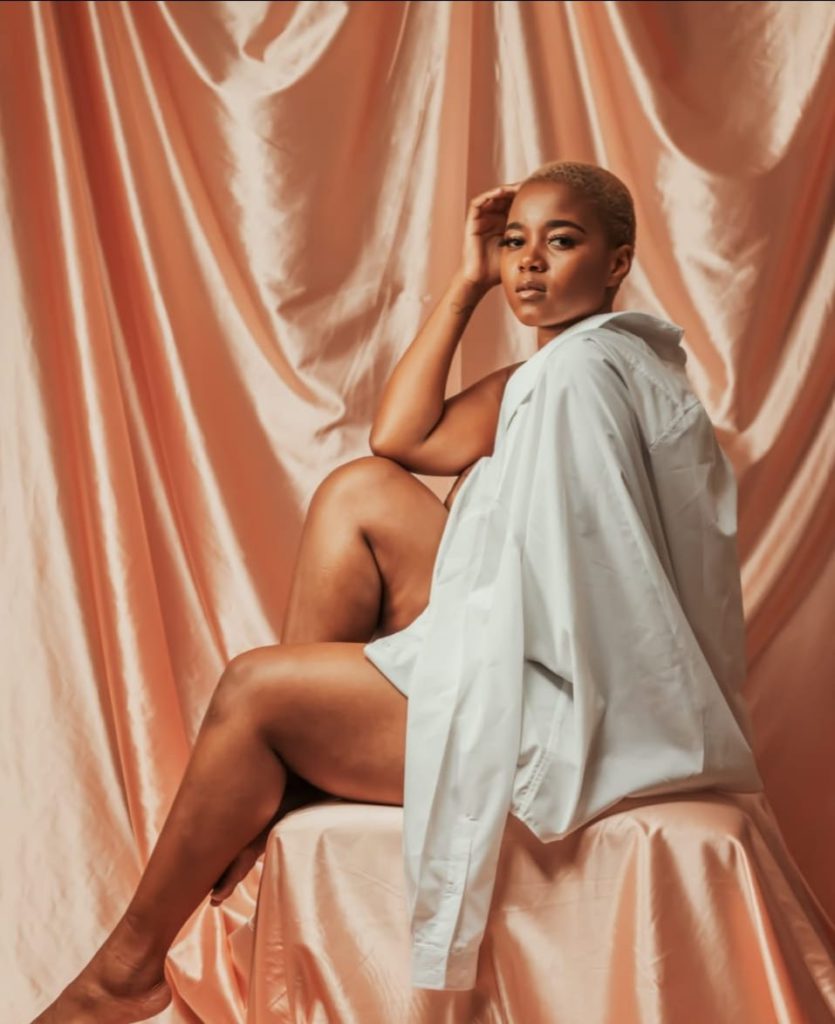 FT: TikTok is different from other platforms in so many ways. Since you are a regular user, what are some of the tips you would give a new, aspiring creator?
FR: Firstly follow trends! Prioritize them! Having your own ideas is a great thing (keep creating by the way) but with Tiktok you need to get in the boat that everyone is in. Get out of your comfort zone every now and then, get involved in Tiktok challenges. Also, use hashtags that are relevant to your posts. 
Bear in mind also that in everything you do, your brand and your vision must be aligned with every post. 
Also, be aware of what your audience likes and align that with your content as well. It's a matter of being yourself the Tiktok way, which is hopping onto the trendiest challenges and also not forgetting that you need to be creative as well.
FT: Your Instagram feed shows how bold you are. Is it an extension of your personality?
FR: Yes definitely. I'd like to call it my alter ego. I've always been a daring and courageous person but have never expressed it. I've structured my feed in such a way that it's uncensored and unfiltered, the way art should be.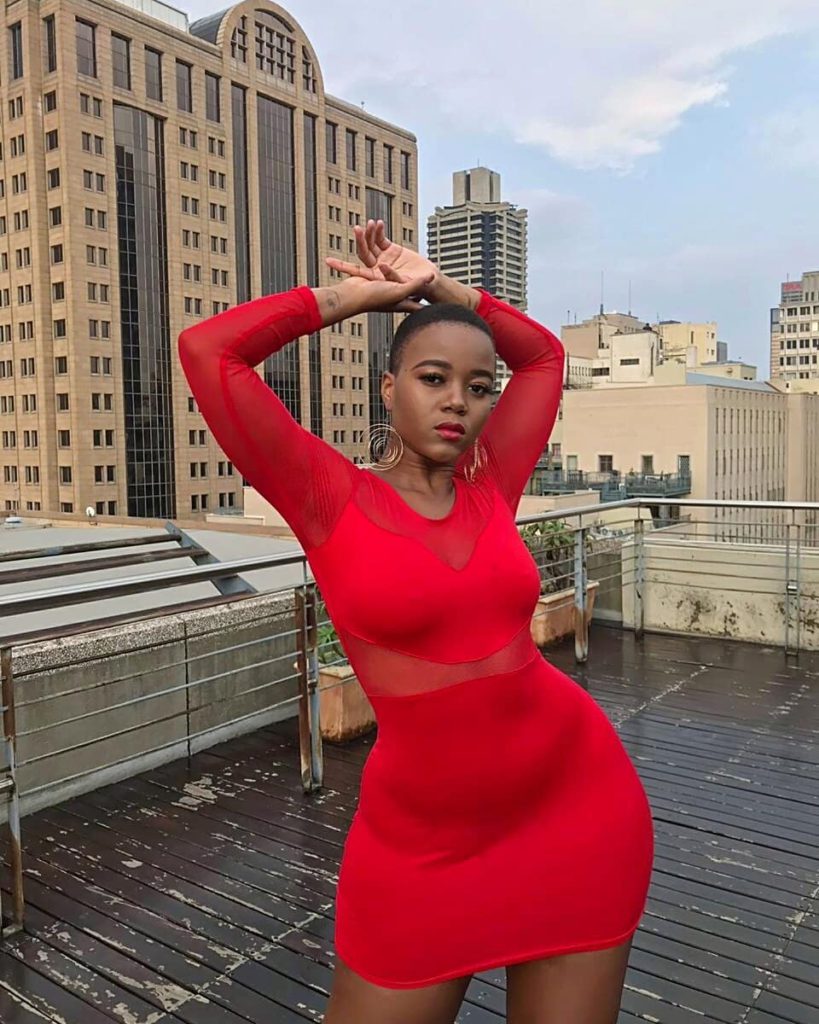 FT: What's the one thing that your most loyal fans don't know about you?
FR: I'd say most of them don't probably know that I'm a huge science enthusiast. Physics to be specific. I'm planning on furthering my studies soon and getting to a point where I'm a quantum physicist
FT: About working out and keeping fit, what would you say is the one thing that can help someone stay consistent?
FR: Get a workout partner, or preferably join a gym class or any form of a group arrangement. This helps a lot because staying consistent is a difficult thing for most people, no matter how passionate. 
Also read: Get To Know Patricia Aika, The Stylish Corporate Lawyer And Influencer
So having people or a person who will constantly remind you of your goal and push you on days when you don't feel like exercising is always best.
FT: When it comes to being an influencer, the landscape is pretty competitive. What makes you stand out?
FR: I'm comfortable in my own skin and I'm big on being natural as well. My overall look and my body as well. Basically being true to myself makes me stand out. Making sure that I  promote self-love and encourage others to stay true to themselves as well.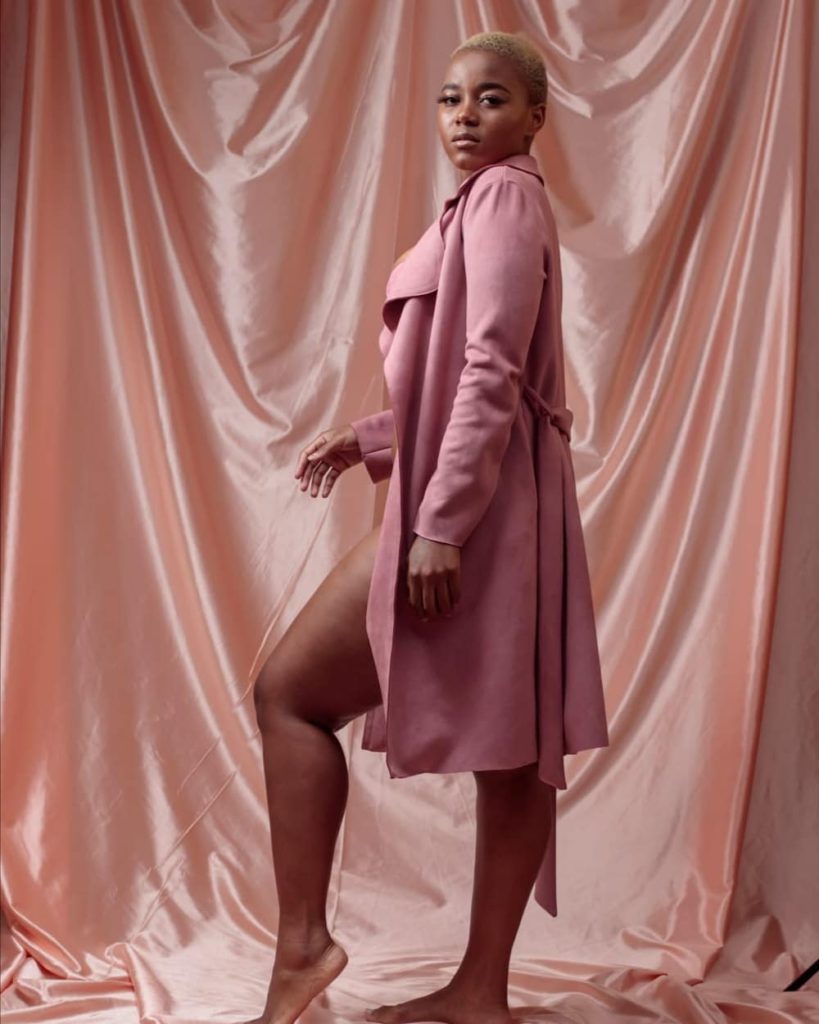 FT: Who are some of the people you'd love to collaborate with in the future and why?
FR: Definitely SavageXFenty, mainly because the Lingerie brand supports the body positivity movement, I mean I'm curvy, and working with such a brand that understands and encourages self-love in that manner would be a plus. 
 I'd also like to work with  Boss Lady Dressed and Zeeshop because I love how they also focus on the curvy women audience and create pieces that just accentuate curvy bodies.
FT: Finally, where do you see your personal brand in the next two years?
FR: I see my brand reaching more audiences globally. Especially more women, in the sense that more women would find some form of inspiration to be the best they've ever been. 
Also read: Fashion Model Debbie Opiata Reveals How She Built Self-Confidence
Also, I see a lot more brand collaborations as I believe more and more people would get to understand my brand better and I'd be more mature in my craft as well. Venturing into the business side of things as well. Probably a clothing or lingerie line.