For our latest Spotlight, we feature YouTuber Makena Mbui. The 21-year-old is the ultimate definition of uniquely different. Her fast-growing YouTube channel – which you should definitely subscribe to – offers a constant dose of beauty tips, amazing retro-style videos and of course a peek into her life.
The gorgeous content creator is currently pursuing a degree in Informatics and Computer Science at Strathmore University. During her free time, she enjoys drawing, painting and listening to lots of music. 
"The things closest to my heart are my family, my friends and my dogs," Makena says. 
We had a virtual interview with her to find out more about her motivations, goals and her experience so far as a content creator. And mindblown we were. She comes across as smart, thought-provoking and well-organized.
Eager to learn a thing or two from her? Read on!
Fashion Today: Why did you venture into content creation?
Makena Mbui: Content creation was a way for me to get through that period when we all had to quarantine ourselves. 
It was supposed to be an outlet for all the things I was feeling and thinking because at the time all that occupied all our minds was the pandemic and the fact that it was changing all our lives, and not in a positive way at all. 
There was a lot of negative emotions at the time, not knowing what to expect and I needed a way to take my mind off of all of it even if it was for a few minutes or hours and for me creating content did exactly that and even today I still use content creation as a way to take my mind off of things that stress me out.
FT: How has been your experience so far?
MM: It has been amazing. I love every single part of it. Content creation has pushed me to become more organized, to be better at planning my time because aside from the usual tasks I have, I have to make time to create my content. The only way I'm able to do all that is if I create to-do lists that make my days run smoothly.
Also read: Mary Erica: 'When It Comes To Your Dreams, Just Shoot Your Shot'
Aside from that, I've definitely stepped out of my comfort zone both in terms of my character and my sense of style. I've been able to explore different styles and that's something I've wanted to do for a very long time. 
FT: How would you describe your beauty regimen?
When I think about my beauty regimen, the only word I can use to describe it is simple. To me, it is very important to take care of your skin without doing too much.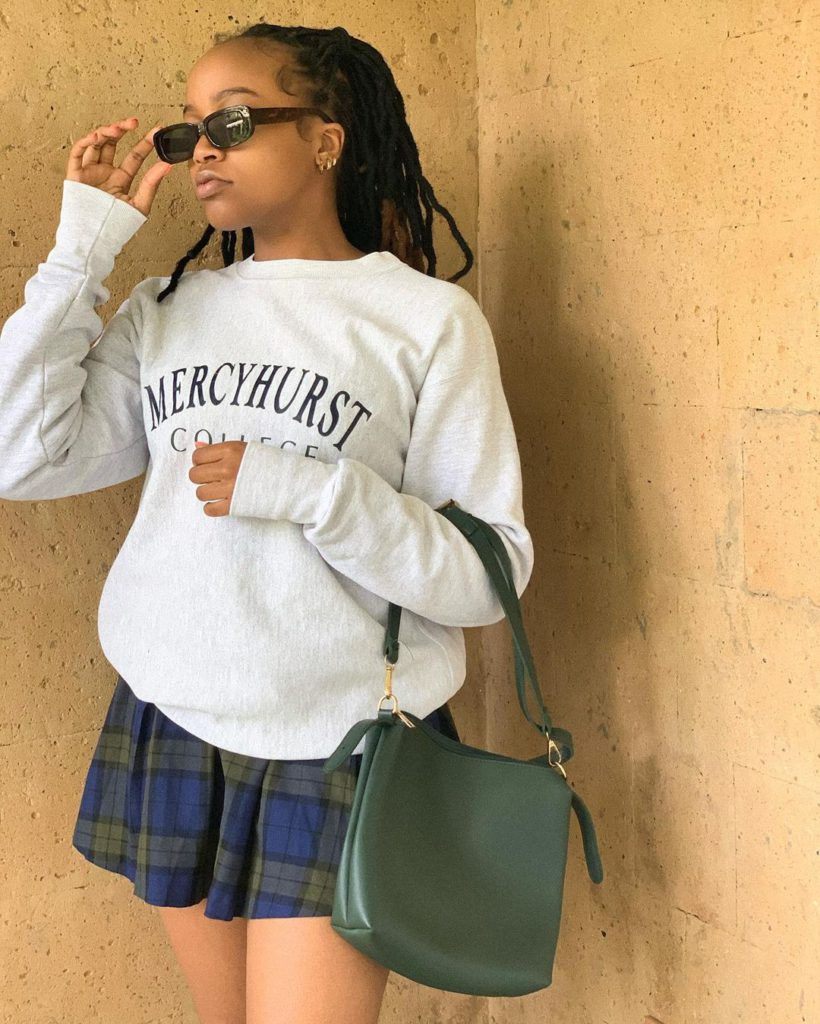 For my skin, I am not chasing perfection, I am chasing health. I've never been bothered by the scars I have. I've read it time and time again that clear skin isn't always healthy skin and that is something I strongly go by. 
So for my beauty regimen, I just stick to having a proper cleanser, a toner, moisturizer and sunscreen, as simple as that.
FT: What's the best part about being a content creator?
The satisfaction that comes with seeing the end result of something you've put so much time and effort into. 
Also read: Irmina Maina: Be You, The World Will Adjust
I usually have ideas in my mind and sometimes I don't think I can pull them off but seeing those ideas come to life is one of the best feelings.
FT: You are a fashionable content creator. How would you describe your sense of style?
I don't think there's a word I could use to describe my sense of style cause it's all over the place. 
I spend a significant amount of time on Pinterest and I draw most of my inspiration from there and most times I mix different "aesthetics" to create outfits I think can look good and this is why I find it really hard to find a word or adjective to describe my particular style.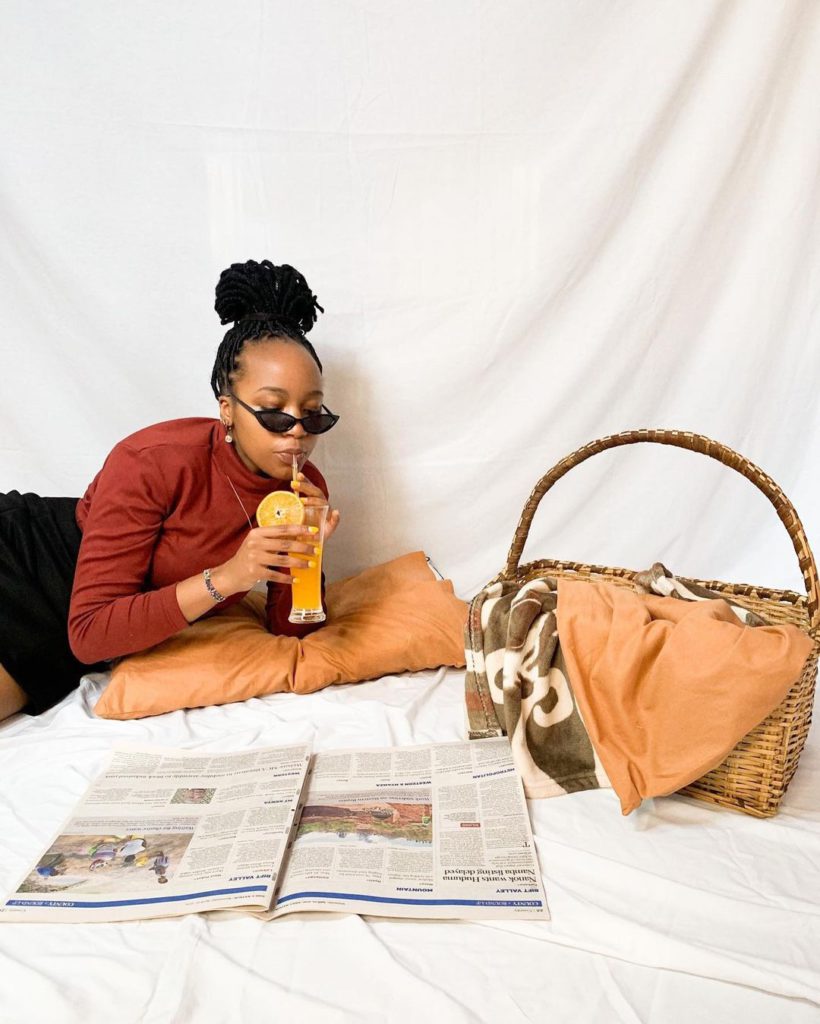 FT: What are the lessons you've learnt so far in your journey as a content creator?
The main lesson I've learnt is to be patient with myself when coming up with content and it's OK if somethings don't work out. 
Sometimes it can get so frustrating, especially when something that seems so clear in your mind doesn't turn out the same when it's time for execution and that's why patience is so important.
Also read: 10 Times Azziad Nasenya Looked Super Stylish
Also, I've learnt how important it is to believe in myself because I could have all the support in the world but if I do not believe in myself it would all be for nothing.
FT: As a content creator, monetization could be part of your end goal. Which are some of the brands you'd love to work with?
MM: I would love to one day work with Prada, Fenty, Chanel, ASOS and Nasty Gal.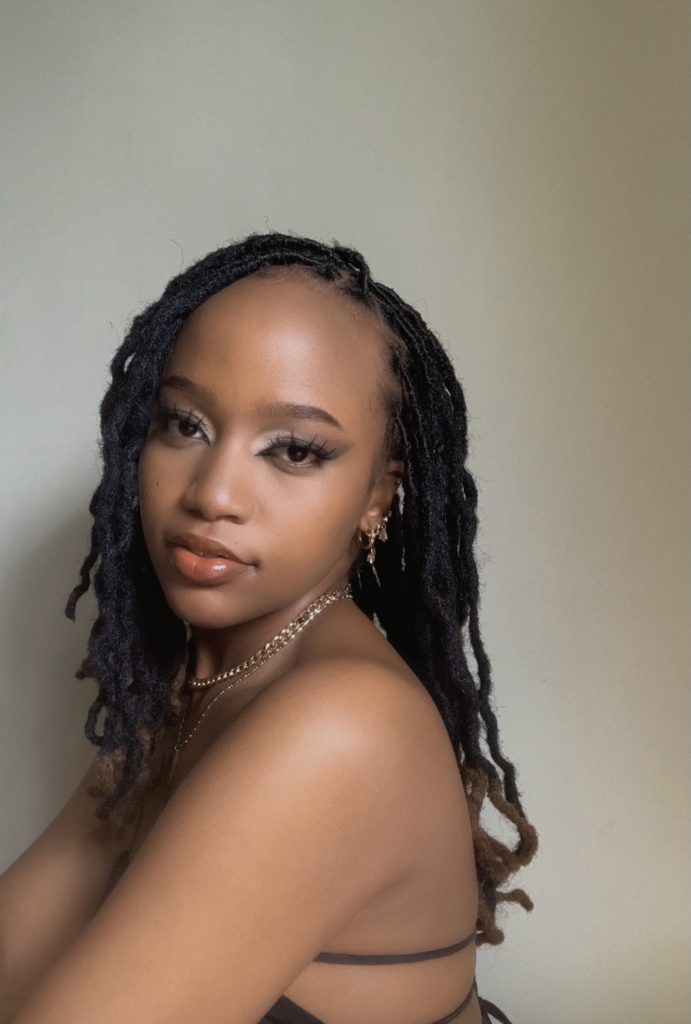 FT: In Kenya, who do you look up to in vlogging and why?
I really enjoy Yasmin Af's vlogs mainly because her vlogs kind of feel like we're on Facetime or a video call and that's what I usually aim for when vlogging. 
I want my audience to feel like we're on Facetime having a normal conversation as I would with my friends because that's what I consider my audience as, my friends. 
The same way I would normally do my regular tasks even when I'm Facetiming my friends is the same effect I try to bring out in my vlogs.
​Good journalism costs a lot of money. Our effort ensures ​that we get to interview inspiring people that touch the lives of many while​ keeping you informed, educated and entertained.
For continued free access to life-changing, high-quality content, we ask you to consider making a modest support to this noble endeavour.
By contributing to ​Fashion Today​, you are helping to sustain a journalism of relevance and ensuring it remains free and available to all.
[paypal-donation]