Silvia Amelia – popularly known as Sileyls – is one of the most sought after fashion influencers in Europe. A browse through her Instagram feed shows her rocking lots of different adorable outfits, ranging from streetwear to night-out attire.
The Nigerian – Belgian influencer has made a name for herself by reviewing outfits in collaboration with brands such as Fashion Nova, Lounge, Pretty Little Thing, 750 Kicks, and many others.
The beauty rarely does media interviews, but we've combined interesting facts (based on her Get To Know Me YouTube video and Instagram stories) about her to go alongside our favorite looks of hers. Sit tight and enjoy!
1. Her body is natural
Sileyls has a banging body that is a goal to many of her followers. However, she constantly has to answer the classic question of whether it is natural or boosted. It is indeed her natural body, and she jokingly tells her fans to ask her mom why their genes are so good. Sileyls also does not work out to get her body type.
2. Where does Sileyls get her fashion inspiration?
Just like many of us, Sileyls gets her inspo from other people. She follows a lot of fashion pages and whenever she sees a look she likes on Instagram, she saves it on her phone as part of a mood board map. Whenever she wants to try out something new, she'll just go to her mood board, put a personalized look together and she's good to go.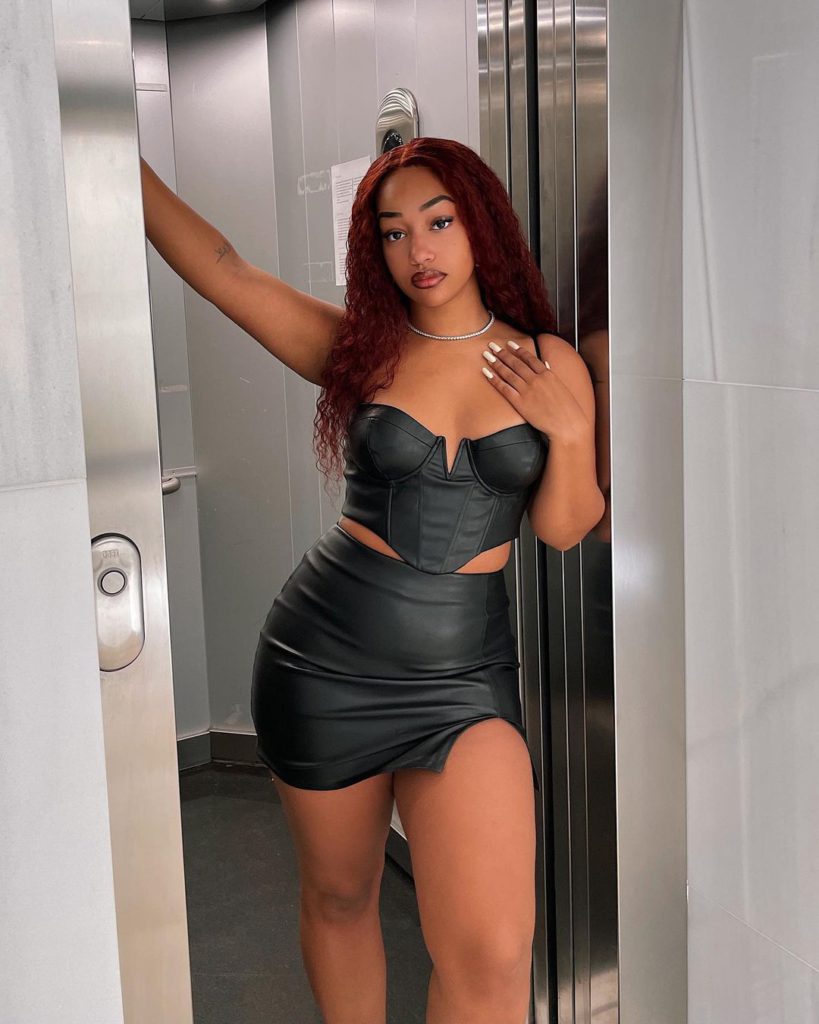 3. Where she comes from…
Sileyls is of mixed heritage. Her mom is from Nigeria, but her dad is Belgian. She is currently based in Antwerp. You can tell that from her location tags on Instagram or the Antwerp-based small businesses she collaborates with, especially beauty and hair product stores.
4. Relationship status
Over the years, she has publicly claimed her boyfriend. They've been together for more than 5 years. Even though she doesn't post about her boyfriend a lot, she is definitely taken. The reason why she rarely posts photos of her man – according to her – is because they rarely take photos.
Sometimes they hang out for even a week together and don't take even a single photo,
5. Siblings
Sileyls has two brothers and a younger sister. They have a great bond and as of 2022, they visit her apartment often and they post a lot of videos together. Whether it is having dinner together or gaming on TV together, it is always a vibe. In fact, Sileyls intends to include her sister in more content in the future.
Also read: 10 Times Azziad Nasenya Looked Super Stylish
6. Her journey with confidence
Sileyls is the most confident she's ever been. You can see that in the pictures, TikTok videos, or fashion haul videos on YouTube. However, she says she still has a long way to go because there are things she is insecure about. For example, her cellulite, which, apparently her boyfriend doesn't mind. She is still human and has her flaws.
7. Dream travel destination
Her yet to visit destination as of 2022 sn Jamaica. Sileyls loves the place because of the friendliness of the locals, the climate, and of course the partying Caribbean vibes. Who wouldn't want that? Sounds fun, right?
8. Her experience with bullying
While in high school, Sileyls was bullied by her schoolmates simply because she is black and curvy. Many labeled her names I can't mention in this post, but she has since overcome it but still cannot forget. It's impressive how she has gone through a lot on her way to becoming such an inspiring, successful young lady.
As promised, here are more of her adorable, gorgeous and you can pick a look you'd love to recreate!