Admittedly, we had a hard time trying to find the best adjective to describe Spicy Efuru. She's progressively evolving and there are a million things to like about her. Efuru is as real as it gets, outspoken and present.
However, for her style, we settled for eclectic. The media personality is on the fast lane to conquering the airwaves.
As she has proven the past few years, Efuru loves her work and always shows up. Her fashion sense is one of the most distinct things about her personality, and we love it.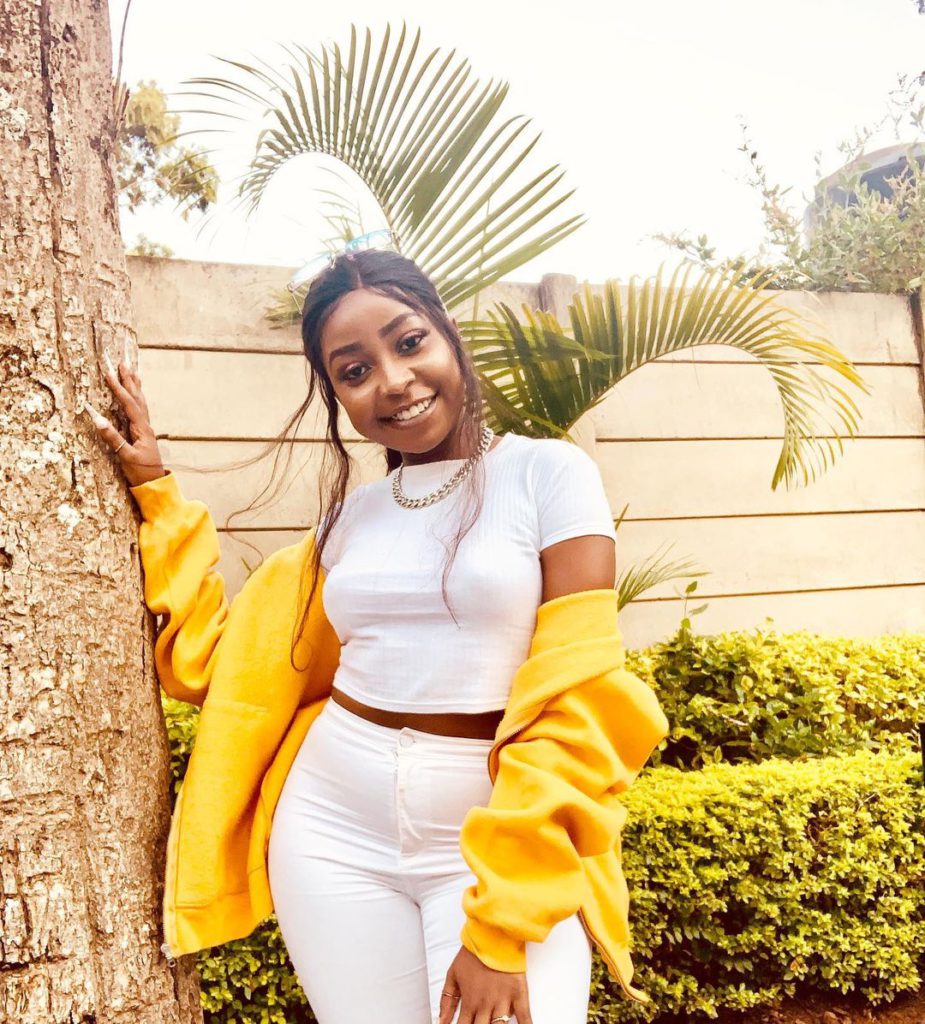 Ever wondered where the inspiration behind her name came from? Well, sit tight; this is going to be an interesting ride. We don't* do spoilers here!
Our conversation took us on a deep dive into her take on personal branding, her inspiration in media as well as her future plans. Enjoy and be inspired.
Fashion Today: Your style has always been the talk of the town. Does it channel your everyday personality or is it for the 'stage', the way Megan Thee Stallion would put it?
Spicy Efuru: First of all, hands down to the Megan reference! I love her!!!
My dressing is more dependent on my mood than it is on the occasion. My day-to-day style is a cocktail of your extra-tomboy down the street and the girlie girl icy look.
Comfort is my first priority when it comes to my dressing so I rarely have "stage" outfits, I like buying clothes I can wear anywhere and everywhere.
FT: Your makeup is always on point. What are your best DIY tips?
SE: With makeup, I strongly believe less is more, as long as I have a good pair of lashes, sister eyebrows and a good lippie or gloss I am good to go.
When it comes to full makeup, I steer away from using a lot of foundation, just identify the blemishes you would like to conceal and do so.
Also read: Mary Erica: 'When It Comes To Your Dreams, Just Shoot Your Shot'
Please note that all this is only attainable if you take good care of your skin, good skin is the perfect foundation. Cerave is my go-to when it comes to skincare products.
Although natural products like honey, avocado and turmeric have proven to be better, they are really time-consuming and messy to me. If you have the time, go the natural way, it's waaaay cheaper and effective.
FT: How would you describe the evolution of your style so far?
SE: It has been a journey for sure, as I said, I am a moody dresser, LOL. When I started TV, I had to take a break from the love of my life, black and white, heels and sneakers to brighter colours, more dresses and sandals.
I like the experience 'cause it pulled me out of my box. Now, I enjoy dressing up, being advised by designers and my personal stylist Nonoo…hahaha.
Also read: 9 Reasons Why Malaika Firth Is The African Queen Of Runway And Style
She really has an influence on my style evolution and helped me accept more vibrant colours for my outfits. In the same breath, she won't let me go out looking like a ball of colours on a clown's wig.
FT: Being on the radio is definitely different from being on TV. If you were to have a stylist for the screens, who would it be and why?
SE: Wow, I have a myriad of stylists in my mind right now, from Brian Babu to my local guy at Toi Market, Benito. But I would like a stylist who is ready to accommodate my wild ideas and still have me looking like Spicy and not every Tom, Dick and Harry.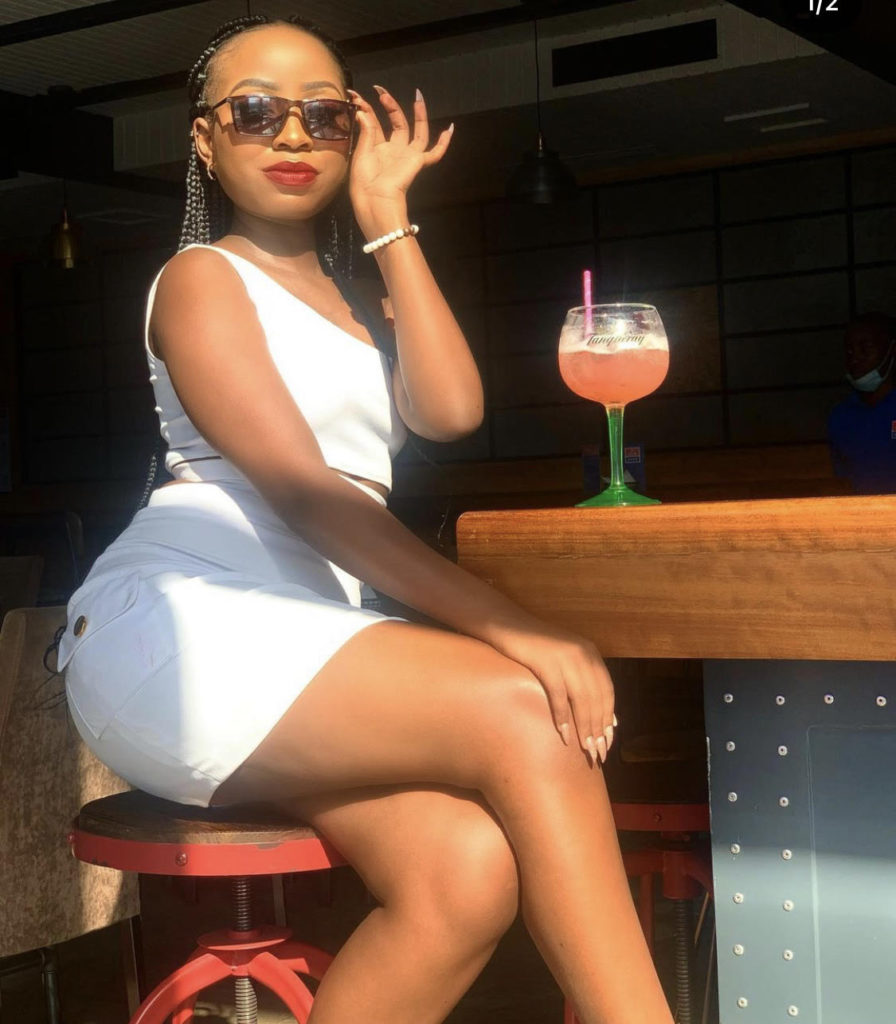 I think a perfect stylist is the one who dresses you according to your personality and not just one who dresses TV personalities.
FT: Your friend doesn't know what to wear for her first wedding anniversary. What would you advise her to choose?
SE: Assuming it's a date with the hubby and not an event, a long silk thin-strapped dress with a crazy slit would be perfect; my friends appreciate a good show off of the leg…hahaha. Add to that high YSL heels, hair tied up in a bun, iced out wrist and neck and a wine red lippie for the pop.
FT: What's your go-to style for an outdoor company event?
SE: A long buttoned down blazer with a belt just below the chest, preferably white with nice black thin-strapped heels and my Cuban link chain to keep it Icy and pricey!
FT: Since you're in the media, you know the essence of personal branding. This should apply to other creatives, from models to actors. What do you feel are the three key things essential in personal branding?
SE: First, networking. Go where people you admire brand-wise, hang out. Here you will get to meet people you want to work with and also see how the brands you admire are committed to their content creation.
You will always get a few tips from these people. If you wanna be a star find your way to the moon, don't look for tips in the grass.
Secondly, consistency. My biggest struggle, LOL! Being consistent as advised by my friends, always puts you in front of people's eyes and your identity grows as you go. Doing something many times will make you a master in it.
Third and lastly, Being authentically yourself. As much as you look up to somebody, your unique factor comes from who you truly are as a person.
Also read: 10 Times Azziad Nasenya Looked Super Stylish
We are all experts at being ourselves. So your brand grows faster when you show people who you are and what you can and honestly cannot do.
As a public, we relate to people who are different and you cannot be different if you're mirroring somebody else. What works for somebody will not necessarily work for me.
FT: Growing up, was your dream always to be in the media?
No, I first wanted to be an Orthopaedic surgeon 'cause my brother used to break all his bones playing rugby. Then, it shifted to an Ophthalmologist when I started wearing specs and got interested in the human eye.
All these medicine dreams were crushed when I started sucking at Chemistry and I decided I am an artsy girl, so I pursued a diploma in Interior Design after high school. Surprisingly, I was admitted at Daystar University to pursue Journalism and boom here I am.
FT: Many people don't know the concept behind your name, Spicy Efuru. How did you come up with it?
SE: I First heard the name Efuru from Jhene Aiko. I'm a big fan, so upon researching the name, I came across a book by Flora Nwapa titled 'Efuru'.
The character Efuru was a generous, patient, good-natured loyal wife (lost two normal undistinguished husbands). She was from a respected family and was loved by the people from her village but also quite rebellious. For some reason, if not all, I identified with her character on a personal level.
Also read: YouTuber Makena Mbui Reveals Why Ventured Into Content Creation
Spicy came from my love of spicy food and my friend Ruth would always call my sense of style spiced up. So I joined the two and created Spicy Efuru, a hardworking, relentless, a bit rebellious and family-oriented lady.
FT: Who would you say is the biggest inspiration in your career so far?
SE: Locally, it has to be Betty Kyallo. She is so lovable and the leaps she has taken in her career is admirable. Betty is the perfect epitome of a successful woman who started in employment, took advantage of the stage she was given and now sustains herself fully.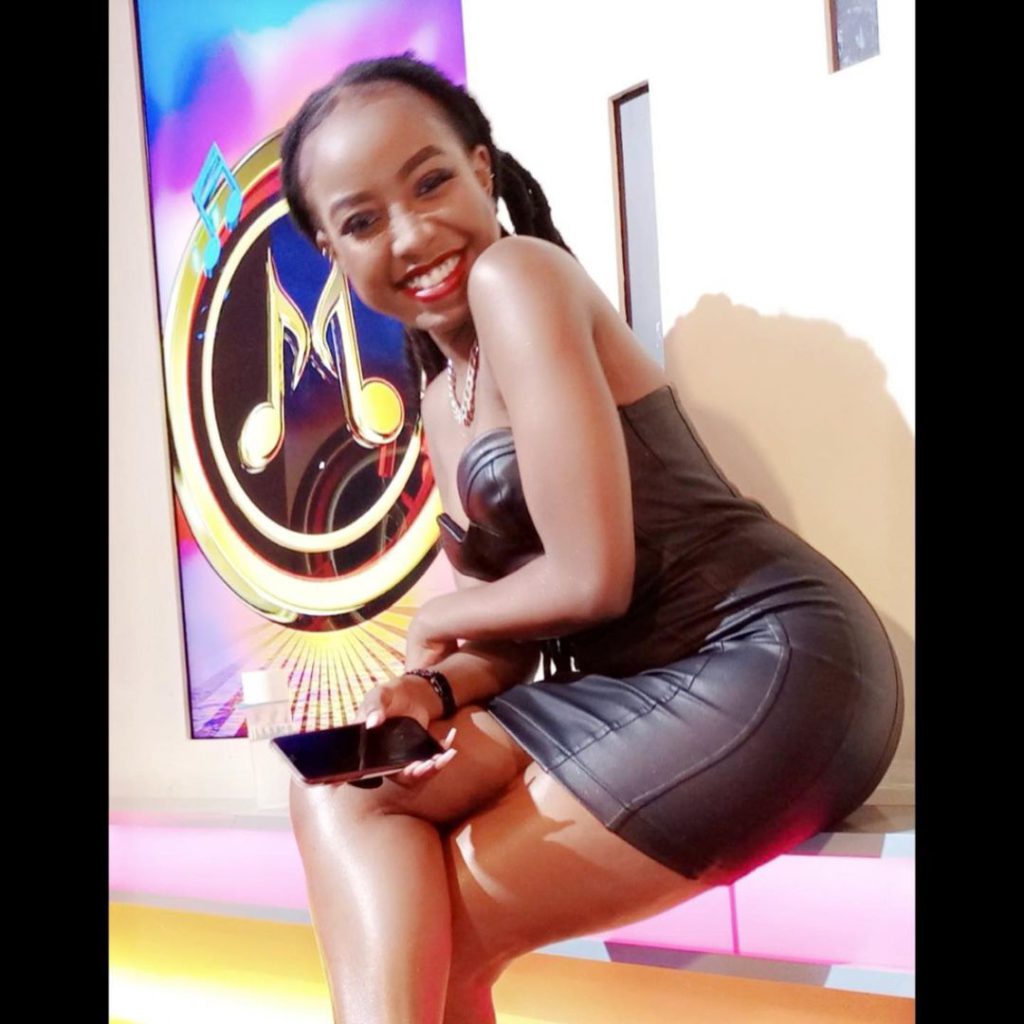 She has done all that while still keeping it authentic and has never lost her bubbly side nor taken herself too seriously. I love that.
Internationally, definitely Saweetie, she has received a lot of backhanded compliments about her art, people never thought she would make it this big.
Some think she only got here because of being a pretty girl – the same in my case. Pretty privilege is a real thing but it cannot take away somebody's hard work.
Also read: Germany-based Tanzanian Model Catherine Scott On Choosing Brand Collabs
Looking at how relentless she is when it comes to actualising her personal ideas, how she rose above the hate and is now one of the most loved artists and content creators in the world really amazes me. She definitely inspires me to block all the noise and just work on my dreams.
FT: Finally, what's next for Spicy Efuru in the immediate future?
SE: Spicy is currently focused on sharpening her skills on Radio and TV. When it comes to creative ideas and getting the job done fast and effectively, I am definitely the go-to person. I am working on not losing that and improving on it every day. The goal is to be needed when it comes to my job.
In the works are a few digital projects that I can't wait for you guys to see. But above all, I am working on strengthening my brand and opening doors for other people who would want to do the same and don't know where to start. I would love to help.
​Good journalism costs a lot of money. Our effort ensures ​that we get to interview inspiring people that touch the lives of many while​ keeping you informed, educated and entertained.
For continued free access to life-changing, high-quality content, we ask you to consider making a modest support to this noble endeavour.
By contributing to ​Fashion Today​, you are helping to sustain a journalism of relevance and ensuring it remains free and available to all.
[paypal-donation]