Ladies and gentlemen meet Malaika Firth, the Kenyan-born top model who has been wowing the Internet with her astonishing beauty.
Many of you may not know her but you're about to start paying attention because she is putting Kenya on the global map.
Born and bred in the coastal region till the age of 7 until she relocated with her family to London, Malaika would never have thought in her wildest dream that she would become a supermodel until she was encouraged by her mother to try it out. And so her journey to stardom began at 17 when she was signed after only one casting by Premier Modeling Management, a UK based modeling agency.
The highlight of her promising career was when she was picked as the face of Prada, making her the second black girl after Naomi Campbell to become the face of the world-acclaimed brand. She has since graced runways for famous designers like Burberry, Jean-PaulGautier, Dolce and Gabbana, Valentino, Kenzo, Victoria Secrets, Marc Jobs…the sky is the limit for Malaika.
Malaika has in the past talked about being bi-racial and takes pride in being both white and black. On being compared to supermodel Naomi Campbell, Malaika said that she was amazed and honored but also wanted to build her own name and image. Growing up as a shy kid in the East London, Malaika spoke about how modeling has helped her become more confident around people. We wish her nothing but success in her modeling career.
Here are her 10 most iconic moments on the runway:
1. Malaika Firth for Anthony Voccarello Spring/Summer 2015 collection – Paris Fashion Week.

2. Malaika Firth for Louis Vuitton Spring/Summer 2015

3. Malaika Firth for Versace Spring/Summer 2015 collection- Milan Fashion Week.
4. Malaika Firth for Chanel Spring/Summer 2015 collection – Paris Fashion Week.

5. For Dolce & Gabbana at Milan Fashion Week, Fall 2014
Dolce and Gabbana is just among the big names that are on Malaika's modeling CV.  This beauty is truly representing the Kenyan talent on the runway and here, she rocked this Purple and pansies "Enchanted Sicily Collection" by Dolce & Gabbana Fall 2014/Winter 2015 Milan Fashion Week, Italy.
6. Malaika Firth for Valentino, Spring 2014

8. Her off duty looks are fun, fresh and trendy
When Malaika is not busy being a supermodel she still pulls off her A game with this off-duty looks, talk about being a model and having a sense of style.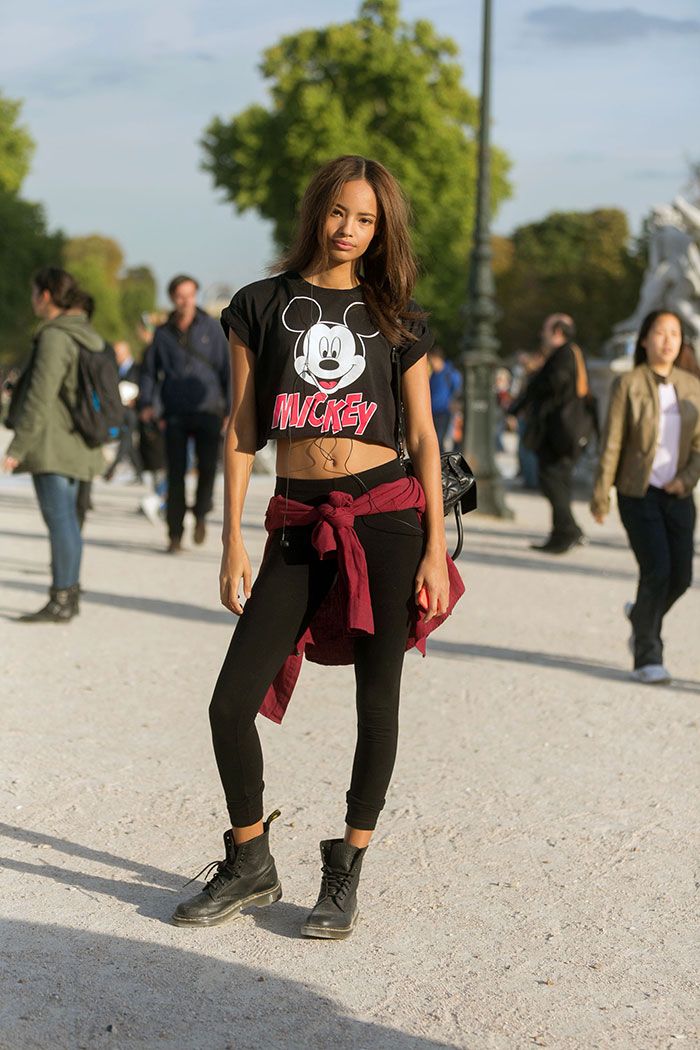 8. Victoria's Secret Campaign
Malaika Firth has been featured in several campaigns – think of IVY PARK and Marc Jobs – her major one being the Prada one that led to a lot of people comparing her to Naomi Campell, as she was the first black model to be featured after nearly two decades. Here Malaika does a pajama campaign.
9. Missioni, Spring 2016 – a continental expedition through color and pattern
​Good journalism costs a lot of money. Our effort ensures that we get to interview inspiring people that touch the lives of many while keeping you informed, educated, and entertained.
For continued free access to life-changing, high-quality content, we ask you to consider making a modest support to this noble endeavour.
By contributing to Fashion Today, you a​​re helping to sustain a journalism of relevance and ensuring it remains free and available to all.
[paypal-donation]