Fast-rising star Lihle Ndelu is a talent to watch. She has taken over TikTok by storm, often showcasing her perfectly choreographed dance moves. Watching her videos, you can instantly tell she's already a pro-dancer who will ultimately collaborate with the biggest stars on the continent and globally.
We had a virtual interview with the content creator to find out what she's been up to and what her fans should expect. Ndelu, who is based in Cape Town discussed how she got onto the platform, her experiences so far, and her aspirations. Have a read and be inspired.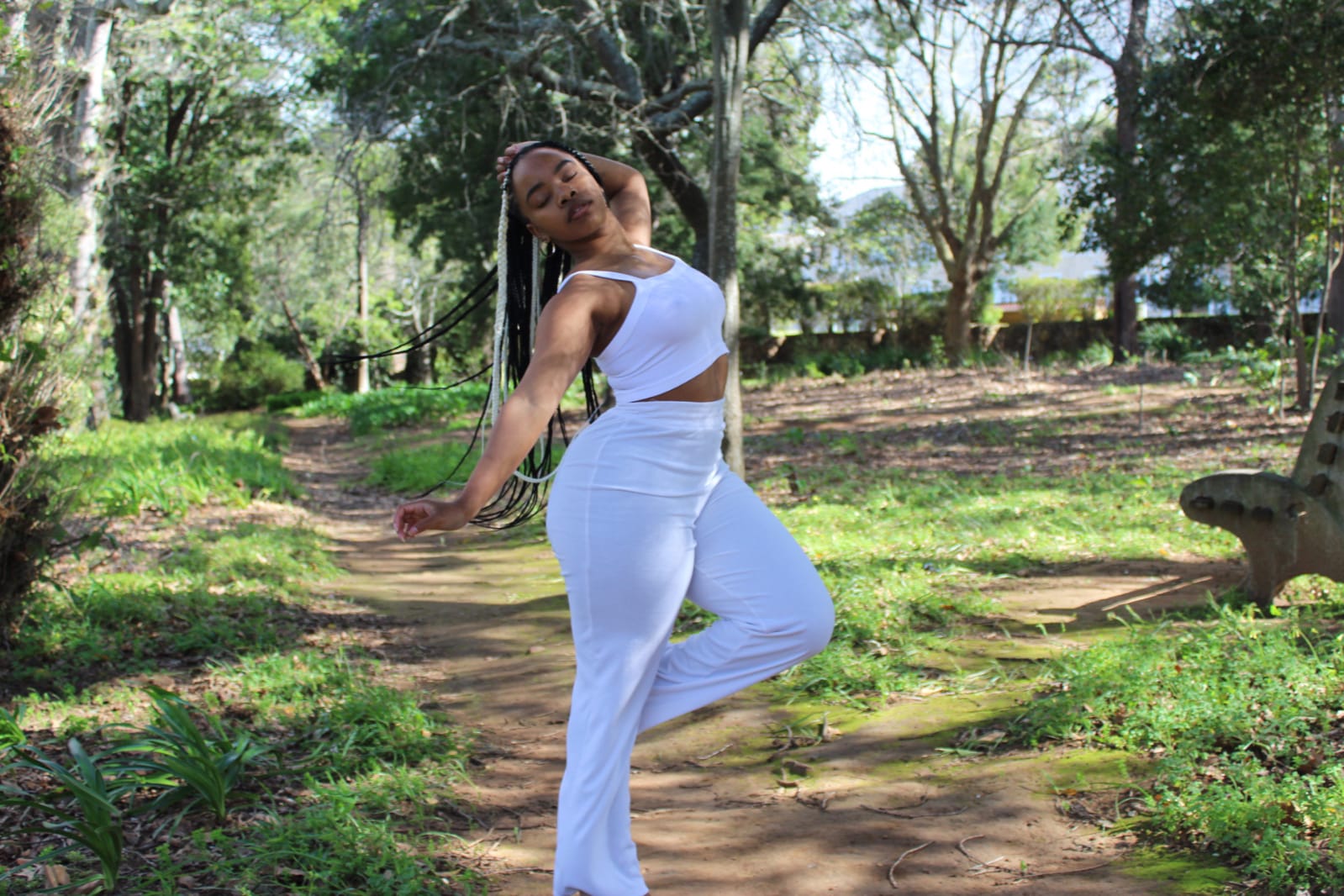 Fashion Today: You grew to over 10,000 followers on TikTok by doing clean, dance-focused content. How do you feel about that?
Lihle Ndelu: I am very proud of myself for this, although there were times when I felt like my account was not growing, the hate comments got to me and I almost gave up at some point but because I have more than 10,000 people believing in me, I chose to carry on. 
FT: You joined the platform just recently. What took you so long?
LN: I did not know how TikTok worked, but I knew I wanted to be a part of the TikTok community. I was still finding myself, to tell the truth, I was actually scared of putting myself out there not knowing what kind of feedback I would receive.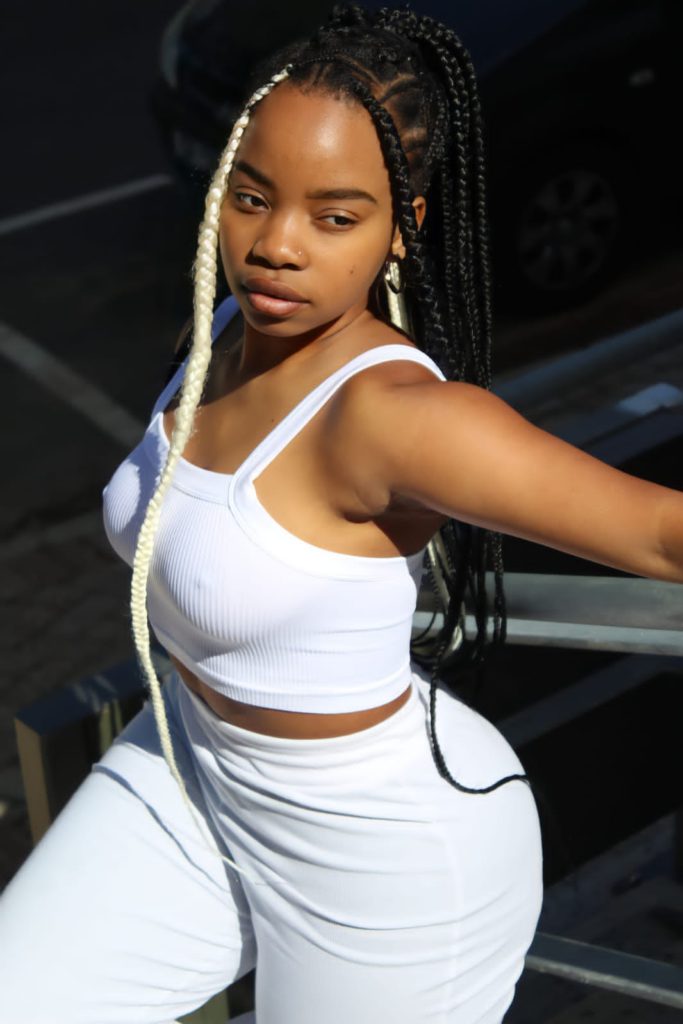 FT: What's your biggest goal in content creation?
LN: To build me as a brand, and to be an example to people especially young children that it doesn't matter where you come from, you can do anything you put your mind to. 
Also read: Meet Carrie Wahu: The Gorgeous Sprite Influencer
FT: How do you balance school time with content creation?
LN: I have created myself a set routine based on the school timetable that I follow, which helps me with my time management. Outside of that, I do TikTok and engage with my followers whenever I can. 
FT: How would you describe your content creation journey so far?
LN: It's been challenging, creative, rocky at worst, but still fun.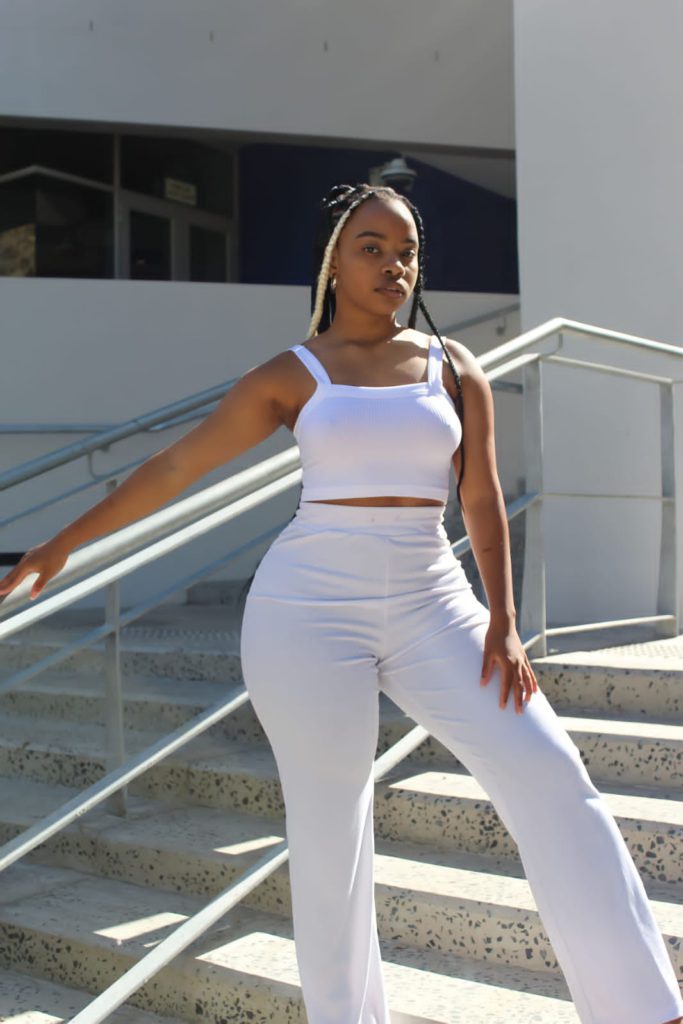 FT: Who is your dream collaborator on TikTok?
LN: Sphokuhle N had to be one of the people I would love to collaborate with on TikTok. I just love her energy. 
FT: You're doing an art degree with a focus on theater and performance. Is this something you've always wanted to pursue while younger?
LN: I was always passionate about dance, however, it had never crossed my mind to pursue a degree within the stream until I was 15. Before that, I had always wanted to become a pilot. 
Also read: 10 Times Boity Killed It With Her Style
FT: Who would you say is your biggest fan and supporter?
LN: My current boyfriend is my biggest fan and supporter, he constantly reminds me to create content, and also motivates me when I am feeling down as a result of hate comments. 
FT: How would you describe your fashion style?
LN: I do not necessarily have a fashion style that I like or love, what I wear usually just depends on my mood, but in most cases, I'm either wearing baggy clothes or gym wear however, I do love wearing cropped tops, short dresses and mini skirts.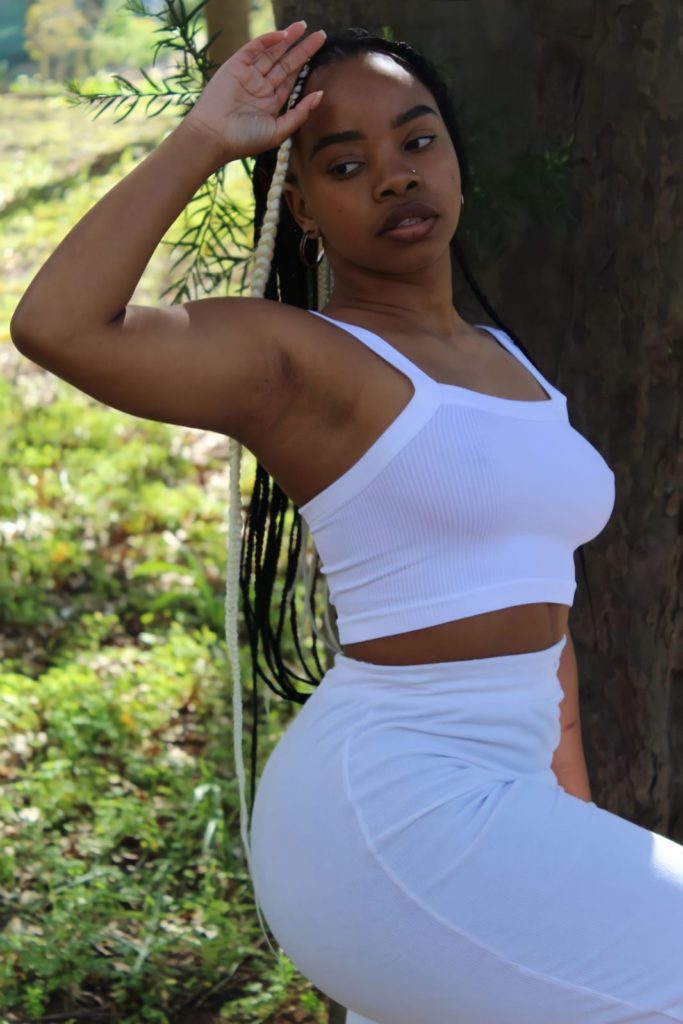 FT: Finally, what should your newly gained fans expect from you in the next 1 year?
LN: They should expect more content, and maybe a YouTube channel.