Many know her for her incredible beauty, popping melanin, and amazing dance moves. Fast-rising influencer Fancy Makadia is becoming a force to reckon with in the media industry, as she is redefining how business is done. She has found a way to make money, be paid for her worth, and while at it, inspire many young people who look up to her.
A fashion icon in her own right, the France-based influencer has kept her fan base growing back in Kenya. She is stylish, daring, and experimental. Unlike her other family members, Makadia is soft-spoken, but don't mistake that for shyness. Her mom Akothee has taught her to live her life to the fullest and have a purpose in life.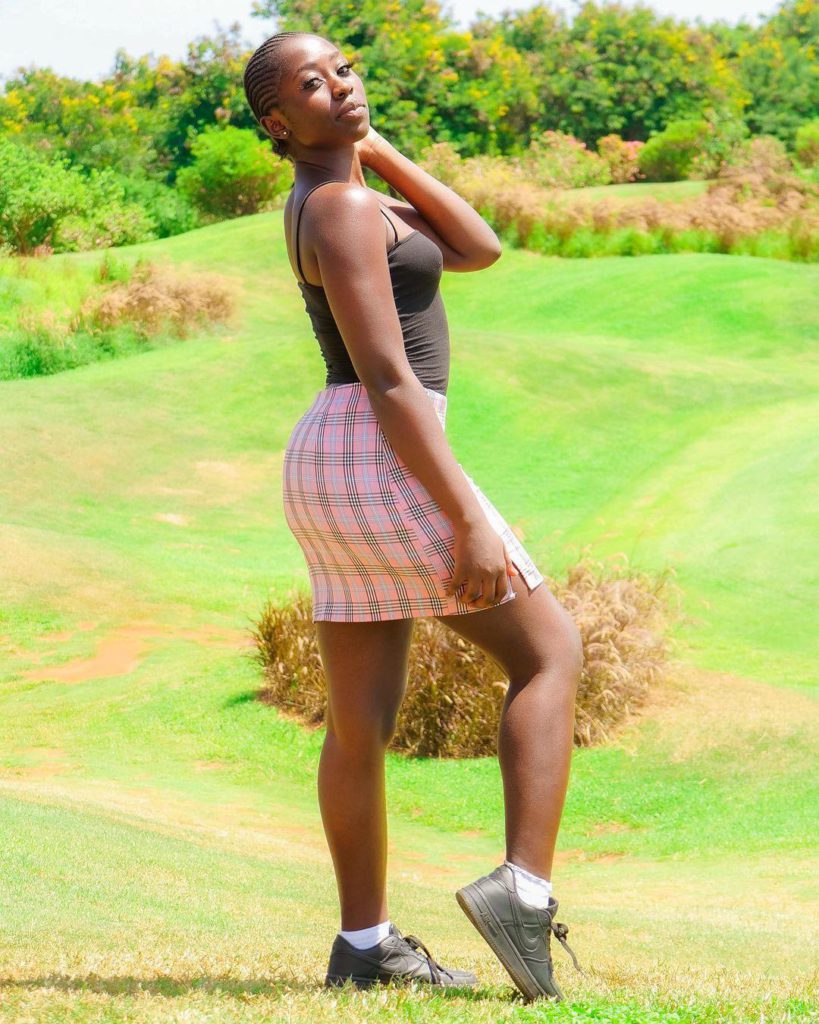 In our inspiring conversation with her, we were surprised to find out little-known stuff about her. Just like us, she is human and there are some things she has had to overcome and despite a celebrity's daughter, nothing comes on a silver platter. Enjoy and share!
Fashion Today: Why did you decide to be an influencer?
Fancy Makadia: You know, I was known as the dancer. All I would just do is dance. So there's this one time I posted on my Facebook page, asking my followers which products they've never gotten a chance to buy. 
Also read: Meet The Sexy Ugandan Model Who Is Taking Over Africa
I noticed that people came to buy and sell in my comments section. People were actually making successful purchases. This made me realize that I can try and create a brand, market people's items and help them reach a wider audience.
That's how I decided to be an influencer. 
FT: How would you describe your experience…what are some of the interesting experiences that you've had so far as an influencer?
FM: Before, brands were reluctant to approach me. I was also scared because I was like, I'm so far from Kenya and most of my followers are based there. However, I learnt that it was about skills; not location. It is more about what you bring to the table.
When I signed my first contract, I really learnt a lot. Before this, I never knew anything about social media insights and analytics. I got to know what kind of content people want.
It made it easier for me to plan myself. I would say it's a journey that's been really amazing.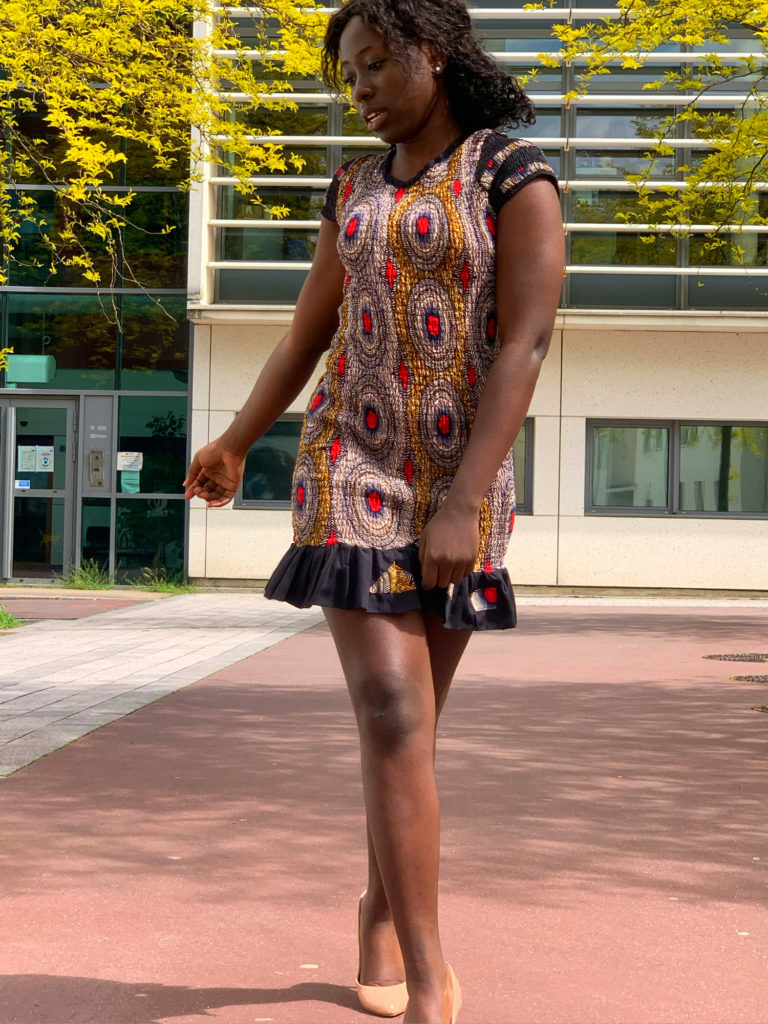 FT: You've spoken about contracts. Tell us, how do you go about contracts, because many influencers out there get approached, casually decide on the price and go straight into working. I've seen many complaints online from influencers claiming that they weren't paid. Can you touch on the importance of contracts and what are the most vital details that should be included?
FM: For the first endorsement that I signed, we had to sign a contract. It basically included the period of time that I was going to work with them and how much they were going to pay me. On my side, I had what content I was going to bring.
Also read: 10 Times Azziad Nasenya Looked Super Stylish
This is important so that you and your boss – the client – don't have scuffles. When you are busy for example, you have to check your schedule with the contract. For instance, if you have a contract for six months, you have to know what you will be doing within that time.
The contract literally spells out the payment terms so that you don't have to worry about getting your money when the time comes to be paid. The first thing that you have to ask for as an influencer is a contract.
FT: Have you ever had an experience where clients take too long to pay you, you have to follow up severally?
FM: For me, I chose a different path. I did not want to work with clients and then they pay after. I work with upfront payment. I start the work from the day you've paid me. This is because I'm in a different country. You can't trust everyone. Someone might decide not to pay you, block you and you might not find a way to reach them. So they always pay me first then I deliver their content agreement.
FT: You definitely wish to work with bigger brands in the future. Which are some of the names you wish to collaborate with and why? 
FM: I would love to work with brands here in France and some back at home. For now, I'm doing just fashion, but I also want to collaborate with gadget brands like Tecno Mobile. Then there's also Home 254 apparel.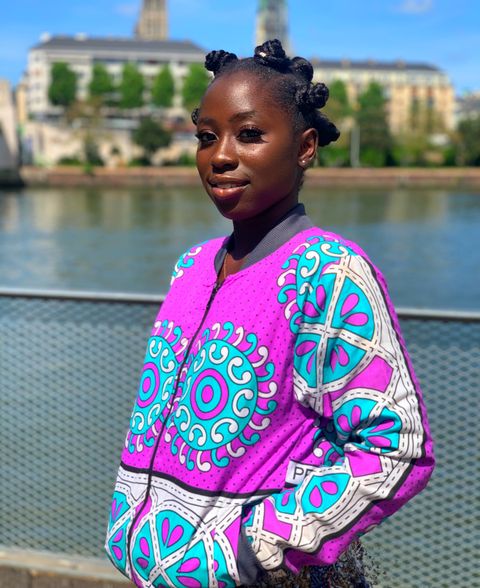 FT: Since there are many brands that approach you for collaborations, what do you consider before you choose to work with one?
FM: Firstly, I always look at the product. They have to send me something that I'm very, very comfortable with. As a content creator, you also have to think of ways to produce content with the products that they are going to give you. 
Also read: Mary Erica: 'When It Comes To Your Dreams, Just Shoot Your Shot'
So if they give you an item you're not comfortable with, you will be blank. 
FT: Now, let's take a detour and talk about your dancing. I've been seeing your amazing choreography videos. The moves are on point. People really love what you do; the comments section is always lit. Were you always a dancer growing up, or is it just something that you started recently?
FM: I think me and dance are like married, you know, haha. I started dancing when I was a little girl. I can't remember the age I was but I've been dancing my whole life. 
FT: So how do you find TikTok when it comes to content creation compared to the other platforms?
FM: TikTok…that's an app that's hard to predict. Because…one time you are up, the next you're down. When I post something on Facebook, it goes viral in a second but TikTok, really takes time. It has its own people.
But I'll keep trying because it's better to give it a shot than to fail.
FT: How do you find verification of pages different in Europe compared to Kenya?
FM: I think Facebook is the easiest platform to get verified on. But one thing you have to know is that consistency is key. So when my social media marketing team was very consistent with the posting, I gained more followers, and one day I woke up to find that I was verified.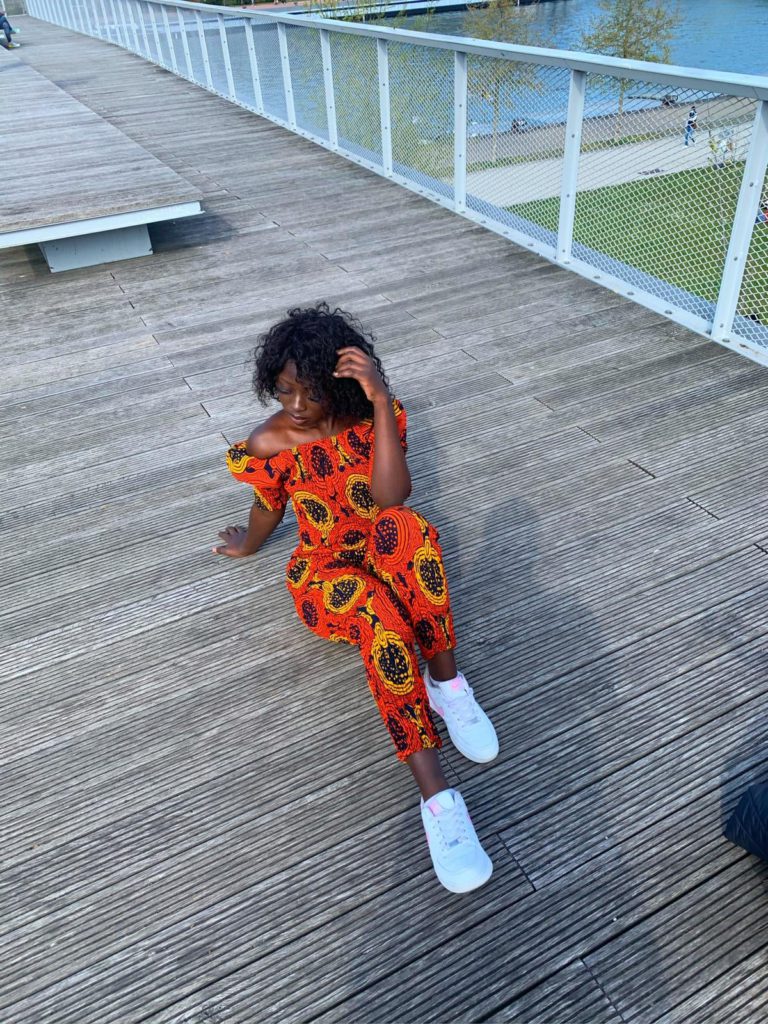 FT: You've said that you have a team that is behind your online presence. How did you come about selecting people with whom you can trust your brand? That's definitely a big risk to take…
FM: Trust me, social media is something that you really need to take care of…because, you never know. Someone might post something and the next thing you're trending for the wrong reasons. 
Also read: 10 Times Boity Killed It With Her Style
There are people who have seen me grow, who have been there for me and they were like, why not create a Facebook account? I said let's do this. Since they really advised me, I agreed that we do this together.
FT: Do you personally respond to comments or it's just the team?
FM: Yeah yeah, I respond to comments.
FT: You are currently studying Hospitality and Management. The travel and hospitality industry has been affected by the pandemic. The industry is very volatile…so are you still interested in pursuing a career in that field?
FM: I'm still very interested. No matter what happens, I must keep on pushing.
FT: On the issue of bad energy and cyberbullying, how have you managed to deal with this because most of your family members are in the public domain?
FM: Back in 2018, I posted a picture of my dad and me on Instagram. He is white. So, people came on trolling, saying things like 'he's your sponsor', and it made me feel bad. I started crying. My mum has been of big support in my life. 
She's like, seriously? Are you crying because of someone somewhere using their own data bundles to talk badly of you? She says that we all have 24 hours in a day to do things. She adds that whatever I came to do in this life, God gave me a purpose. Hence, I stopped minding what people say.
Some comments are very nasty, but we just need to stop listening to negative comments.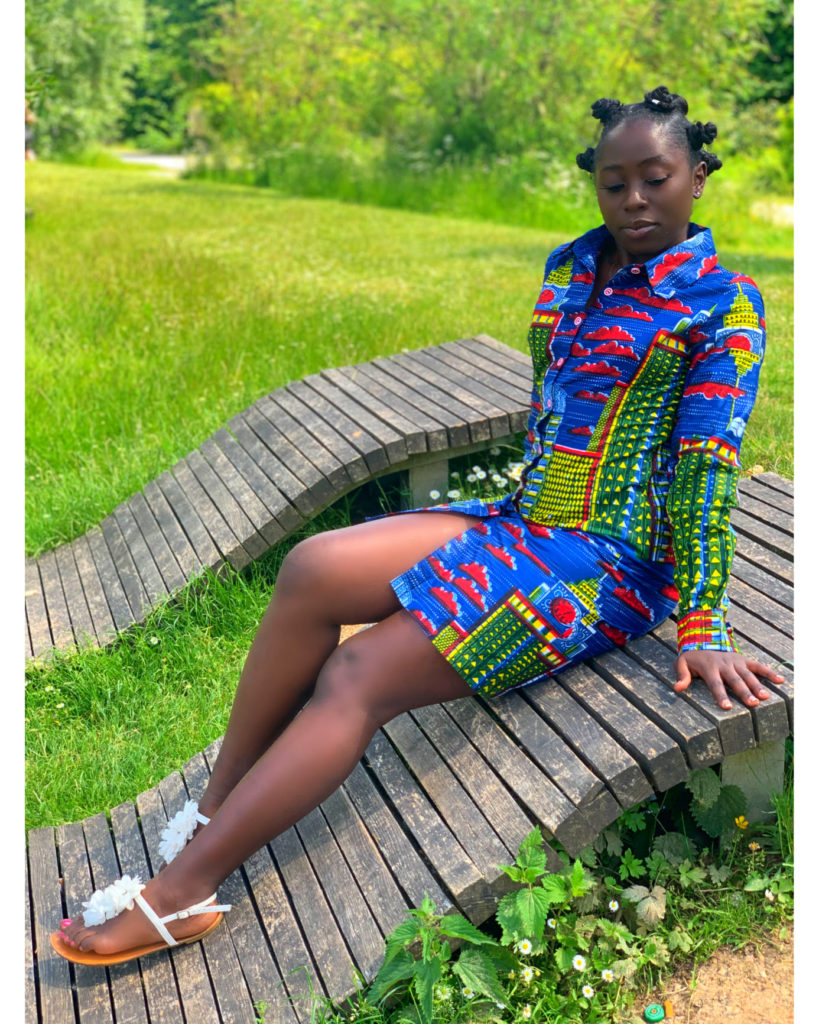 FT: About your fashion sense, I noticed that you really love African print. Is it someone else's influence on you or how do you go about choosing your style?
FM: In the beginning, I wasn't really digging African print. But, when the Tunga Tunga endorsement came in, and they wanted me to collaborate with them, I was like let's try something new.
When they first sent me my first bunch of clothes I fell in love with African print. I was like from now on, go African or go home.
FT: When it comes to taking pictures, there's a huge difference between what's on Instagram and in real life. How do you prevent yourself from being carried away into being someone that you're not?
FM: When I'm taking my Instagram pictures, I just try to be normal. Because once someone out there sees me looking different from what's on Instagram, it will be an embarrassment. I literally try to be free-spirited, create a mood, laugh and it makes me feel I'm being real.
FT: Mental health also comes into play. There are expectations from fans, you being a public figure. How do you deal with situations that may undermine your mental health?
FM: So every morning, my mum sends me some very motivational quotes on how to deal with mental health. So I feel like nothing on social media will ever bring me down. There's a time I went online and some people were like, we can see your pants, which wasn't true.
Also read: Get To Know Patricia Aika, The Stylish Corporate Lawyer And Influencer
I asked myself, should I feel bad about this? I decided not to. If you are a creator with a big nose, there's nothing you can change about it. So it's all about self-acceptance.
FT: Where do you see yourself in the next two to three years in terms of being an influencer?
FM: I look forward to having more brands working with me, especially in France. I am already doing that back home, even though I'm currently working with three. I want to take a big step and go big globally.
FT: You truly avoid controversy and drama. Is that intentional or do you just like playing it low?
FM: I think it is both. I don't like problems or drama. Once you don't have drama in your life, you're good to go.
FT: Young people who may be looking up to you may not see the other side of things. Maybe they think everything is easy for you. What do you have to tell them?
FM: Nothing comes on a silver platter. People think that since I'm in France, all I do is wait for mum's money. No, I work hard for my own money. You cannot just sit and expect things to come to you. God helps those who help themselves. You have to try. I previously got many comments, people telling me that I can't do it, that I'm so shy.
Also read: Joan Kubai Reveals Where She Shops, Her Love For Nollywood And Soft Side
I was like, I will prove you guys wrong. Just trying to do something can help you in life. This was a trial and error situation, and it got me somewhere I didn't think I would be. 
There you have it! Fancy has big dreams to achieve and we wish her the very best in her journey. Keep it Fashion Today VIP magazine for more inspiring conversations!