Fast-rising natural hair influencer Carrie Wahu has grown to be a notable content creator within the Kenyan online community. Her ever expanding fanbase loves her unique hair and overall approach to style. Brands have endorsed her craft and she's part of a global movement.
The natural hair movement is huge and well represented. From the likes of actress Yara Shahidi to Oscar award winner Lupita Nyong'o, more and more public figures are showing the younger generation that natural hair is indeed presentable.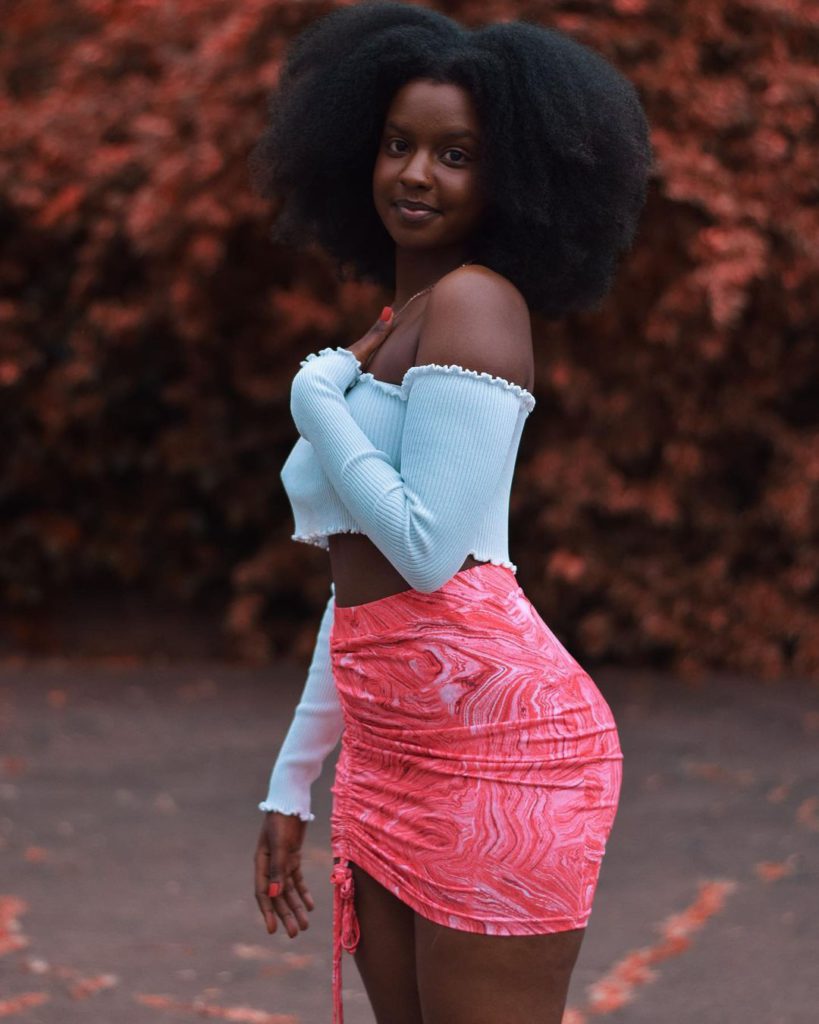 Professionals on LinkedIn are also embracing this change and are posting themselves rocking natural hair, sparking encouragement and admiration from their peers. We spoke to Carrie about her journey as a natural hair enthusiast and content creator, and she had lots to say about her inspiring path.
Fashion Today: What really inspired you to switch to natural hair?
Carrie Wahu: Growing up, I feel like it was the norm for girls to have straight hair. Even in school Afro hair styles weren't allowed. The notion that this wasn't professional hair was instilled in us at an early age.
Also read: Exclusive: Cindy Kipsang Reveals How She Became One Of Africa's Most Loved TikTokers
I grew up with this mentality and didn't get to know what natural hair is. All I knew was growth that comes with chemicalized hair. When I turned 14, I saw many people with their natural hair; they were bold and proud.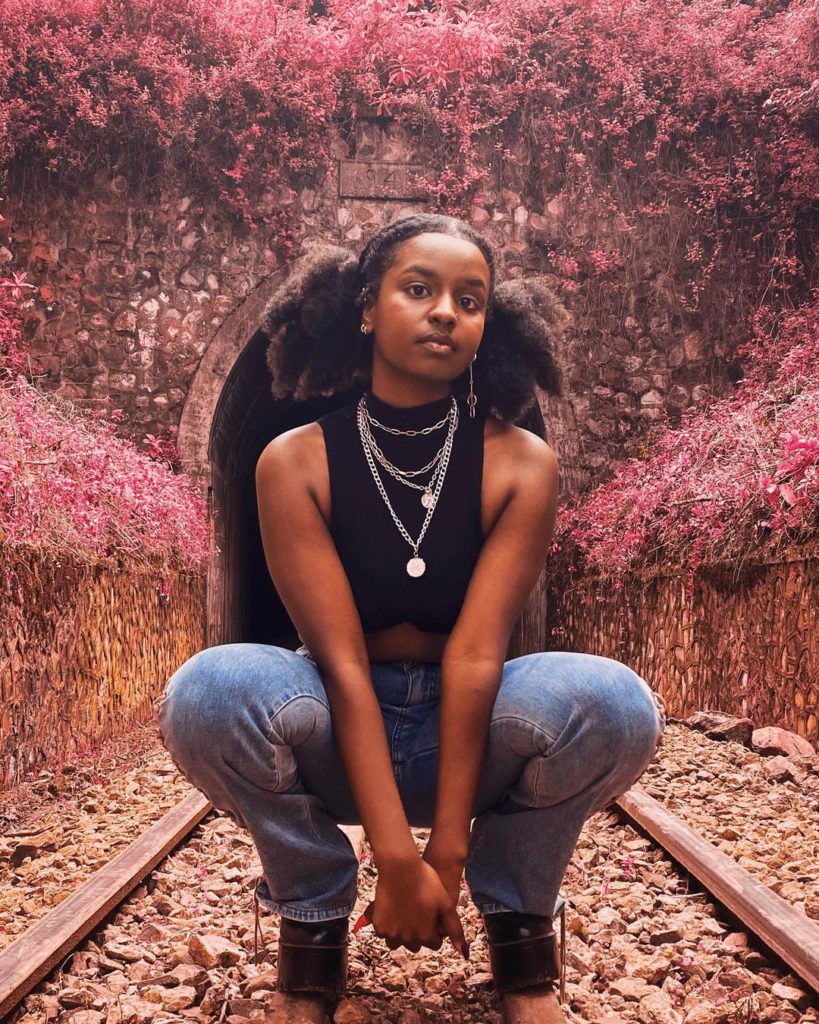 I started educating myself. I knew that I wanted to be a part of this. I got to know about activist Angela Davis and other women in history who would have their natural hair out as a sign of protest against American beauty standards. 
The texture, colour or size didn't matter. I unlearnt everything that I know; that hair had to be straight or tied back. That's what inspired me the most – black women in history.
FT: Just like any other content creator when starting out, you must have had challenges. The audience only sees the finished product and not necessarily the process. Could you shed some light on this side of your journey?
CW: My biggest challenges came from within. I had social media anxiety. Before I started creating content, I didn't have any account for like 5-6 years. I was just in the dark. I didn't even join to become a content creator.
I just signed up because I was always missing out on the memes; people would be laughing and I didn't know what was going on. My friends would be like, 'just download Twitter, just download Twitter.'
I started getting these amazing responses that wowed me. I was like, 'people really love my content?'
There's still that barrier of anxiety but the situation has gotten a lot better in the past few years.
Another thing is creating content costs money. However, I've learnt to budget for stuff; whether I need to buy this camera or that outfit. 
Also read: Get To Know Fancy Makadia: Her Source Of Money, Fashion Inspiration; Big Dreams
FT: How do you approach content creation partnerships or deals? 
CW: For my very first partnership. I just shot my shot. It was with this hair care company called Uhai Hair. I actually love their products. I just introduced myself, told them what I do and they believed in me which was great.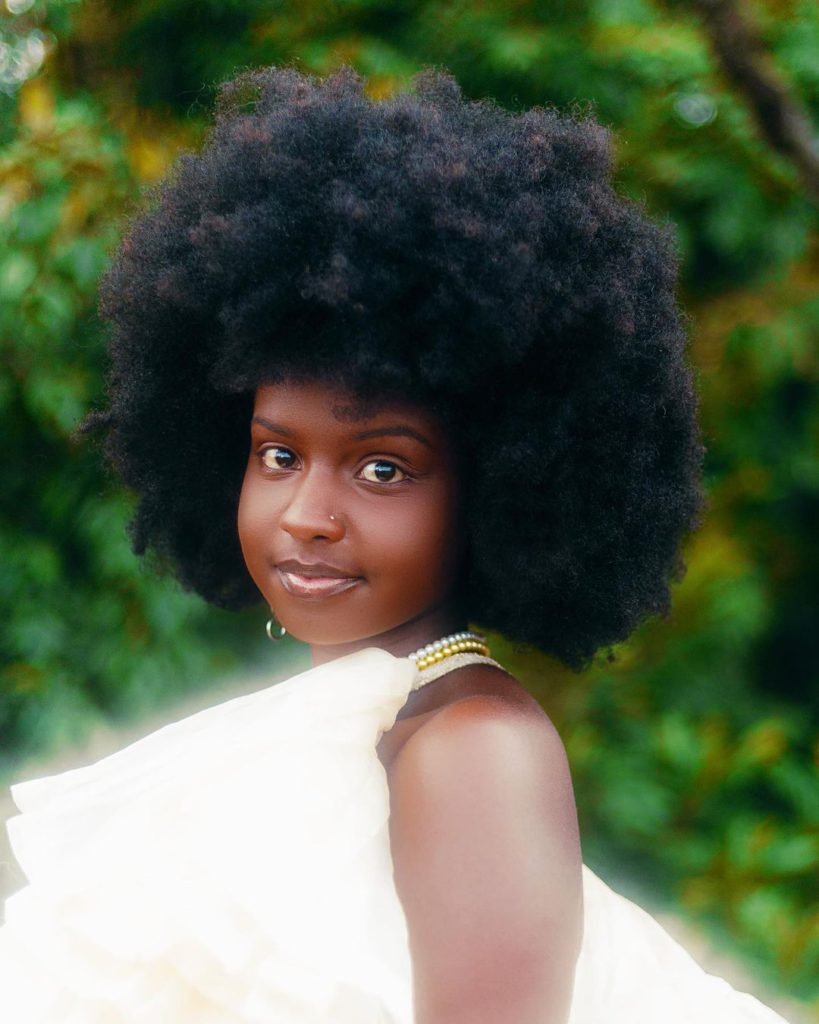 Mind you, I didn't have a portfolio; I just had natural hair. There's always fear of rejection but I didn't let that stop me. My mentality when it comes to this is just try. If you fail, you'll know that at least you tried. 
Sometimes, even if they don't work with you now, maybe they'll consider you in the future. 
I messaged at least five companies on Instagram. The rest rejected me but at least one accepted. You see, if I didn't try at all and let fear crowd my judgement then I wouldn't have gotten that deal.
Also read: Spotlight: Royal Vee Tells Us Her Lessons From Fashion Modeling
FT: What are some of the lessons that you've learnt about money when it comes to striking deals?
CW: The first deal I got, I didn't even have a rate card. I also undercharged but nonetheless I was happy that I got my first paycheck. The good thing about the content creation space in Kenya is that people are very easy to talk to – at least the ones I've interacted with.
I can just ask someone how much they would charge for a certain project or ask them for rate card tips and we exchange information.
FT: What are the most memorable moments in your journey so far?
CW: Definitely has to be when I meet the people who enjoy my content in real life. We talk, laugh…you know, have conversations. Interacting with different people from the community I've been able to build makes up my best moments. This can be at events, concerts or even at the mall. 
Also read: Get To Know Sileyls; 8 Facts And 20 Hottest Photos
FT: As a content creator, you seem to be modest. You don't plaster your achievements on your bio. Your fans would be curious to know about your least known milestones…
CW: I'd say working with different brands that I never thought would contact me for collaboration. These are companies that you usually see on billboards. Meeting influencers that I used to follow when I was younger and they say 'I see what you do, keep going' is just wow. 
I'm always like, 'what? You know me?' That's crazy,,,'
These are successful creators whose content I've loved for a long, long time. 
So it's the people I've come to meet and the brands I've worked with.
FT: How do you go about your video production? It's quite unique…
CW: I actually have a team behind it; my sister and mom. Everything we do is an adventure.  My younger sister – she's 16 – is the one who takes those nice photos of me. 
Read more: Carrie Wahu Biography (Age, Career, Net Worth And More)
FT: Who would you say is your muse or influence?
CW: Definitely Rihanna. I think she's amazing, hardworking, very focused and she just knows what she's doing. She also gives back a lot; always helping her community in Barbados.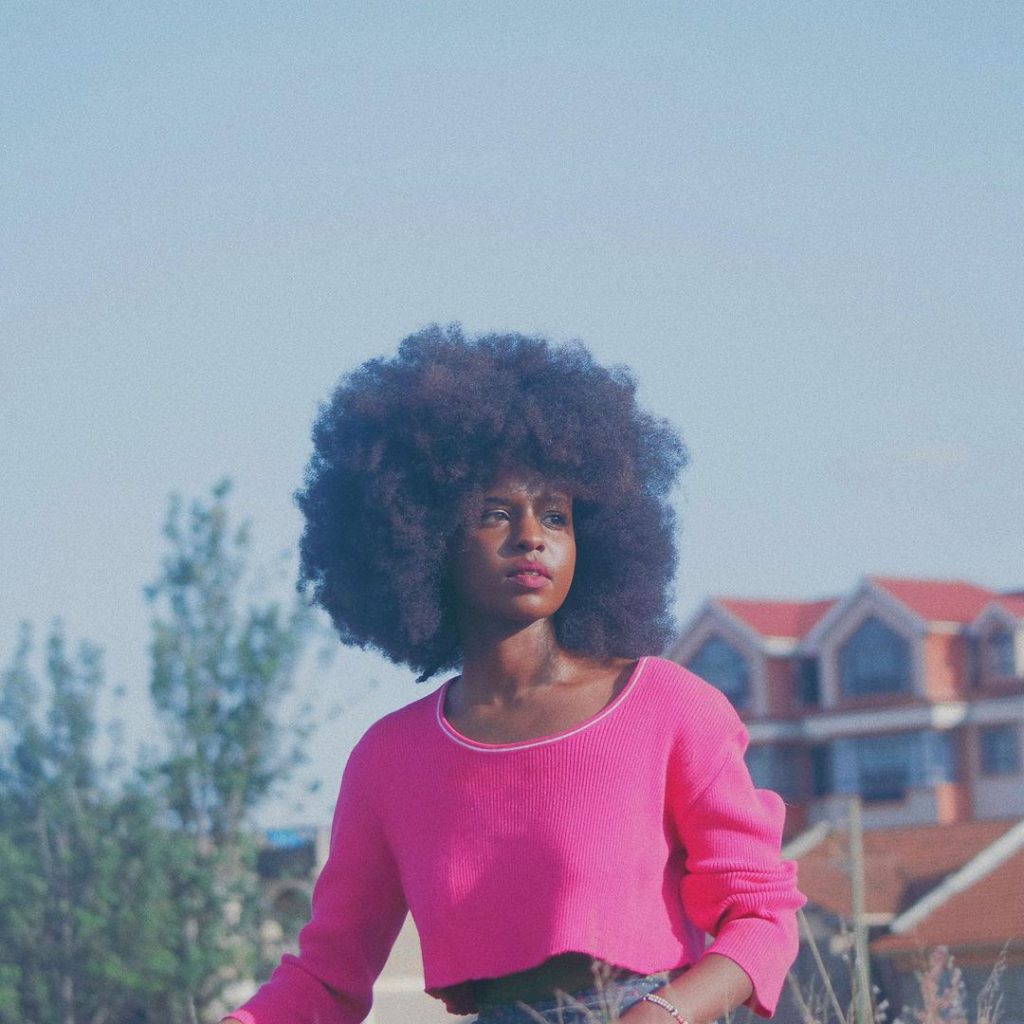 I don't know her personally but I like that about her; she has a great heart. There's also De'arra Taylor, a YouTuber. She's also very successful. These are all boss women.
FT: You've been in the creator economy for quite some time. What's your take on what's going on, as in the state of the industry in Kenya?
CW: In the US, it's easier to become a big creator there. I feel like Kenyans are doing the same, there's a lot of growing support. This is amazing and there's so much hope for everyone who is in the arts. Kenya will also be big eventually.
Also read: Get To Know Faustina Royale, South Africa's Next Big Influencer
FT: I'm sure many people ask you how you got here. Generally, what's your advice to young content creators who want to break into the industry?
CW: I think it's very important to be yourself. Be inspired by people but don't try being exactly like them. People want you, they don't want someone else in you. Also make sure that you love what you're creating.
Pour your heart into everything that you're creating. Do it with the utmost love and don't give up.
FT: Speaking of potential future collaborators, who do you envision working with?
CW: I want to work with Fenty Beauty. This is not my obsession with Rihanna showing; I genuinely love that brand. Also, there's an influencer and content creator who owns a hair salon in Kenya – Spritz Hair Studio – I would really love to work with her.