Cindy Kipsang just hit 400k followers on TikTok at the time of this publication, proving to be one of the most successful content creators in East Africa. Not long ago, she launched her own fashion line. This comes after she won the Dancer of the Year Award by TikTok in 2020.
She has been on a winning streak with her career, and she's not stopping. Fashion Today had a sitdown with the beautiful, talented, inspiring, and promising young superstar. We unearthed amazing stuff that fans of her will be delighted to know.
The creator also shared practical tips that you can use to make even better TikTok videos. As you'll learn, her success did not just happen overnight.
There is an interesting story behind the glam, millions of views, and accolades. Read on and be inspired!
FT: When did you start doing TikTok videos?
Cindy: I began doing TikTok before it became TikTok; it was still musical.ly. I had about 300 followers and I used to post content for them so religiously, At some point, people started making fun of me because it wasn't 'cool' to be on musical.ly. They were like, it's cringy, what-not..so I stopped.
I paused not only because of the mockery but also because I went to a boarding school, which doesn't allow that kinda stuff. But then when I finished high school, I went back into it. I was too shy to post until my sister started doing it.
While at it, she started encouraging me to do it again, and because of her, I ended up doing one video which absolutely just blew my page up. That's where my journey began.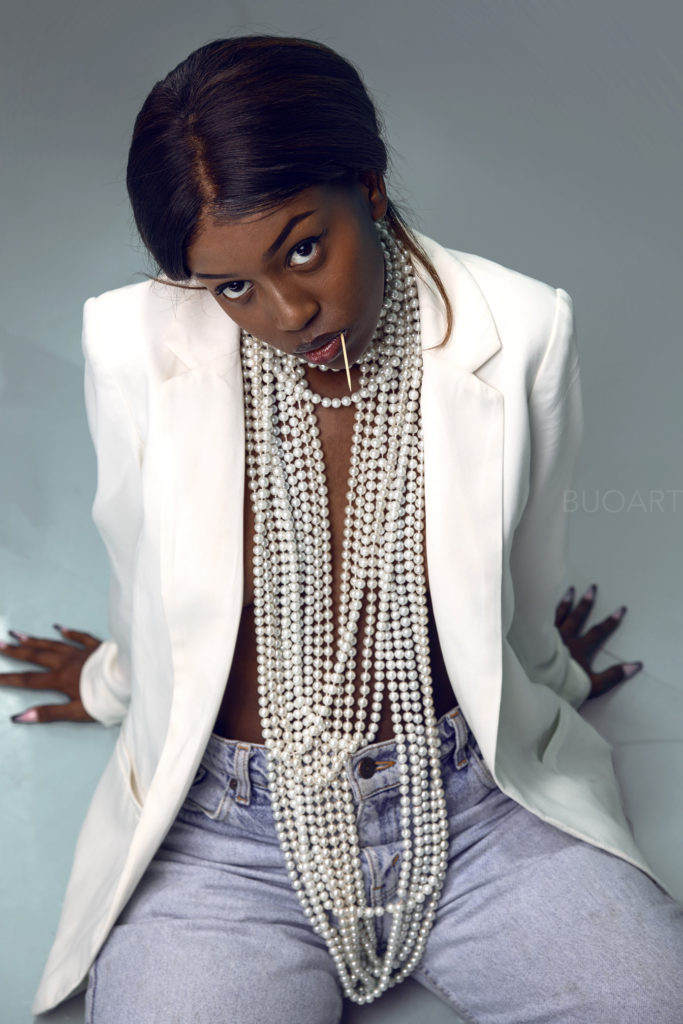 FT: You've obviously created a lot of amazing videos. I'm just curious, what's your most memorable memory, that you often go back to reminisce?
Cindy: Obviously, my first one is among the most memorable because it's the one that blew up..and the one that's one the most viral on my page, with 3.5 million views. There's also a recent one I made with my sister that has the most likes on my page.
FT: In some regions like South East Asia and the US, brands can directly sponsor viral creator videos at the moment. In Kenya, how do you make money off TikTok?
Cindy: Right now, they only pay in the US for video views. However, in Kenya and elsewhere around the world, you can go live and if your followers really appreciate your content, they can send you gifts. 
Gifts on TikTok translate into real-life money. So once you accumulate those gifts – not a stable income situation – you can withdraw. Gifts are one of them, but majorly brand deals are ideal if you wanna make a real income.
FT: What's the ballpark figure brands give TikTokers in Kenya?
Cindy: This is what I've learned from my own personal experience. If you have 100k followers, you will most likely be paid Ksh. 10,000 per video (91 USD). If you have 200k, the figure doubles. 
FT: How does it compare to Instagram when it comes to brands using creator page engagement metrics to decide if they want to work with you?
Cindy: The thing with TikTok, the moment you visit someone's page, you can instantly figure out if they have high engagement. You can see how active they are immediate. 
FT:  You're in school and most of your followers probably have no idea what it takes to create content and manage classes. Can you paint a picture of how you try and get things done?
Cindy: It's very stressful…very, very stressful. There are days that I just can't handle it and just sleep. I don't do anything at all; social media or schoolwork. Not even my business work. We all need those days. If I don't do it, I might collapse and not work for the rest of the week; which is a bigger loss than just that one day.
FT: What's the overview of your career in the future? 
Cindy: As for my career, I have plans to be a businesswoman on social media. I want to be able to run my own businesses and help other girls do that as well. 
FT: On that note, you've recently launched a fashion business. How did that come about and how was the response from people?
Cindy: So far the feedback is so amazing! I appreciate my fans..the feedback has been overwhelmingly good. I was even scared to launch; I was to do it two weeks prior. I was supposed to launch on a Wednesday. But every week, when the day came, I was like there's no way I'm gonna launch. What if people don't even care about this? What if no one wants to buy?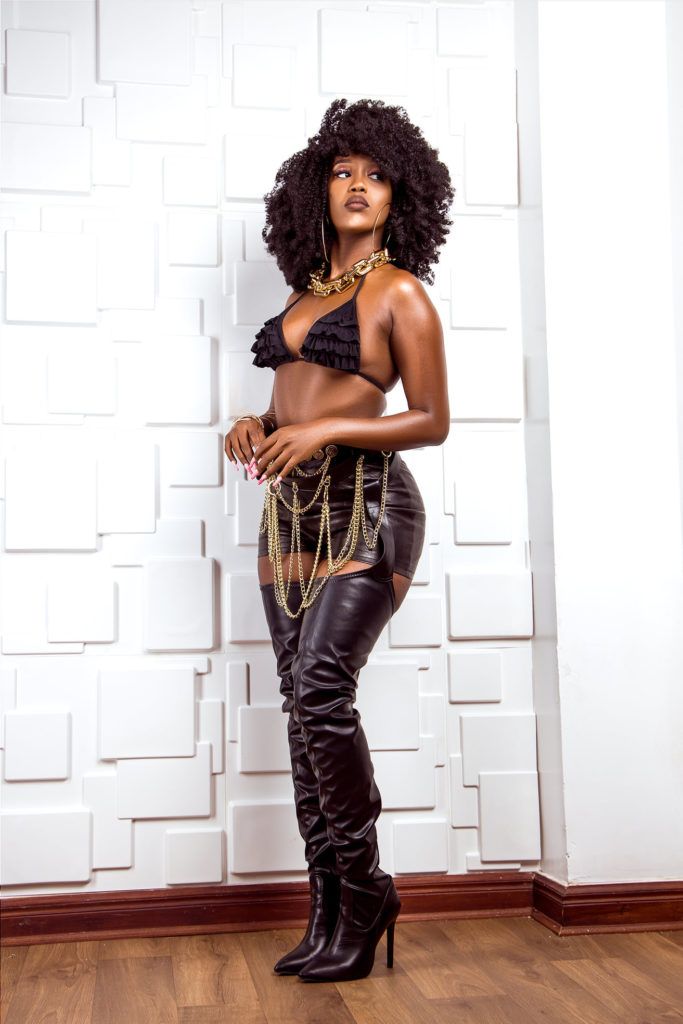 You know..those what-ifs? I was getting too nervous and overthinking too much. This Wednesday I decided straight up instead of launching, I'm gonna do a soft launch so I can see reactions. 
Even with this, people have already their orders; I'm already about to sell out on one of my products. 
FT: Congratulations! Launching a business is no mean feat. It's one of the hardest things to do. 
Cindy: Thank you…thank you.
FT: So, what are some of the avenues where young people can learn content creation?
Cindy: In my opinion, there's nowhere you can learn about content creation. You just have to go for it. You have to try it. A big mistake people go for is for the numbers, thinking that it's what brings them the money. That's not how it works. It's your consistency above all.
FT: What did you go for that has made you stand out and be successful?
Cindy: It's just the consistency. I was consistent even without knowing it. 'Cause I would make videos, respond to my followers…talk to them. Not even because I was thinking that one day I'm gonna be a superstar…no. It's because already, it was something that I liked. As I said, I was always on musical.ly, making content for just a few followers…but those followers were my life. 
FT: How did you find the best kind of creators to collaborate with? What's the local TikTok community like?
Cindy: The best thing about TikTok is that everyone is so nice and welcoming. When I joined a TikTok community, I was so excited to meet them; all I saw were superstars. But they treated me as an equal. It was like, we're not superstars, we are just like you.
These groups naturally became like families. We all meet, but you also have the friends that you click with the most. There's no point where it has ever been like, it's a competition.
Above all, the TikTok office in Nairobi organizes events for us creators to meet and mingle. They have awards; they give us merchandise. 
If you're a beginner, they may add you to a WhatsApp group; you can then get notified of upcoming trends before they even blow up. As you grow, they do things like request verification for you, they even call you for listening parties, brand deals…and more stuff. 
Sometimes, they even bring you the deals and pay you to do videos. 
FT: Your taste in music and style of creating videos has an international POV. Are there any globally acclaimed creators that you would love to collaborate with in the future?
Cindy: I'd love to create videos with Addison Rae. I don't know why people aren't so crazy about her like me…I would love to meet her one day. Her mum is the one who actually follows me; not her.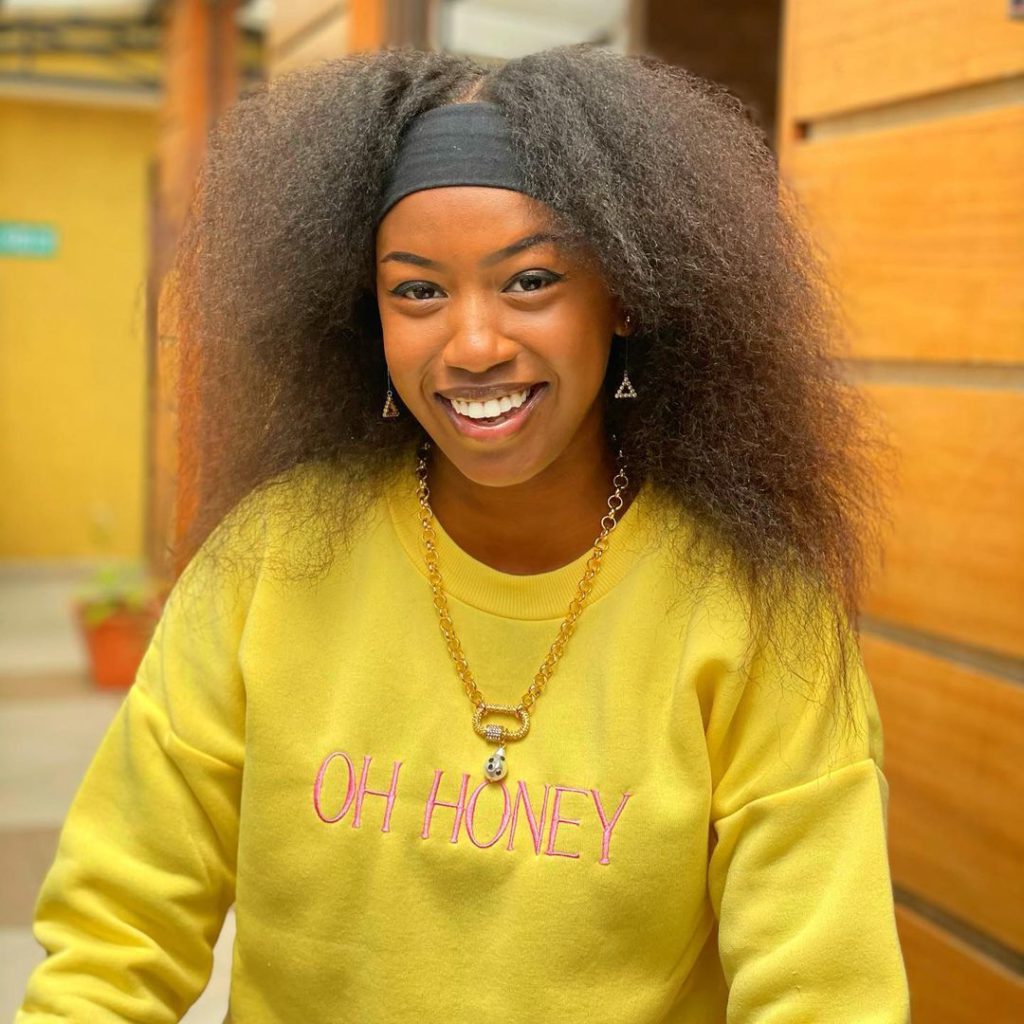 FT: Where do you see yourself in the next five years in regards to your career?
Cindy: I'm definitely not one of those people who plan 10 years ahead, for sure. I have different paths that I've planned. I have planned like this is the path I'm going to take, if it doesn't work out, I have a backup. It's like A to Z. 
I aspire to be at a level of success where I can solely depend on my business and social media work. That is, 100%, with no assistance from anyone or any brands. 
FT: Finally, who is your biggest supporter? How have they contributed to your success and what would you like to tell them?
Cindy: My biggest supporter is my sister. She has absolutely contributed a lot. There's even a time she created a fan page of me…and I didn't even know it was her. It was just on the low. She would always show me videos from the fan page so that I can see there is someone out there with a fan page for me. She comments on my videos, likes them, tells all her friends…even when it comes to making the content, she is always there to help me. 
I would love to appreciate my fans as well; I love them. They are more like family now. I speak to them quite frequently…I've even had a situation where I recommended a course that I've done to a young student. I'm always here for them because they are always here for me too.