She's wowed many with her confidence. Her dance just shows how much she's been having fun on TikTok. Bhadie Kellyy is the new girl on the block.
The Togolese star started trending in early June 2022 when some of her videos went viral. However, her peak moment came when she danced to the 2012 hit "23" by Mike Will Made It featuring Miley Cyrus, Juicy J and Wiz Khalifa.
Bhadie Kellyy shows great poise, and her stunning beauty has left millions of men from Nigeria and around the world complimenting her.
She's truly an icon in the making. Kelly has a baby face, petite body frame, and curves that match her size. Her meteoric rise to fame has seen her garner close to 800K followers on her main TikTok account @bhadie.kellyy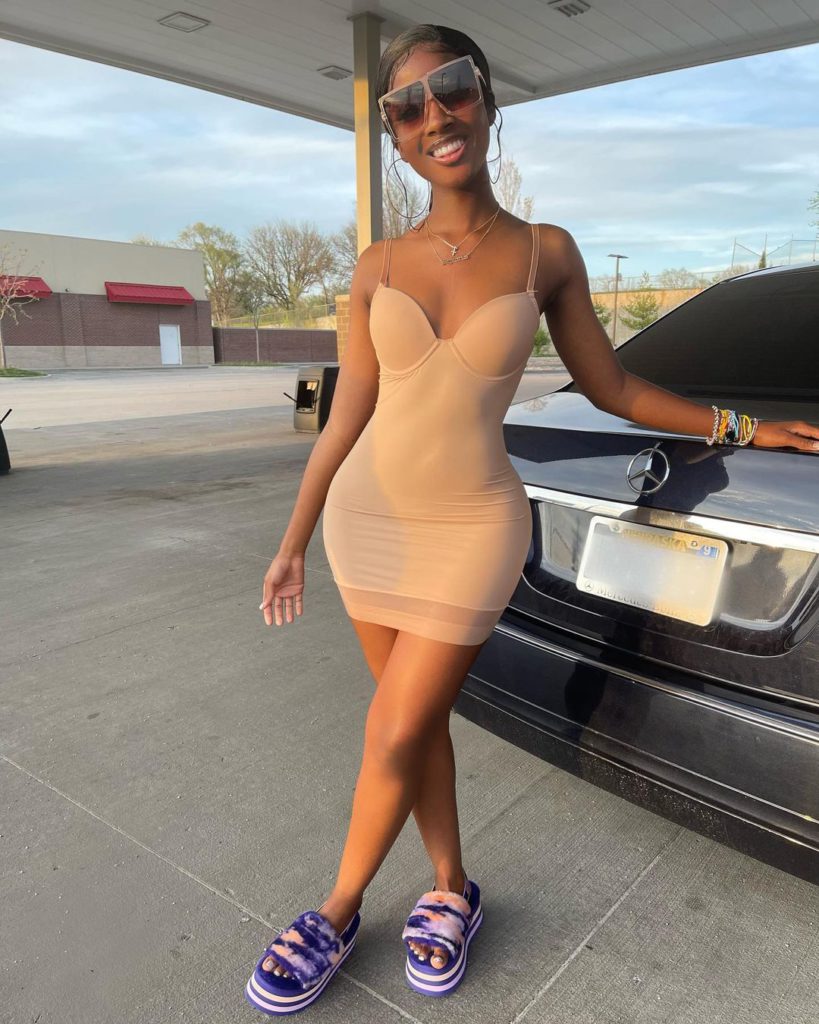 Her other TikTok accounts are @slayy.kelly and @pyt.kellyy. The young lady has not given in to negative questions by equally curious TikTok users who wonder why she's trending. 
Also read: Meet Carrie Wahu: The Gorgeous Sprite Influencer
All she has been doing is dropping video after video, and millions can't get enough of her stunning beauty. Kellyy has also had to deal with many fake accounts which are expected. However, she's an unstoppable train to success!
So far, she has taken to Instagram to thank her supportive fans and acknowledged her haters. Kellyy thanked all of them because of the opportunities she's been getting. Talk of class!
The big debate has been around why people are 'over-hyping' her but hundreds of thousands are defending her. They are arguing that just because she's petite doesn't mean she shouldn't attract millions of people with her beauty.
This is the ultimate show of inclusivity when it comes to talent on TikTok. We at Fashion Today definitely agree. It's time for Kellyy to shine!
We collected some of her current Instagram photos for you to see. Enjoy!